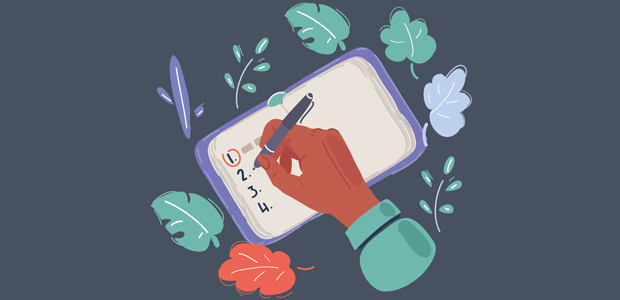 Words are the secret weapon in your startup's success
You've dreamt it. You've started it. Now comes the hard part: talking about it. Whether you're revolutionising banking or taking on healthcare, words are a big part of growing your business. They get investors excited. Bring recruits up to speed. And convince customers to give you a try.
At Reed Words, we work with all kinds of startups — from fintech to skincare, insurance to energy. And we've learnt that, no matter how brilliant an idea, if a company can't talk about that idea clearly and memorably, it's going to struggle.
That's where words come in - the secret to getting your start-up off the ground (and keep it flying).
Get your story straight
Right now, nobody cares about your startup as much as you do. But when you spend all day (and night) working on your idea, it's easy to forget not everyone is so attached to it.
That's where a writer should step in: at the beginning, when you're figuring out what to say.
After all, it's our job to put the audience at the heart of everything. And to ask the difficult questions that make a story relevant:
What's our idea in one sentence?

Why should anyone care?

How is it different? How is it better?
In the hurry-scurry world of start-ups, audiences quickly lose interest. A clear, memorable story means they'll stick with you.
Make your story consistent
Let's say you're 'on a mission to make banking simpler'.
Everything should reinforce that story. Not just your homepage, or the intro slide to your pitch.
Take your financials - if they're an unreadable mess of complex charts, your investors will start to question your credibility. After all, if you can't simplify a slide of financial information, how will you begin to simplify banking?
Or how about your latest job ad, hoping to find 'an exemplary individual to build effective working relationships with key internal and external stakeholders'?
That sounds like the old world of banking, not the new one. Which makes you sound inconsistent. (And means people won't buy your story).
Demystify the complex
Lots of startups rely on some kind of technological advantage. But unless you're talking to a tech-savvy audience, talking about this can get in the way of a clear, memorable story.
Take our work with Nuggets: the blockchain start-up that's revolutionising data privacy.
With Nuggets, you can pay, log in and verify your identity without storing or sharing your data with anyone. It's powered by some seriously complex tech, built by a team with heavyweight credentials, won in senior roles with brands like Microsoft.
But most people never need (or even want) to know about the tech. Instead, they want to know about the benefit.

We developed a set of clear messages to translate that tech into a straightforward story.
Take back control of your privacy

Never share or store your data with anyone —
not even Nuggets

No more passwords

No more credit card or ID fraud
That way, we made sure the Nuggets benefit came through loud and clear — not just the tech underneath.
Help others spread your story
In person, you know how to sell your start up. But you won't always be the one doing the talking.
Imagine you overheard a partner from a VC firm, describing you to a group of investors.
What would they say?

What would they focus on?

Would they make it sound interesting?
How did they do? If the answer is 'not great', you need to give them the tools to do a better job.
That's where a memorable tagline or set of messages come in. Because even when you're not in the room, your story should be.
Keep your culture fresh
Congratulations - you're a success! Once, you were ten people squeezed into a coworking space. Now, you're several hundred in offices all over the world.
But you've got a problem.
What made your culture special is slipping away. And the way your teams work together is getting slower and less agile.

How people talk and write to each other is a big part of any culture.
Take an audit of your comms (including ads, social, customer emails). Do they sound like they're coming from the same place, or from a collection of uncoordinated teams?
If your language is becoming fractured – or corporate and jargon-y – it's time to give it some attention.
Words that work
No matter how big you get, you'll always need words. They can help you stand out, or trip you up. Make your brand, or break it. So the more you think about them, the harder they'll work for you.