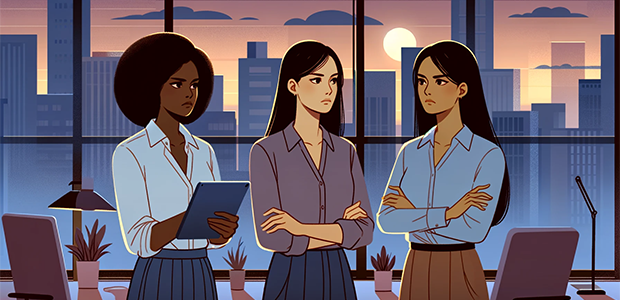 Women in VC funding: Confronting the UK's funding disparity
In the UK, VC funds owned exclusively by men garnered approximately ten times the capital of those owned by women from 2017 to 2023, and nearly five times the capital of funds with mixed-gender ownership.
According to the report, 'Women in UK Venture Capital', by Ada Ventures, Diversity VC, and Google Cloud, of the £6.6 billion raised by UK-based venture capitalists since 2017, a mere £462.5 million was secured by ventures owned solely by women.
Furthermore, the report highlights that only 23 women hold a substantial stake in a UK VC firm, constituting 17.7% of significant stakeholders in these firms. This disparity extends to the startups financed by these venture capitalists, with female VC owners being up to twice as likely to invest in enterprises founded by women.
Oksana Stowe, UK&I Head of VC and Startup Ecosystem at Google Cloud, stated: "In the fast-paced world of venture capital and private equity, where innovation and disruption are celebrated, it's essential to reflect on a different kind of innovation: diversity, equity, and inclusion. Prioritising these values isn't just about social responsibility; it's a recognition of the immense value diverse perspectives bring to the innovation and investment landscape."
"The gender disparity in venture investment is oft-discussed but rarely combatted head on. This report doesn't shy away the challenge. Improving the transparency of data is vital, while the Investing in Women LP code is also a critical tool. Ada's report fires the starting gun on meaningful action to fund the underfunded, starting with where investment is coming from," said Dom Hallas, Executive Director of The Startup Coalition.
The study examined 156 VC funds based in the UK, that raised from January 2017 to July 2023. These funds collectively boast 1,760 team members and the analysis drew on data from public sources, including LinkedIn, Companies House, and the websites of the firms themselves.
The data revealed that 81% of non-investment roles such as legal, marketing, HR, compliance, operations, and support staff are occupied by women, who also comprise a majority (56%) of those in entry-level positions like analysts and associates.
Despite women making up 38% of the workforce in UK VC, a significant gender gap persists in senior positions, with men holding 78% of these roles.
The report further notes that ownership linked to senior titles—managing partner, founding partner, general partner, or partner—differs considerably across funds. Out of 487 individuals with a senior title, only 130 (27%) possess substantial ownership (exceeding 25%) in the VC management companies that oversee the operation of the funds. Among the women with senior titles, just 23 have an ownership stake exceeding a quarter in the management company.
This detail is crucial because VC management companies earn management fees, typically around 2%, from the LPs (limited partners) investing in the funds. These entities also receive a portion of the profits, known as carried interest, usually about 20%. It is the responsibility of the management entity's owners to decide the distribution of this carried interest among the wider VC team.
Katariina Helaniemi, Head of Impact at Illusian Group Oy, commented: "If we want to have a diverse ecosystem for founders we need more Limited Partners investing more of their capital into a more diverse group of fund managers. This report clearly shows the impact that diversity at the decision-making level has on the underlying companies that get funded."
Some investors argue that greater transparency regarding who ultimately benefits from VC funds could be beneficial. This clarity can stem from the VCs themselves and the LPs that invest in them.