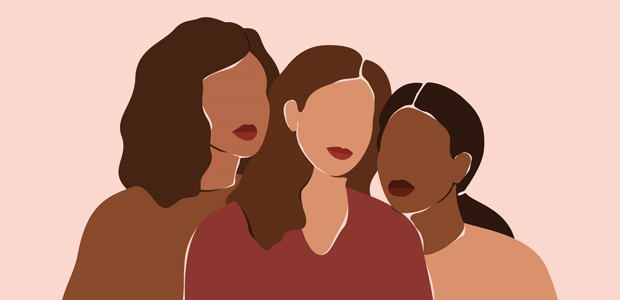 Women inspire the UK business community
With extraordinary women from across different parts of the country, a variety of backgrounds and industries, the 19th annual NatWest everywoman Awards brought these entrepreneurs together having one thing in common - being some of the UK's most inspiring females, recognising their outstanding achievements during one of the most challenging periods for businesses in living memory.
Bringing together some of the UK's most successful business owners, the ceremony featured the stories of many extraordinary women who, against the odds, have brought business concepts to reality, creating jobs, opportunities and global brands and most importantly having the goal to inspire future generations of entrepreneurs and to leave the world a better place than they found it.
One of the most emotional moments was the final award of the evening, the NatWest everywoman of the Year Award which was presented to Brie Read, founder of Snag Group, who turned every woman's nightmare into a multi-million-pound success story. Brie suffered the indignity of the elastic going in her hosiery and her tights falling down. She delved deeper into the world of hosiery to find that the $53bn industry catered for 'one size fits all', when it clearly didn't. Brie reconditioned machines that had been making single size tights since the 1950s and with sustainability in mind pioneered recyclable tights. Her brand boasts 1,500 product lines from size 2 to 36 and a loyal following; she raised £1.5m from her customers in just five days to keep her company afloat during the pandemic lockdowns.
Although currently in Wales after taking part in this year's I'm A Celebrity show, parasport athlete Kadeena Cox MBE accepted the Spirit of everywoman Award, awarded to a woman whose pioneering spirit has helped change the landscape for women in the UK. Cox was a promising able-bodied teenage athlete who was diagnosed with multiple sclerosis in 2014. She went onto enjoy a successful career as a parasport sprinter and cyclist, winning gold, silver and bronze medals at the 2016 Rio Paralympics and a cycling gold at Tokyo 2020. 
We also saw british fashion entrepreneur, Anya Hindmarch CBE, receive the everywoman Ambassador Award, created to celebrate a high-profile entrepreneur and role model to young women. Hindmarch founded her business in 1987, growing it into a global accessories brand with creativity, craftsmanship and sustainability at its heart. Her I Am A Plastic Bag project ignited debate around the use of plastic bags and led to a vast reduction in the use of supermarket plastic bags.
The Fortuna Award, which recognises a stand-out individual who invests or is involved in securing investment in women-founded businesses was awarded to Addie Pinkster, founder of Adelpha, a female-led corporate financial advisor and investment network that specialises in UK, tech-focused and female-founded companies, many of which provide a social impact. 
Finally, the 2021 category awards winners are:
ARTEMIS
The Artemis award sponsored by Mastercard is for an inspirational woman running a business trading 18 months-3 years. 
Emma Parkinson, International Energy Products, from Chesterfield.
Emma's career spanned recruitment, construction and engineering before she created International Energy Products, a stockholder and processor of specialist alloys for the oil and gas sectors.  As a key supplier to oil rigs, Emma's business creates non-corrosive products for seabed drilling, investing heavily in R&D and offering price and lead time advantage to give her customers a commercial edge.  She one of just a handful of female business owners in her field and her experience of gender prejudice drives her to be a role model to change perceptions of the energy sector.  Emma is currently spearheading an MBO and has investment planned as the UK adapts to Brexit and funding is focused on the regions. 
DEMETER
This category sponsored by Nutriment is aimed at an inspirational woman running a business trading 3-5 years.
Ellen Wakeham, In the Welsh Wind, from Cardigan Bay.
Nine years ago, Ellen was disillusioned and burnt out from the bureaucracy and politics of teaching. She returned home to Wales and undertook a 1000-mile wild camping walk which changed her life and led her to launch a craft distillery in west Wales. Ellen has transformed a run-down local pub into a distillery and created local jobs and apprenticeships, thriving on providing young people with a purpose and craft. Her distillery makes over 40 gin and rum based spirits that are exported internationally and recently she launched Wales's only grain to glass whisky using barley grown near the distillery.
ATHENA
The Athena award is about an an inspirational woman running a business trading 6-9 years.
Hannah Dale, Wrendale, from Lincolnshire.
Hannah had a successful City career until the financial crash of 2008 left her facing redundancy. Returning to contemplate her options at the family farm, she revived her hobby of painting animals and country scenes.  She initially developed a small range of greetings cards and took to local gift shops to gauge interest. The response was encouraging and persuaded Hannah to expand into giftware and homeware. From a standing start 10 years ago, Hannah has built Wrendale into an international brand turning over £8 million annually and providing jobs for over 60 employees. Covid threatened to derail the business given its wholesale model, but by supporting her retailers with strong content and digital assets, she helped them to pivot their businesses online and sales rebounded with popular lines including a motivational quote box, journals and notelets. 
HERA
Sponsored by Saunderson House, the Hera award is for an inspirational woman running a business trading for 10+ years.
Barbara Anne Griffiths, Dairy Link UK, from Staffordshire.
Former Head of Local Government Procurement, Barbara never thought she'd be supporting hundreds of other small businesses across England and Wales. When Dairy Farmers of Britain went into receivership, Barbara was made redundant, but she used the opportunity to develop a much-needed service to help small dairies and milkmen to be part of big tenders for local authority and school milk contracts.  A single mother with a young daughter, she took a risk and bootstrapped the business with a charge on her home for several years. Under Barbara's tendering expertise, Dairy Link now works with hundreds of milkmen across England and Wales. Barbara is proud that her efforts will contribute to an end of child food poverty, she is an active Milk4Life campaigner and believes giving more children milk at school is part of the solution. Covid-19 school closures and disruptions presented a challenge for Barbara. However, her expertise and network meant milk was not wasted, and unwanted orders were given to families, food banks as well as the homeless. 
GAIA
The Gaia, sponsored by Montezuma is for an inspirational founder of a social enterprise who has combined strong community benefit with a sustainable business model.
Rosie Ginday MBE, Miss Macaroon, from Birmingham.
Rosie is a Michelin trained pastry chef who was inspired by a family member who spent six months in care, damaging his educational prospects and shattered his dreams to become a doctor. Rosie sought to prevent others from having the same experience. Miss Macaroon is an innovative social enterprise that funds youth work for some of Birmingham's most marginalised young people. It makes and sells macaroons with clients including Google and Instagram, funneling all funds into training and support. All sales fund Rosie's Macaroons Make a Difference scheme which provides retail and kitchen-based training, employment and work experience for 18-35 year olds, many of whom are long-term unemployed or care leavers, offenders and ex-offenders.
APHRODITE
This award sponsored by Daily Mail, celebrates a woman who founded her business whilst raising a child/children aged 12 or under.
Pauline Paterson, Dr PawPaw, from London.
After her daughter was diagnosed with eczema, former hairdresser Pauline tried a myriad  of products to help soothe the effects, but the only one that worked was a papaya fruit based balm that she had used growing up in Australia. Undaunted by her lack of business experience, Pauline spotted the opportunity to bring this to a UK market, seeking out Australian producers, yet none was interested in exporting.  Determined she was onto something Pauline decided to create her own papaya brand, learning to run a business on instinct. Through trial and error from finding a manufacturer to sourcing the right ingredients, she created her range of multipurpose papaya balms suitable for all ages and skin types. The initial success of the company took even her by surprise - after just one trade show she had interest from all over the world and eight years on Dr PAWPAW turns over £5 million and Pauline is looking to take investment to grow the business further.
BRAND OF THE FUTURE
Last but certainly not least, Brand of the Future, sponsored by The White Company is dedicated to a female founder of a business that demonstrates great potential for growth.
Dr Helen O'Neill, Hertility Health, from London. 
Hertility Health is the home of women's health, providing insights, explanations, support and guidance from menstruation through to menopause. The business offers triage, testing and a pathway to care for all reproductive needs. Dr Helen O'Neill is the powerhouse behind the business who, as a leading academic expert in reproductive science, saw an alternative to women having to choose between a career and a family. Less than a year from launch she has built a community of 15,000 women and has tested over 1,000, with one in five discovering a previously undiagnosed reproductive condition. The insights provided by Hertility Health's testing empower women to make informed choices about their reproductive health.  A typical fertility check-up consultation can cost up to £1,800 and take up to 15 months.  In contrast, Hertility's at-home test provides affordable and quick health testing with long term support for £149.  The team raised £4m in seed funding to launch Hertility Health and will embark upon a series A round in early 2022. Hertility Health will simultaneously launch an app to enable women to better understand their bodies. Dr Helen believes in changing perceptions so as to focus on the positives of women's bodies – for example harnessing the time in the month when they feel energised and strong. She calls this the Reproductive Revolution.
Maxine Benson MBE, Co-Founder at everywoman said it was amazing to see everyone back together celebrating some inspirational women: "For nearly two decades these awards have provided a platform to share the stories of hundreds of entrepreneurs, encouraging, emboldening and empowering other women to follow suit.  Against a backdrop of COVID, these women have shown how innovation and enterprise have helped their businesses to thrive under extraordinary trading conditions.  We hope their experiences will go onto inspire others and provide the motivation and inspiration that will be the backbone of the UK's economic recovery."
Julie Baker, Head of Enterprise at NatWest Group, said the pandemic had presented opportunity for some entrepreneurs, and the appetite in this case for female entrepreneurs was amazing to see: "The winners show just a fraction of the wealth of female talent across the UK. We need to ensure women business owners have the same funding, networking and support opportunities as men. This is why NatWest has ringfenced £2bn for female-led businesses, we have 800 women in business specialists across the UK and a target to recruit 60% women entrepreneurs to our accelerator hubs. Everywoman does a phenomenal job on shining a light on inspirational role models and I want to congratulate all the winners and runners up."
The 2021 NatWest everywoman Awards are judged by an esteemed panel of entrepreneurs including Chrissie Rucker OBE (The White Company), Kelly Hoppen CBE, Suzanne Brock (Nutriment), Helen Pattinson (Montezumas),  Melissa Odabash,  Annoushka Ducas MBE (Annoushka/Links of London), Roni Savage (Jonas Associates) and Rosaleen Blair (AMS).