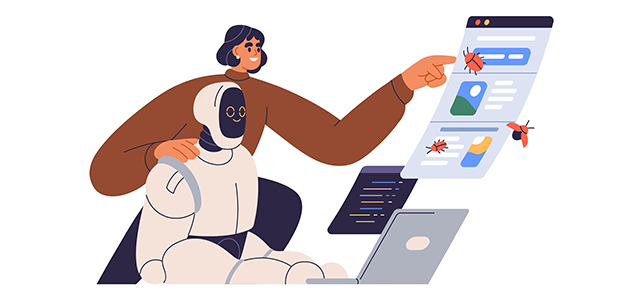 Women are being left out in the race to invest in AI
Female-founded companies account for under 3% of venture capital (VC) funding deals involving AI startups, according to new analysis by The Alan Turing Institute's Women in Data Science and AI team.
A new report, Rebalancing Innovation: Women, AI, and Venture Capital in the UK, paints a concerning picture of gender diversity in AI-focused VC investment in the UK.
Between 2012 and 2022, 80% of total capital invested by VCs in AI was raised by all-male teams. In contrast, all-female teams raised a mere 0.3%.
When female-founded AI startups secured funding, they received on average six times less capital per deal than startups founded by male entrepreneurs. All-female teams raised £1.3 million per deal compared with an average of £8.6 million raised by all-male teams.
The researchers also highlight that most of the teams who make these funding decisions are men – only 5% of VC firms that participated in funding deals have an equal or majority representation of women at decision maker level.
Venture capital firms play a crucial role in technological innovation. They determine who and what gets funded, help shape growth trajectory, and influence the culture of a company. With the explosion of generative AI, there is an urgent need to ensure that women have an equal place in the VC ecosystem and tech entrepreneurship more widely.
The report outlines some key recommendations for addressing gender inequality in venture capital, including improving the recruitment and promotion processes at VC firms, fostering an inclusive culture, monitoring investment practices, and diversifying the ecosystem.
The research underlying the report used descriptive statistics to analyse data from 2012-22 sourced from Pitchbook, a financial data company whose database spans hundreds of thousands of private companies and is broken down by gender.
Dr Erin Young, Research Fellow, and Project Co-Lead at The Alan Turing Institute, said: "The stark figures in our report show the extent of gender inequality in venture capital funding.
"Making sure more female-founded AI companies receive investment is crucial for encouraging responsible AI and fostering innovation. One can only imagine what technical products and services might have been invented if women had equal participation in the VC and entrepreneurial ecosystem. We hope that our report offers a crucial starting point for these conversations."
Professor Helen Margetts, Director of the Public Policy Programme, said: "Long-running lack of gender diversity in the technology industry has endured into the AI landscape.
"Tackling this gender gap is a key mission for the Turing's Public Policy Programme, and working towards more equitable participation in the funding landscape will play a crucial role. The Women in Data Science and AI team remain at the forefront of identifying and addressing gender inequality in these areas; I am looking forward to the next steps for this vital research."