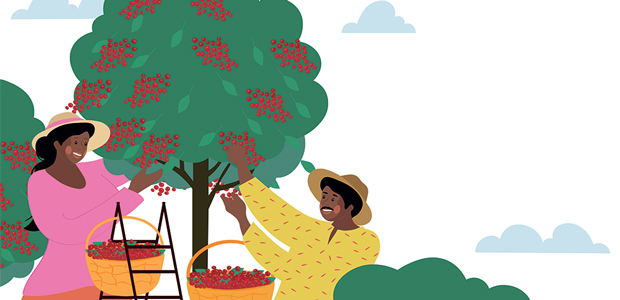 The winner for the Social Impact Hero award goes to... Choco4Peace
Chocolate and technology, arguably two of the greatest two things in the entire world, and Sergio Figueredo, Founder of the startup Choco4Peace, is therefore arguably one of the greatest men in the world, as he managed to combine the two. Not only that he has also this year been chosen as the first Hustle Awards Winner in the category Social Impact Hero!
Giving just a brief background on the barely two-year-old startup, Choco4Peace uses Blockchain to enable vulnerable Columbian farmers to improve their lives by finding markets for their cacao, and allowing them to escape poverty and conflict.
Choco4Peace's social enterprise supports constructing and sustaining peace by generating positive socioeconomic and environmental outcomes in post-conflict regions through the empowerment of women, youth and indigenous people in the cacao sectors, providing access to markets, financial models and the technology of the future; Blockchain.
Speaking to the founder on his win Figueredo commented: "I think that under the current circumstances it is very good to be able to highlight, not just the efforts we are doing, but what the workers in these countries working with the cacao are going through in the current climate. If we are having a tough time, imagine what they are going through – with massive struggles from health systems to not being able to take card payments."
He added: "It is a great feeling to have won this award, as it feels like a small victory for those guys too – so I am pleased."
It all started when the people behind Choco4Peace sat there and thought, why are these farmers in poverty in the first place? And so really wanted to do something to solve that problem, and that's exactly what they did.
James Teasdale COO and Director of Ventures Charity Year Here and our Social Impact Hero Judge said: "I would like to choose Choco4Peace, because first of all, I like the way they're using new technology to disrupt a market in favour of farmers. Although it seems to still be in the early stages (not much impact evidence yet), if they succeed, the new model has the potential to significantly improve farmers' quality of life."
Teasdale continued: "Second, the sheer scale of the impact this could have is huge - not just for the many farmers in Columbia, or just farmers of cacao, but also across countries and commodities if it can be scaled up. I think it represents the very best of what social-mission businesses can achieve."
Founding the company back in February 2018, Figueredo has done so much in such a short space of time, but explained the work that has gone into Choco4Peace: "We had done a year of research and development beforehand, we had to time it right. We have been planning to succeed – not planning to fail.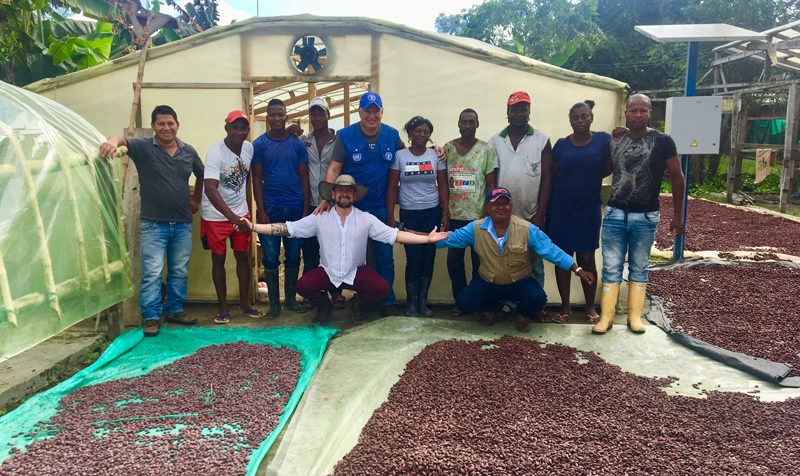 "If I am proud of one thing, it is of the people around us, and the team, and the organisation that believes in us. It is not a corporation doing this, but a movement which is showing how we can inspire others to act – whether that's through winning an award, having an article published, or just even in buying the chocolate. It's amazing to see how many people from so many companies have been inspired and have been able to help us. So many people are supporting Choco4Peace with their heads, hearts and hands."
Winning the Social Impact Award means a lot to Figueredo as that is his main aim with this company, to make an impact and really make a difference. He said: "It feels like a victory, but not just for us, for other people who want to find a business model and create solutions for problems like we have tried to solve. I come from a background of private banking, and I had to make a change as I didn't feel I was making an impact with my work. It has definitely been a challenge but definitely feels worth it as it can be a win-win for everyone, and it inspires others to show that we need a better tomorrow."
When asked if there was anyone in particular he wanted to thank Figueredo immediately said "Luz, a young female from Columbia who transferred from cocaine production to cacao production and this is one of the reasons we do what we do. This is the definition of woman empowerment.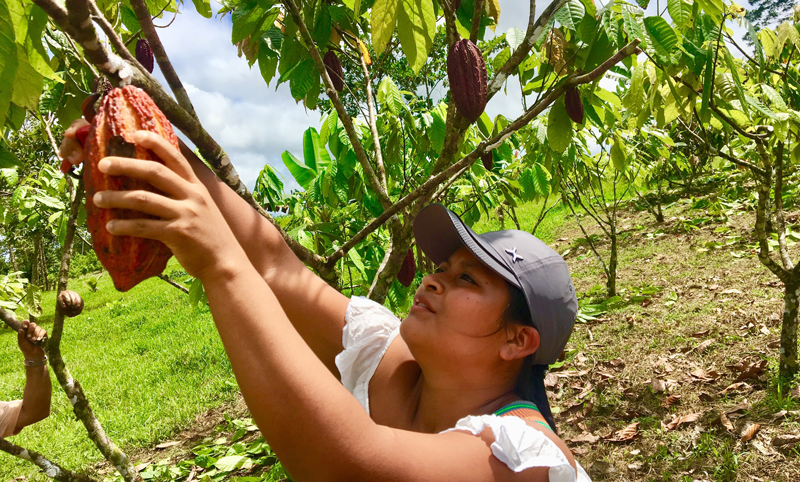 "I recognise that the team in Choco4Peace have really been able to make this possible."
Choco4Peace are actually launching some new chocolates at the end of next month, and you can find out more here. We also featured Choco4Peace in Issue no. 8 (July/August 2019) and you can read this feature here.
City Business Library, a specialist business information and market research service available remotely, were the official sponsors of the Social Impact Hero category, and were delighted with the chosen winner, Amanda Patterson, Business Research Support Officer at City Business Library said: "I love to see the intersection of technology and traditional farming supporting and empowering small cacao growers. I can already see the great work they are doing in supporting cacao farmers, with shops in Canada – including my home town – selling their approved products."
She added that it's so important to be aware of where our products come from, and said: "An individual's buying power has so much more impact than I think most of us are aware of. Choco4Peace are ensuring that our passion for chocolate has a positive impact on so many lives. I've been in touch with family and friends at home to let them know that a Choco4Peace partner is selling chocolate that help cacao farmers become more empowered and able to provide safe environments for their families."