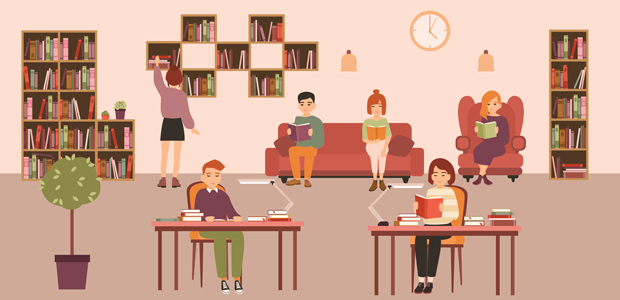 The winner for Founder of the Year goes to... Tamsin Dewhurst of Uptree
"I never put myself forward for awards, so this was a really nice surprise," is what Tamsin Dewhurst, Founder at Uptree said to me when I asked how she felt about winning our Founder of the Year award in this year's Virtual Hustle Awards.
She also added: "It's an amazing feeling that my team thought that of me and I have been recognised so thank you! I am so excited to be a part of these awards."
Uptree is the professional network that aims to connect young people with the world of work and also to help employers to reach the young, diverse talent out there.
"It was my team who originally suggested I went for Founder of the Year, which was really sweet of them. I have a mentor who had heard of Startups Magazine, and he encouraged me to be part of the Hustle Awards as we don't put ourselves out there much, and it is something we are trying to do more of," Dewhurst laughed.
Uptree is a tech platform but also does a lot in schools creating partnerships and generally helping young people, which stemmed from Dewhurst's background: "I was a teacher, which I went into straight from uni and taught for five years. I really enjoyed the teaching. A lot of the students I was teaching were so bright, but there was no time or budget within the schools for careers advice, and it always seemed pushed to one side. I used to get so frustrated as I could see my students had so much potential, and the longer I stayed in teaching the more students I saw needed support to build their confidence and build on their employability skills." This is where Uptree was born.
As a founder it can be such a tough journey creating your own business, and on your own, there are several challenges and bumps along the way, and for Dewhurst it was no different. Uptree managed early on to sign up some clients such as IBM and KPMG but struggled with funding for the first few years as many startups do, but in 2017 Dewhurst met an angel investor, she explained: "I had met loads before but no one was really interested in me. But the way I met this one, was so unique – I just sent a cold email to their general hello@ email – I pitched my idea and we ended up creating an event together for students. The founder was there and he was blown away by Uptree." Fast forwarding a few months, he became Dewhurst's investor. "From there I was able to hire a few people, and it has gone well ever since, as Uptree raised another round last Christmas, and has brought on more clients."
Of course as a Founder no one wants to face a crisis like COVID, but Dewhurst seemed to be in a fortunate position (if there is such a thing) as they had just finished a round of funding. "If it was six months ago, it would have been a completely different story, but raising the money in January as well as having renewed some of our big clients such as JP Morgan and Arm meant, we were able to keep going in a strong position - yes of course we had to make some cuts but thankfully none of us were furloughed."
As a founder would Dewhurst explained: "I did initially feel stressed, and back in March I was panicking, but I went to my investors and they talked it through with me and we made a plan. I have a two-year-old child and that was one of the hardest parts – splitting my time – and feeling guilty and anxious about it."
When asked what it was that made her take the jump and become a founder Dewhurst replied: "I just chose to do something I was really passionate about. Yes, being a founder is difficult but has been worth it."
Describing what makes a good founder, again Dewhurst explained: "It's about being flexible, open, honest and connected with the problem you set out to solve. It is a balance of giving and receiving constant feedback, but also knowing when to step back and give everyone some space."
Although a lot of people are solo founders like Dewhurst, she emphasised how it also about having the right support around you and this is something that took her about three years to build from scratch: "Being a successful founder needs supportive mentors and support network you can call upon - anyone can be a good founder, but it is also about the people around you to help and give you confidence."
So, when it came to who she wanted to thank, Dewhurst said: "As cheesy as it maybe, all the people that believed in me, and that first investor I mentioned earlier, Mills (Matt Miller) who co-founded ustwo as well as those early clients such as Kelly Markwick from IBM and Ali Stripling from Arm. Thanks to them saying yes, that opened so many doors to so many other investors and opportunities, and helped me to believe in myself."
Dewhurst added: "And especially to my team, Founder of the Year wouldn't be possible without them!"
Uptree has a lot of exciting plans coming up as Dewhurst explained it is developing its online learning platform: "This is a really exciting new feature to help the students that are already signed up in upskilling them in the world of work. Then we will obviously be continuing to support forward thinking companies and businesses that take a pro-active approach with inclusion in early careers education."
Uptree is very keen to help businesses and students, inspire people and connect the dots between the businesses and the talent of the future. "I am so grateful for where I am now, it does take a lot of work. Hiring and finding the right team, is definitely a learning a process, and as a founder you are expected to be a CEO straight away, but I am so pleased I did go with it and became a founder," Dewhurst added.