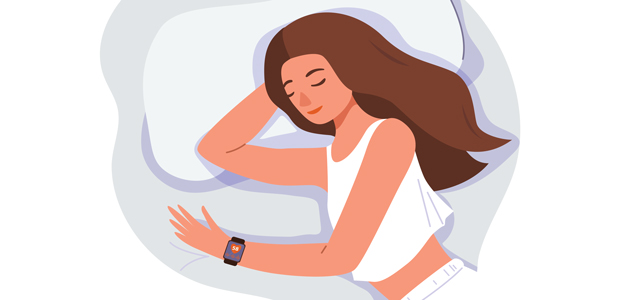 The winner for the Biggest 2020 Hero award goes to... Little Riot
It is fair to say that so many startups have used the year 2020 to really show how they can adapt and help and shine through, but for the Biggest 2020 Hero category this year there was one clear winner who really have done some amazing work in 2020 and through the COVID crisis, and that is Joanna Montgomery, Founder and CEO of Little Riot which develops connected products that enable human connection in an otherwise very digital world, such as the product Pillow Talk.
Pillow Talk lets you hear the real-time heartbeat of your loved one, for example to bring back the intimacy to long-distance relationships, or even to hear the heartbeat of your child.
How it works is, as a pair each of you will get a wristband to wear to bed and a small speaker you can place under your pillow. The wristband picks up your real-time heartbeat and sends it to the other person's pillow. In your own pillow, you can hear the heartbeat of your loved one, wherever they are in the world.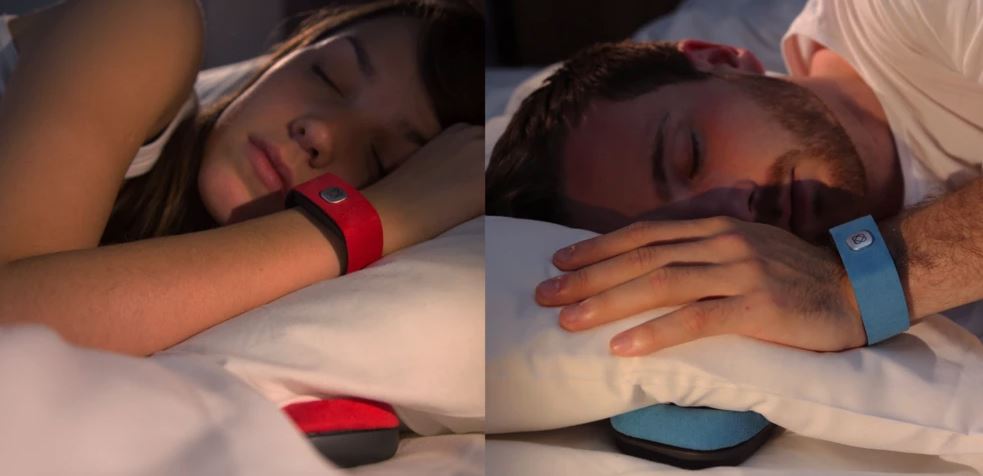 When speaking to Montgomery on her win, she explained: "I felt quite shocked to win, it was unexpected – any news in lockdown is great though."
Little Riot has been running for a long time now, and she explained that it has been a long up-hill battle: "For years' people said 'there's no need for that product' or 'we don't really get it'. But I have always thought technology is such a big part of everyone's lives, and we are super connected through devices; but, that sometimes really disconnects you from each other. I don't think the ways in which we are using technologies to connect are good enough. It doesn't have that same connection as actually being with someone and accepting this non-physicality is weird. It doesn't give you any sense of being with somebody or spending time with them, or being in the same room as them."
Montgomery explained for years she has been saying that video calls are not good enough, and people want more. That's where Pillow Talk comes in and has been a saviour in these COVID times. People have been able to connect on a deeper level with their partners they may be separated from, or sometimes when parents have worked away they haven't been able to connect with their children. But most importantly, these can be used in hospitals when you are not allowed to touch or hold your baby, the Pillow Talk product will then allow you to feel the heartbeat of your baby.
"COVID has come along and really pushed businesses along, and its pushed people away from each other, and suddenly everyone thinks video calls aren't really good enough, so can we use your tech," Montgomery explained.
When lockdown happened Little Riot and the Pillow Talk product saw a massive increase in customer purchases. Montgomery said: "Has 2020 been good for anyone? But it is nice to be recognised for what we have done. From what I have heard we are in this for the long haul, although life is starting again this virus will be around for a lot longer, we may still have people hospitalised for up to 18 months, so Pillow Talk will still be needed."
Pillow Talk started off as Montgomery's university project, which she then committed her entire career to. "I didn't set out to found a business, I was studying Interaction Design at university and everyone in my class wanted to build apps. I thought this is cool, but I thought of the bigger picture and where technology was going to be in say ten years' time. I founded the company back in 2010 at 22 years old and thought 'well people want to buy this product, so I'll make it', and now people do want more than just video calls. We will be ten years old in September. Hopefully there will be some celebrations, depending on lockdown rules," Montgomery laughed.
Ten years on is a long time, and Montgomery explained it did take her a long time to build the product and then start shipping it. "The thing I found amazing though, is the fact that human connection is timeless. We are now a decade on and Pillow Talk is still relevant, in fact probably more relevant than ever."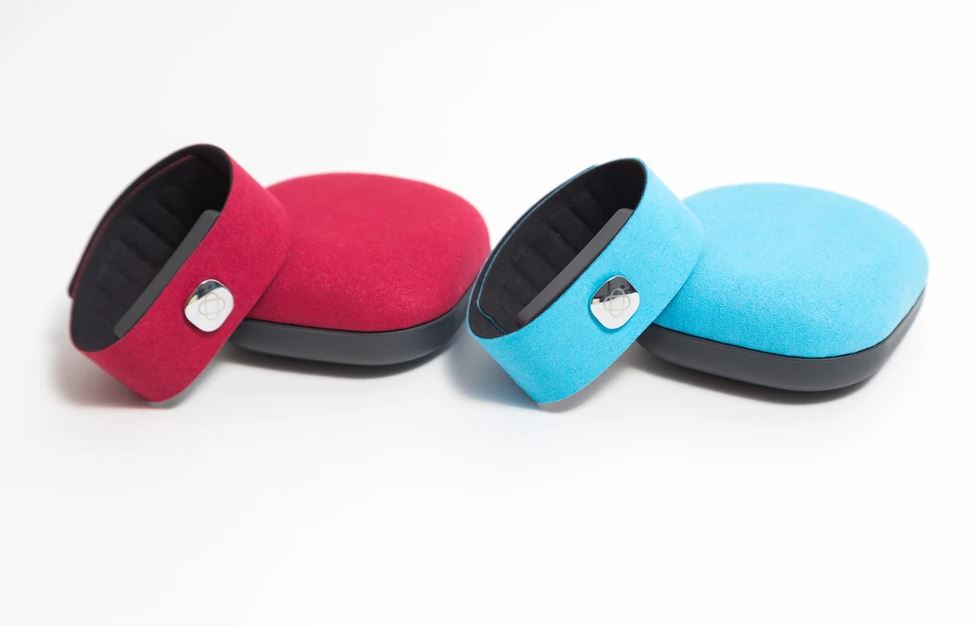 When asked if there was anyone in particular she would like to thank, Montgomery said: "There has been so many people to thank and who have been involved in the journey, but there are two main groups of people. The first is the people who believed in me and really supported me - which wasn't actually a huge number of people - my friends and family that just always knew I was going to get it done somehow. But then also I'm quite grateful to all the people along the way that told me that I wasn't going to do it, because they just lit a fire underneath me at times when I needed it the most, to prove them wrong."
Sangeeta Parmar, Founder and CEO of Pink Beach, and our Biggest 2020 Hero Judge chose Montgomery and Little Riot for a number of reasons, on her choice she said: "Never before has human interaction and connection been so important than now while we are in the middle of a global pandemic. For me I felt the work Little Riot are doing is exactly what is needed at this time - they've been able to adapt their offering but also make a difference to many lives in the most difficult situations."
Parmar added: "While some of the other nominations shifted their work to better online offerings I felt Little Riot did more - they actually make a difference to lives making human interaction possible by using and changing the technology they had."
In terms of plans for the future, Montgomery said: "We still really care about the thing we set out to do which was to try and make technology more human, and to build products and services that sit in the background of our lives. Tech should connect us but not distract us. We were one of the first people to do that and that's why there's a lot of museums all around the world that include Pillow Talk. But the plan is to keep doing that and keep trying to lead the way on that front."