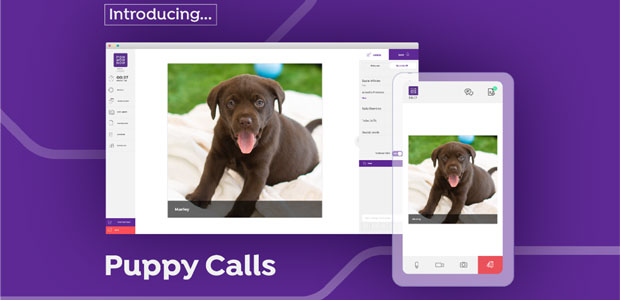 Win the chance to welcome a pup into your next virtual meeting
With many of us working from home, dogs crashing our virtual business meetings has not only become the norm, but the preferred. According to recent data, dogs gate crashing your virtual meeting may have other benefits such as better feelings of wellbeing and lower stress levels.
So wouldn't it be great if a dog was invited along to your virtual meeting as well? Well today is your lucky day as video conference call provider, PowWowNow have launched a new competition, the 'Puppy calls,' giving people the chance to welcome a puppy to their next virtual meeting.
To bring the puppy calls, to life, PowWowNow have teamed up with reputable puppy therapists Paws in Work, who will bring along a puppy to the meeting, meaning virtual meetings just got a whole lot better (but maybe less productive!).
Commenting on the Puppy Calls, a spokesperson from PowWowNow has said: "To break up the monotony of working from home, we want to bring a little fun to people's virtual business meeting. That's why we've launched the puppy calls. We all know that dogs are man's best friend so thought it would be a great way to make working from home more enjoyable."
Paws in Work is a unique therapy service based on the scientific evidence that interacting with dogs is proven to combat stress, lower blood pressure, and improve feelings of wellbeing. But we're sure you don't need any excuse to welcome an adorable puppy into your virtual office! Here are a few of the eager puppies hoping to be lucky enough to meet you!
Marilyn, English bulldog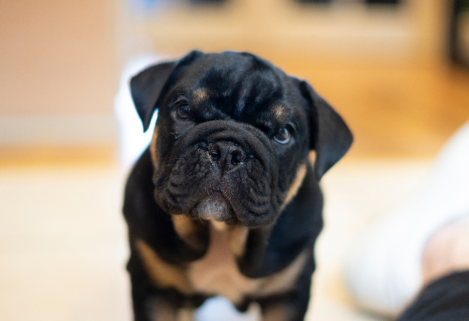 Paddy, Pug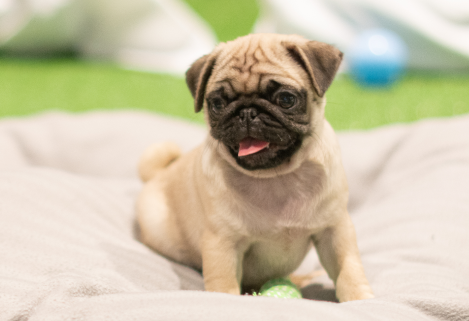 Marley, Labrador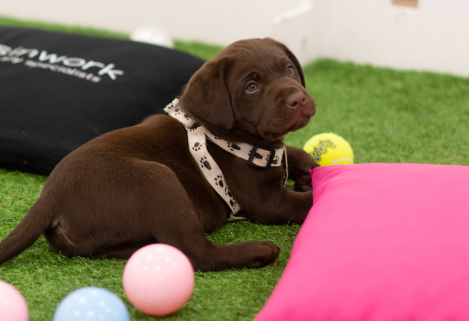 Make sure to enter your details here for the chance to win one of four one-hour puppy meetups at either 9.30, 11.00, 14.00, or 15.30 on the 19th April 2021.