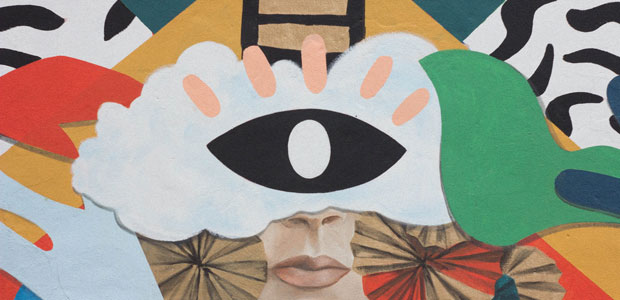 Why your startup should work with a specialist recruiter
Startup founders tend to share a common personality trait - one which makes them the 'doers', the kind of person who believes in action and knows that 'if you want a job done properly, you do it yourself'.
It's this trait that can make it difficult to choose who to partner with when growing your company. Suddenly, you're not just an entrepreneur with a brilliant idea and a limited budget, you're a founder with the responsibility of an entire organisation - and its investors - on your shoulders. And you can no longer have total control over all of the tiny details, which means you'll need to build valuable relationships with others who can help you to achieve your goals.
There are a few areas of the business that you might choose to outsource at this point, marketing, finance and HR, for example. Recruitment is likely to be on this list, particularly in the early stages of your company's growth. There will be plenty of recruiters attempting to get on your radar, so here's why you should consider working with specialists for those hard-to-find roles.
Getting it right first time
The first few hires you make will set the tone for the future of your business - get this right and you are much more likely to be successful long term. When companies are in their early stages, founders often look to their own network to fill initial roles, but this is not always the best move for the organisation.
As a startup, your roadmap will often be dictated by funding rounds and working in this way is a skill in itself. This means you not only need technically proficient employees, but ideally those with experience of working for a startup, too.
If your previous experiences mostly consists of working within large organisations, then it's likely your network will be full of people with similar experiences. As such, it's easy to overlook how important it is to find employees with a track record of success at startups. Specialist recruiters can help you to build a profile of the right candidate - which includes technical skills and previous experiences - and then find that person for you.
Making the wrong choices in your hiring can be disastrous. It costs time and money whenever you recruit someone - even if they aren't the right someone - so use these resources wisely and start the journey with your best foot forward.
Presenting a steady hand
Sometimes the skills you need are so niche or in-demand (or both!) that it's not possible to attract staff from other startups - you have to find talent from larger organisations.
This can be a tough sell. Candidates with no experience of working with startups can perceive opportunities with these businesses to be volatile and uncertain. Convincing them to move from their current 'safe' role can be tricky, particularly given the current market conditions.
To overcome this, you need to go to the talent market with a strong message - one that is as stable and reassuring as it is exciting and interesting. There is a careful balance in the works here; startups need to present themselves as a safe pair of hands, while not going so far as to throwaway their natural advantage - the perception that they provide more interesting opportunities. Candidates who work with startups are attracted by the chance to work on new and exciting technologies and likely have a bigger influence within the business. Startups must ensure that they communicate both of these messages in the right way.
Specialist recruiters are able to advise on how best to do this and will take your company to the market in a way which is most likely to gain interest from prospective candidates.  
Building and communicating your culture
Who you hire - particularly in the early stages of a business - hugely impacts your company culture. So, while thinking about a candidate's technical skills and previous startup experience, you also need to consider their values and attitudes towards work. How much do these align with your own, and what kind of shared belief system do you want to build within your organisation?
Once you've decided the kind of culture you want to create, and the people who will help you to grow and maintain it, you then need to determine how to communicate this to prospective employees. Specialist recruiters working with you will have direct conversations with candidates about your business. Even if the candidate is not available for the current role, they will be left with a positive impression of your organisation. They'll be more likely to recommend you to people within their networks, extending your reach, and may well consider a role with your company in the future, expanding your talent pool.
Working with a specialist recruiter helps to create a buzz about you in the jobs market and among candidates who are able to add value to your business. This is vital for startups, who will be competing for talent against well-known and established brands.
Removing barriers to growth
When you can't find the right candidate it can set off a chain reaction. Suddenly you'll be struggling to meet deadlines, fulfil projects to the required standards and other areas of the business will be challenged because you won't be able to give them the focus they need. Startups need to be able to move quickly, and the one resource they can never get enough of is time.
The average time to hire can be as long as four months. This can be even longer if this is your first foray into a given talent market, because you're starting completely from scratch. At this stage, candidates will know very little about you, but they will be familiar with the relevant recruiters in their field. It will also take you some time to discover the best talent, where they can be found, and how to sell your opportunities to them. By working with a specialist recruiter for your technical roles, you can gain instant access to large candidate networks and save yourself an incredible amount of that most precious resource: time.
The first few months can be make or break for startups, and hiring has a huge influence on the short and long term success of the organisation. By partnering with the right experts, you give yourself a head start, and the best chance for a bright future. Choosing who to entrust with your business is a huge decision, so take some time to select the best recruitment partners who will help you to find the right employees.