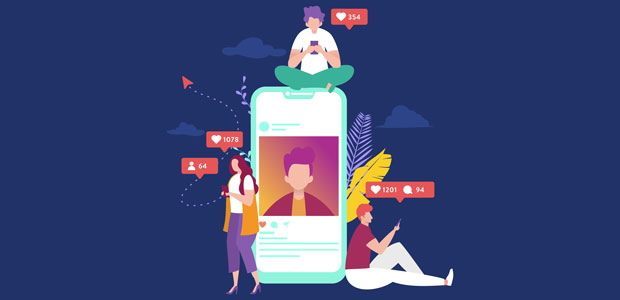 Why Your Startup Needs Mobile App Marketing
More people than ever before are using their smartphones to browse the internet - 90% of the world's internet population in fact! As such, it is essential that start-ups are equipped to deal with the demand by optimising their websites for mobile and developing apps to help reach and engage with customers more effectively. 
Why App Development?
According to a survey by ContractIQ, 62% of businesses already have an app or are in the process of building one. Of these, 20% are using apps for branding purposes, 30% for revenue, and 50% for support and engagement. Companies continue to invest in mobile app development to generate new opportunities and grow their businesses.
If you are a startup, investing in mobile app development is the best way you can secure future success of your business and in this article, we are going to look at why. 
Increase Brand Visibility
Online competition is fierce. Everyone and their grandma are surfing the internet and there are just as many companies vying for their attention. Exposure is key. Without being visible online, your startup simply won't get off the ground - let alone keep up with the competition! Customers need to know you exist and mobile app marketing is a great way to achieve this. 
Mobile apps increase your brand visibility. The minute customers download your app, you're in business. Now, every time your customer views his phone home screen, your logo is right there. According to Kau Media Group, "90% of apps fail in the first year." Ensure the hundreds of hours you have invested in developing your App are rewarded by making sure it reaches your target audience. The audience that becomes lifetime users." This is a fantastic way to boost brand visibility and increase your customer base.
Enhance Brand Accessibility
If you want your business to succeed online, you need to make your brand as accessible as possible. A mobile app serves as the most convenient channel for users to connect with a brand and browse its products. Just one tap on the app and people can be interacting with your brand. It couldn't be easier. Mobile applications function as a direct pipeline to your customers, making them one of the best ways to market your business!
Grow Your Database
Mobile apps are a great way to build a database of prospective clients. Every time a user downloads an app to ask a question or make a purchase, you can collect their data (with their permission, of course).
This data can be used to target new customers through specific ads, special offers or discounts, and much more. If you want to know what your customers connect with, what pushes them to make a purchase, or what keeps them coming back for more, mobile app data is the solution. The more data you collect, the more you can refine your mobile app for an optimised and personalised customer experience.
Improve Your Customer Service
No matter how great your company is, you can't be there for everyone at every moment of the day or night. And yet, despite this, customers want to be able to reach you whenever they have a question or concern - and this doesn't often fit within the 9-5 working day.
If you want to be there for your customers all the time, you need a mobile app for your business. Mobile apps let you be there for your customers 24/7, so they can reach you whenever they need to. This is a great way to stay ahead of the competition, offer a valued service, and future-proof your business. 
Ask for Feedback and Make Improvements
As a business just starting out, it can take a while to fully understand the effects your company is having on your customers. For startups, it isn't always possible to carry out extensive customer surveys or communicate directly with every customer. 
However, mobile apps allow you the opportunity to ask for feedback and make the necessary improvements. Collecting feedback will let you know how well your brand is being received, highlight any obvious flaws, and find out what customers want and appreciate. From there, it is far easier to make improvements for the continued growth and success of your company. 
Cultivate Customer Loyalty
Mobile apps are far more accessible and interactive than traditional websites. Through a mobile app, you can cultivate direct relationships with your customers, gaining their loyalty. Online competition is fiercer than ever, and you need to convince your customers to stay loyal to your business. 
To successfully cultivate customer loyalty, you should offer rewards. With the help of a great reward system, you will provide customers with value and encourage them to stick around for longer. Mobile apps make it easier than ever before to hand out rewards that make customers feel appreciated and valued. 
Promote New Products and Services
A mobile app is one of the best promotional tools available. It's easy to use, convenient, and engaging. When you launch a new product or service, it's essential to promote it everywhere you can. After all, you want to gain as much traction as possible! 
Promoting new products and services via your business mobile app is a great way to gain the attention of your customers, increase your sales, and grow your startup. 
Final Words
Mobile apps allow you to speak directly to customers, forge new relationships, improve your service, and offer promotions. In order to stay relevant and competitive in today's market, investing in apps is essential. With app usage only expected to grow, there is no better time to invest in a mobile app for your business.