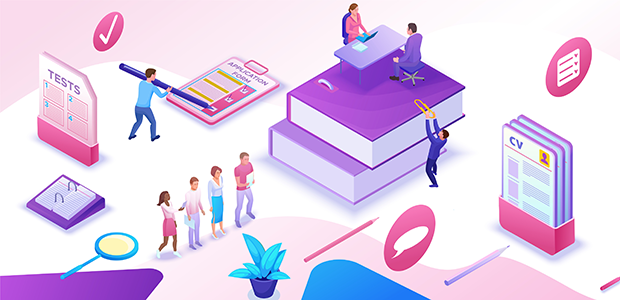 Why your startup needs HR help
Hello entrepreneur and congratulations on taking the first step in building your own business, all very exciting!
You obviously know there are likely to be challenges ahead as you establish your brand and grow your team but the first step in achieving that, I believe, comes with securing HR support as soon as you can.
There are many things that need your time if you have decided to start a new business besides product development, sales strategy, marketing, financial planning, but the most important thing, which you should spend most of your time on, is your team. It is so crucial to get every hire right in those first few months and having good HR support on side makes everything easier and more effective.
But first, what is HR? HR just sorts out payroll and contracts right? Yes that is a small part of what a HR professional or team is responsible for within a business. But it covers so much more, from resource planning and talent management, to employee relations and the setting of HR policies and standards to developing your employer branding.
When you work alone, having a HR partner can still play a key role in helping you attract and retain talent, define the brand values and mission, coach you to be a stronger leader whilst also taking care of time-consuming yet crucial administrative and legal tasks.
Can you afford to be without this support at such an important time in your business? Let's consider this.
Without HR support, your business lacks a strong brand voice because you have to spend time on other things than your product. As a result, you can't build a solid communications plan or articulate your mission effectively.
Sure, you can hire a branding or marketing agency to support you with your brand messaging but having HR involved in this process will ensure that what is created truly reflects what your business stands for, your company values and checks that these can be applied by existing and new staff in a realistic and credible manner.
HR can then set policies to ensure that the brand messaging that you've invested so heavily in is understood by employees and followed every single day. Get this wrong and you could be looking at reputational issues or worse.
So without clear brand values, the marketing is a little disjointed. But what about appointing your Marketing Director or other members of your team? How do you attract and hire the talent you need on your own?
Talent acquisition is a tricky thing to get right. If you lack the knowledge on how to build your internal team, this could create a bottleneck for acquiring talent. Or you might end up hiring people faster than you can train them and this will slow down product development.
From determining the skills and experience you need and designing the role and job specification, to liaising with recruiters and handling the interviews and package negotiations, HR can ensure that every step of the process is done in the most effective way so that you build a strong, solid team who are as excited to work in your business as you are. Plus, with strong values and a brand mission in place, your company culture and unique selling proposition will help in attracting new candidates and customers as well.
Having that extra support from new hires will certainly take the pressure off but with new employees and colleagues come new responsibilities too. You need to keep communicating with your team to ensure they are not only clear on business goals and the part they play in achieving them but also to keep them engaged in the business and comfortable in their role.
Performance management programmes need to be in place for each employee too. With HR on side, they can make sure that every new employee starts off on the best footing with clear targets, personal development plans and incentives to stay. Retaining talent requires work but it's part of your HR's responsibilities, as is monitoring employee wellbeing, and coaching staff to improve performance.
On the subject of coaching, without HR in place, who is giving you mental and emotional support through what is one of the most challenging periods of your life? Launching a business can feel like being on a never ending rollercoaster and while the highs can feel incredible, the lows can feel crushing. Having HR support on side to help you deal with setbacks constructively will ensure that you come away stronger each time, learning from your mistakes.
Finally, there's the admin and legal requirements. Pension requirements, healthcare and benefits, policies on holidays, sick leave, maternity leave and more can be a real headache if you don't know the facts. An HR professional worth their salt will and can take that all off your plate – so that you can focus on what you do best!
Give your business the best chance of success by investing in the right places from day one. In our opinion, HR is a fantastic place to start.