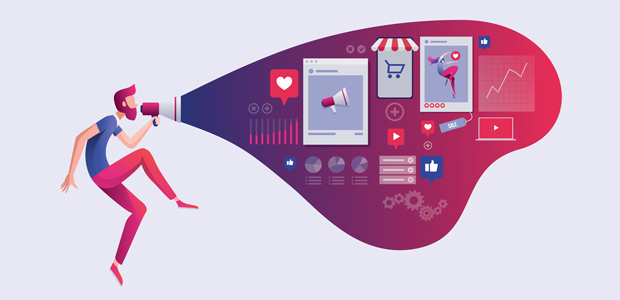 Why You Should Implement a Digital Marketing Strategy in 2021
The online world is vital to many people in the current climate. Face to face coffee dates and lunch with friends have been swapped for the scheduled Zoom calls and frequent internet issues. The light at the end of the tunnel is slowly becoming clearer for us all, but that does not mean that digital marketing should be ignored once things begin to become 'normal' once more.
If you are a business owner, you have probably considered how you can improve your company's image online and how best to reach wider audiences. Don't worry; we have all been there! The internet can be a vast and often confusing place, with millions of websites available at the click of a button. If you are searching for why you should implement a digital marketing strategy for your business in the coming year, you are in the best place. Sit back, relax, and read on for more!
Save Your Business Money: As we move further into the digital age and away from the more traditional advertising and marketing methods, you are sure to be saving yourself some money by doing just that. Long are the days of advertising your business in the local paper; now, it is  promoting yourself on social media and other platforms. By branching out to the social media world, you will be sure to reach a broader, tech-savvy audience – roughly 50% of the world's population are under 30 and have, as a result, grown up surrounded by technology – but will also be doing so in a cost-free way. Social media accounts are free to create, and there is no deadline to when you will have to post.
There Are No Location Restrictions: This is usually a business's worst nightmare. You have created a product but found that there is a higher demand for it in another location. Before the technological age, there was very little that you could do about this, and the business would fall to a competitor. Nowadays, you can market products and services by geographic locations and a handful of other factors. Pretty handy, right? This is extremely worthwhile for businesses and not only promotes their audience reach but also their profits. While it can often be challenging to understand how best to do things like this, companies out there specialise in assisting start-ups like yours in conquering online and offline markets, including the likes of Caffeine

Marketing

. To find out more information about the types of services they provide and how you can make it work for your business, head to their website.
Access to Market Research: On the back of our point about saving you money, using social media will enable you to create a certain level of rapport with your customers and understand their search habits and needs. This will ensure that you can match your business' needs to the consumer demands and fill a market gap where necessary. Furthermore, social media accounts are also a great way of conducting some free mar

ket research

about existing or potential products; simply dish out a poll to your followers and go from there! The world is your oyster, as they do say.
While these are all critical points to consider when creating a social media strategy, we must not forget that life as we know it has changed and that we must adapt to it to survive. Businesses have turned to the technological world to stay afloat, and there are plenty of companies out there who have discovered a niche in the market where they fit and have, as a result, thrived! Doing your research and reviewing practices regularly ensures that your business will prosper in the coming months and years.