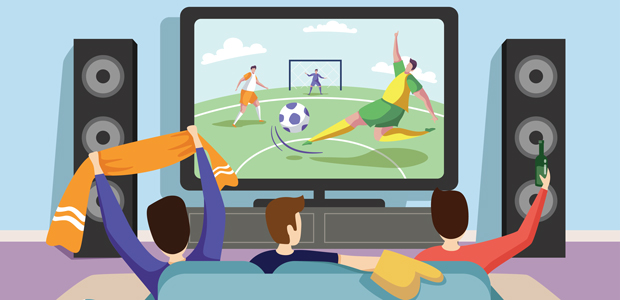 Why WSC Sports' AI has been a saviour for sports fans in 2020
Following the global sports hiatus brought on by the coronavirus pandemic many sports have now returned to action, much to the delight of fans worldwide. We've recently seen the likes of Europe's top football leagues finish up the remaining games of their seasons and now eyes are well and truly stateside with the NBA, MLB and NHL returning over the past few weeks.
But where does WSC Sports come into this? Well, you may not be so familiar with the name, but there's almost a certainty you have seen our work. WSC Sports works with sporting bodies and broadcasters, who use our technology to analyse and tag sports games as they happen and then automatically create highlights in real-time which can be shared automatically across almost any digital media platform or channel. Pretty cool, huh?
Don't worry, we'll dive more into the tech a little later, but here's a quick story why WSC Sports is so important for sports fans, especially in this crazy year we're having…
Startup Nation Success Story 
WSC Sports was founded in 2011 and has grown to become recognised as one of the many success stories to come from the 'Startup Nation' - or 'Israeli Silicon Valley' - as some like to call it. The startup has over 150 employees combined across its offices in Tel Aviv, New York, Sydney and is soon to be setting up shop in London, too.
The startup was founded by four friends from Tel-Aviv University who were looking to combine their tech expertise with the sport they love, basketball. The short version is, after playing around with a few ideas and concepts they settled on the idea of automating basketball highlights. They showcased their technology to the NBA who was blown away, and WSC Sports got its first big break by signing them up as a partner. Over the years the technology has been developed to support more than 16 different sports including football, cricket, surfing and volleyball, among others. 
WSC Sports works with over 100 professional sports leagues such as MLS, Cricket Australia, the NHL and FIBA and rights holders like Bleacher Report, WarnerMedia and Discovery. In 2019 alone, WSC Sports created over 13 million clips and highlights for its partners
The Tech Behind WSC Sports
As you can probably imagine, the technology behind WSC Sports is pretty sophisticated, but here it is in a nutshell.
WSC Sports' platform combines AI and machine learning algorithms that ingest data, video and audio which allows for every action of a game to be tagged and ranked in its system by level of importance to the outcome of the game. Video highlights can then be made during live play or retroactively after the game has finished.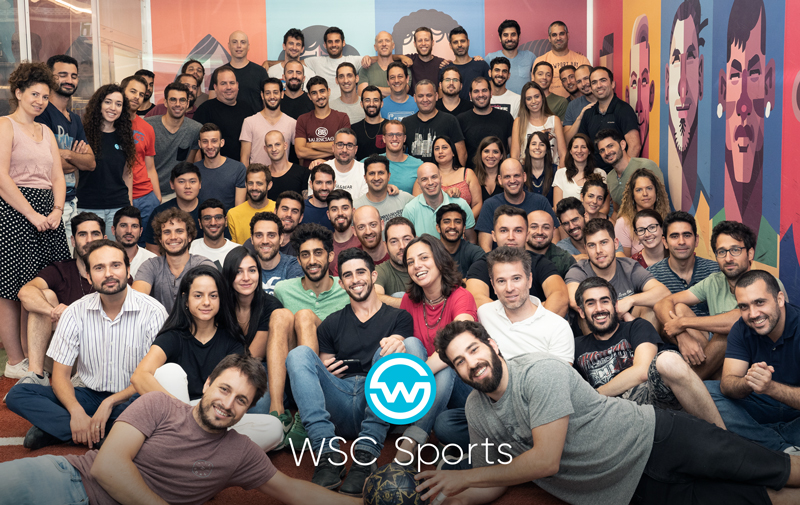 Speed is critical when it comes to sports and media rights holders need to be the first to deliver their content to fans as it happens - a few minutes late here and there and it won't have the same impact given the demands from sports fans. WSC Sports' technology makes it possible for its partners' highlights to be generated and published faster than ever before possible. It also allows them to massively scale up their number of clips produced, with an almost infinite number of possibilities for video types that a user may want to create. The automation process frees up video editors to focus on other storytelling opportunities and projects. As we like to say, our technology brings superpowers to editors.
It's also important to mention that WSC Sports' platform is cloud-based, meaning users can work and access their entire media libraries from anywhere. This is something which has been key for its partners during these times of social distancing, with employees able to safely work from home achieving the same results if they were in the office or studio.  
So What Happened When There Were No Live Games? 
During the global sports break WSC Sports worked with its partners to understand the challenges they were facing, most notably, a massive content void across their regular programming and digital platforms, YouTube, Twitter, Instagram etc.
So to help fill the gap with engaging material that fans were sure to love, WSC Sports  provided its partners with video ideas for how best to utilise their archive content using the platform. You probably saw videos such as best goals/dunks/blocks from the season so far, 'on this day,' full game replays, etc. Like this video from Major League Soccer MLS Best Goals From 2019.
The lockdown period also enabled WSC Sports to focus on developing new features to help its partners get more creative with their content. One of the most notable developments during this time was our split screen video feature. This proved really popular with fans and did wonders for social media engagement. Check out some of the examples below:
WSC Sports also helped partners transition to Esports tournaments during the lockdown period. Partners like the USL used the platform to create highlights from these virtual matches just like they would with the real thing. 
WSC Sports estimates that only about one-third of scheduled sporting events worldwide took place in March, but the startup saw that its clients, who compile most of the live events that got cancelled, created five times the number of content than in March 2019. The ability to customize content and the platform's scale played a crucial role during this time.
Given the global financial struggles brought about by the coronavirus, WSC Sports provides media rights holders the chance to bring in new revenue through advertising and sponsorship from the monetization of videos. The ability to create tailor-made videos helps leagues build their brand in new territories by focussing on players or highlights fans may like from that region. These highlights can then be monetized with local sponsorship opportunities.
...And Now That Sports Are Back?
Now that the large majority of sports around the world have returned in some form, whether it's to finish up a season after a lengthy break, or even trial special post-corona competitions, WSC Sports is playing a key part in bringing the action to fans and proving to be an indispensable tool for its partners with more videos being created than ever before. 
There's nothing worse for sports fans than to miss any of the action now it's finally back. While the majority of stadiums around the world remain closed (or are only permitting entrance to small numbers of fans), WSC Sports' partners are relying on its technology more than ever to deliver automatically generated and published highlights to disconnected fans wherever they may be and on any device.