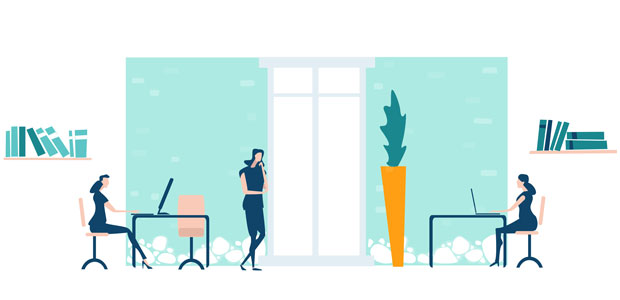 Why we must encourage female entrepreneurship and intrapreneurship
Hopefully, it goes without saying that women are vital members of any team in business. The best ideas are conceptualised and executed by groups with a variety of backgrounds, skills and opinions - homogenised teams will lead to unexciting products.
Yet women are grossly underrepresented in a host of rapidly innovating sectors, including science, technology and engineering, and female founders are two thirds less likely to secure venture funding than their male counterparts. ​​​​​​
However, there's (almost) nothing worse than positive discrimination. It's patronising and counterproductive, and, as it says on the tin, it's still discrimination. Yet how do we redress a balance that's skewed in one direction without employing favouritism?
Many would argue that the relatively low proportion of female entrepreneurs is due to a failure to engage women early on in their professional journeys when deciding on or starting out in a sector. This is, perhaps, a little defeatist on behalf of women with established careers. If we say that studying the right subject is a prerequisite to entrepreneurship then we miss the fact that the majority of successful founders are by no means experts (and how can anyone be an expert in something entirely new?) New companies are finding their place in the world, and that process can involve a torturous series of pivots and switches such that the real skills for founders are open-mindedness and flexibility.
I don't believe there's any reason that men, or indeed women, make better entrepreneurs. But how can we encourage entrepreneurial and innovative thinking in women, such that more female founders make it to the forefront of the primordial soup that is the startup world?
Well firstly, there's the concept of intrapreneurship. Not everybody has to set up their own business or seek their own VC funding to exercise a bit of entrepreneurial spirit. What about women who seek to change the status quo in their own organisations, start an internal initiative, or even found a new venture within an existing company?
There's a role for organisations as well as individuals to promote this originality and foster internal innovation in its female employees. Women tend to struggle with self-confidence on average more than men, and therefore businesses have a duty to listen out for inventiveness and respond with openness to new ideas from their female employees.
Just as diverse teams are constantly proving themselves more effective than teams composed of similar individuals, diverse careers lend themselves better to entrepreneurship and intrapreneurship. As career trajectories shift from linear climbs up hierarchy ladders, to fluid trajectories that cross role and sector boundaries, the potential for cross-fertilisation is increasing.
More and more women are creating portfolio careers, seeking to explore greater opportunities, try out new roles, or juggle new demands on their time. Portfolio careers are vital vectors for female innovation; the experience of varying organisations, workplaces, people and practices can help bring fertile ideas to new soil. Once again, organisations can help by being receptive to new ideas and external pairs of eyes casting new light on existing processes. 
I am lucky enough to practice entrepreneurship (from within the startup I Co-founded - Pando Health), intrapreneurship (within the NHS, where I work part-time as a paediatrician), and a portfolio career (the combination of the two roles). In all these roles I feel privileged to be truly supported by my colleagues, and that means being listened to, encouraged, and taken seriously. No organisation can afford to pass up routes to innovation, especially now. Amongst innovative employees, some of these may one day become founders themselves, given the right opportunities. To achieve not only equality, but results, our ears must remain tuned to the notes of inventiveness, whoever it is singing. 
New ideas are precious things, and everyone, no matter their background, gender or job title, is capable of having them.