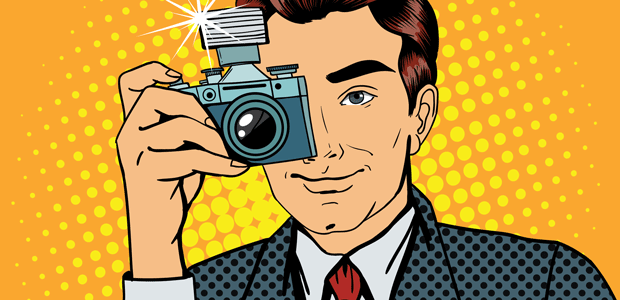 Why Photography Is Essential For Reinforcing Your Branding
Photography is one of the most important aspects of your branding and shouldn't be underestimated. From building a positive reputation and grabbing the attention of the right audience, to getting recognised, there are so many reasons why you need to invest in photography when it comes to reinforcing your business' brand.
The benefits of high-quality photography
Photography isn't just important for marketing campaigns. They offer countless benefits when it comes to your business branding too. 40% of UK companies use stock footage most often and only 6.7% claimed to use visuals for their own branding and marketing purposes. Yet 66% of customers think that transparency is one of the most appealing qualities of a brand — something that can be remedied quickly with authentic imagery. 
Organic images are the perfect way to let your customers get to know you and your team better, show them the behind the scenes of the business, and the products you offer. It's ideal for showing them what sets you apart and gives a visual to back up what you're saying in your content. 
In particular, if you're an eCommerce business, photography makes all the difference to your conversions and click-through rates. Shoppers online don't have the benefit of being able to pick an item up and examine it for themselves. They're relying on you as a business to show off those products in the best possible way. From flat lays to showing the product in use, as a business, you need to be thinking of creative ways to set yourself apart with photography that entices your customers. 
Reinforces your core message
Consistency in your messaging is critical for any business, but it's important not to rely exclusively on text for that. Many people cast imagery aside when it comes to building a brand voice, but you can actually get ahead of your competitors by using photography combined with your copy to build that distinctive, recognisable voice and reinforce your core message. Photographs won't distract from your messaging, far from it. In virtually all cases, powerful images that have been carefully curated will entice your audience in and get them engaged in what you have to say. 
Increases engagement
Pictures have the power to increase engagement. It's why social media algorithms prioritise images over text. And with so much content online, consumers can quickly become overwhelmed by copy and messaging. Images break up that wall of words, creating content that's not only visually exciting but more likely to grab the attention of your target audience. 
In order to be attention-grabbing on your site and/or across online platforms, website banners are striking and impactful so it makes sense to take professional photographs and do this key job well. If you can create professional-looking, unique photography that's tailored to your brand and your style, it elevates your content and is far more likely to bring people in, whether that's to your socials, your website or your product pages. 
Adds perceived value
We've all encountered a brand with low-quality imagery that has altered our perception of the business. Whether accurate or not, it's a fact that many of us will make a judgement almost instantly when faced with a brand for the first time, and so you need that first impression to be positive if you have any chance of retaining that individual's attention. If your photography isn't up to scratch, or you've used poor quality stock photography, it sends a message to people that you're not professional or that the quality of your products or services isn't the right standard. Updating your photography will reinforce the message that you're delivering real value to your customers. 
Builds trust
Your brand photography should reflect the personality of your business and the products or services you are selling. You want it to be very clear to your prospective customers what they can expect from you, which means it's possible to start building that relationship with them before they've even interacted with your brand. It's a powerful way to send the right message, which is exactly what your branding should do. When choosing or creating images for your site, consider what you want them to reflect about your brand. Are you trying to convey that you're fun and creative, or professional and experienced? Are you hoping to get across that your products are high-end or affordable and budget-friendly? Images have the potential to show all of this instantly, purely from the style you choose. 
Helps your brand get recognised 
Branding is all about getting your business recognised in a positive way, and photography is key to that. Using a professional photographer, or professional techniques if you're taking the photos yourself, will make all the difference in portraying your brand in the right light. You want to make sure that your lighting, colouring and general style are all consistent, so that if a customer comes across your photos, they'll instantly associate them with your brand. It adds credibility to your business and can encourage customer loyalty and engagement. 
Images aren't just an afterthought to your marketing campaigns. They need to be front and centre when building your branding. From triggering an emotional response to grabbing the attention of your audience, enhancing loyalty and engagement, and helping your business get recognised, photography can do all this and more when it's used correctly. There's a power to high-quality photography that can help your business get ahead in your industry when it's curated and considered. If you neglect this all-important feature of your branding, you could be doing more of a disservice to your efforts than you may realise.