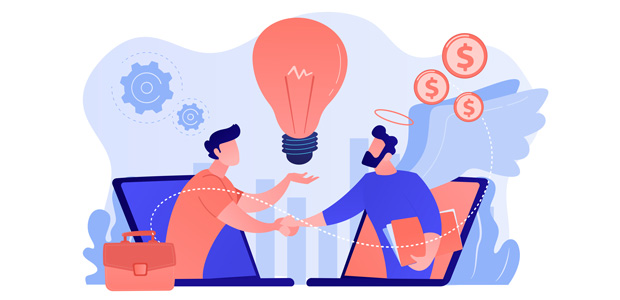 Why peer-to-peer business support is growing and how to get involved
It is safe to say that most companies in the UK faced more challenges than ever before in 2020. However, one hugely positive thing that came out of last year was the growth of peer-to-peer business support, underpinned by the help and encouragement business owners showed one another.
The pandemic has served to reinforce the importance of peer-to-peer support for entrepreneurs to overcome challenges and keep moving forward. However, it is not only integral during times of adversity - it will be crucial for those looking to resume their growth strategies post-pandemic and there is no better time than now to get involved.
What is peer-to-peer support?
'Peer-to-peer support' networks encourage likeminded business leaders to share brilliant ideas, best practice and learn from one another. Often, they bring together senior leaders who share similar job roles but work in different sectors, and this encourages dynamic thinking and provides fresh perspectives on ideas and challenges.
Each session offers group members the chance to ask questions, seek advice, find out about others' experiences, and share fears, concerns and successes. Members feel safe and able to express themselves in a non-judgemental environment where everyone is there to help one another.
The benefits
According to research, peer groups enable businesses to advance growth by two to three times their normal levels, and BizSmart's own research shows that 90% of business owners asked found peer-to-peer support instrumental during the pandemic last year.
When compared with other sources of business support, only eight percent of business owners said they would seek advice from a close family member or friend, and this demonstrates that nothing quite compares to the value of working with like-minded professionals.
It is the personal experience of running a business that makes peer-to-peer support distinct from the counsel of friends and family. Peer group members understand the responsibility and pressures of being at the helm of a business in a way that others simply cannot.
Peer-to-peer support could be a lifeline for many businesses this year. Group members can be a great source of information, pragmatic advice and mentoring and, by leaning on individuals who have already 'been there, done that', entrepreneurs can create valuable returns for their business, position themselves for future success and drive longer term business growth.
How to get involved in delivering peer-to-peer support
'Peer Networks' is a Government led support initiative created by the Department for Business, Energy and Industrial Strategy, that encourages UK business leaders to invest in the growth and development of their company by working closely with their peers.
Following the economic impact of the pandemic, Peer Networks has recruited the assistance of regional business support providers to help business owners surpass current challenges and grow in 2021.
Having delivered our own successful peer-to-peer learning programmes over the last eight years, BizSmart has seen the incredible impact it can have in helping business leaders create a clear and consistent strategy for growth.
This initiative allows potential BizSmart Franchisees to establish their own client base as businesses become more aware of the power of peer-to-peer learning. Those who take part will reap the benefits of the initiative, and many will look to continue peer-to-peer support once it concludes, offering Franchisees a great opportunity to establish their own client base.
Businesses up and down the UK are looking at how they can grow following the setbacks caused by COVID-19, and there has never been a better time to launch a peer-to-peer support franchise and build a profitable business whilst helping SMEs develop growth strategies that will deliver value.