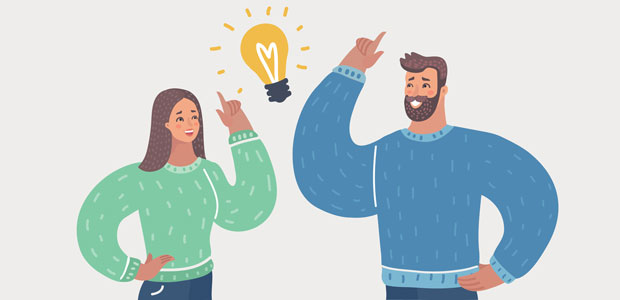 Why now might be the best time to launch a startup
As the pandemic swept across the country earlier this year, crowdfunding campaigns were soaring on course to raise record amounts, according to new data. New findings show that for the period of January - July 2020, the average total of the amount raised by crowdfunding campaigns was up by 1,006% vs 2019, with the average number of supporters per campaign also up year-on-year by 769% over the seven months.
The study by financial analysis experts, AskTraders also found that in Spring 2020 (March, April, May) when the impact of COVID-19 reached its peak, the average amount per individual donation increased by 32.6% on the same period in 2019, with campaigns raising on average £5,691.56 each.
The research analysed more than 33,500 crowdfunding campaigns from world leading online fundraising platform, JustGiving, between October 2017 and July 2020. The data included campaign launch and close dates, the target amount set and the final amount raised, as well as the number of supporters.
Commenting on the research, Nigel Frith, Senior Financial Analyst at AskTraders said: "While the COVID-19 lockdown has presented a wide array of financial challenges to individuals and businesses alike, it is positive to see how the global camaraderie created by the shared experience has translated into increased generosity when it comes to supporting causes we believe in.
"We wanted to look at crowdfunders specifically rather than fundraisers where the majority of all proceedings go to charity, in order to give us a broader view of donations as crowdfunders can both be for-profit and not-for-profit. The data reveals that 2020 could be well on track to be the most fruitful year for crowdfunders if the momentum in people donating continues."
The data shows that year-on-year, people are donating more money with the average amount donated in 2020 to a crowdfunder campaign being £36.36, which is a 27% increase on 2019 and 13% more than 2018.

Michelle Wright, CEO of Cause4, explained what drives people to donate and offers advice to those looking to raise funds: "Some charities can see a rise in donations following breaking news, such as an increase in support of Black Lives Matter-related charities after the international outrage at the death of George Floyd. After President Donald J. Trump's 2016 election, many progressive organisations experienced an influx of rapid-fire online donations in so-called 'rage based' philanthropy. This can be effective in the moment but there is a real risk of rage-exhaustion, especially when we are bombarded with bad news.
"Each charity needs to consider its own case. The best fundraisers use great storytelling, explaining how donations positively affect outcomes and change lives. Recognising what motivates their own donors will help each charity craft their fundraising strategy, touching the hearts of those people who will understand their mission, care for their cause and reach into their pockets to support it."
If you are planning on launching a crowdfunding campaign yourself, the research shows that autumn is the best time to do so, with campaigns in the autumn period raising the most amount of money on average.