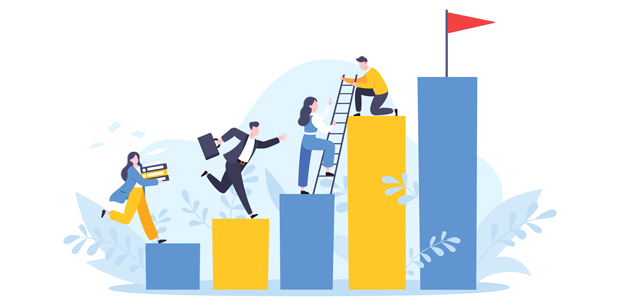 Why mentorship is essential to businesses post-pandemic
When people think about mentorship in business, it's usually along the lines of the following: a seasoned professional offering advice and support to younger and less experienced colleagues or associates. But mentorship can be so much more than this. In this challenging post-pandemic era, it is an essential ingredient, not only in building a successful company financially but also one that has a positive social impact. To understand just how important it can be, here are some ways mentorship can be considered and implemented:
Ensure mentorship is 'baked-in' from the beginning
Mentorship shouldn't be viewed as an added extra but as an essential part of a growing, socially conscious business. In other words, mentorship should be part of the DNA of a successful company, from ideation through to its business plan and delivery, ensuring team members at all levels have access to mentorship and the opportunities to be a mentor themselves. This can help with the development of tangible skills, which are vital to creating a thriving and impactful company, including critical analysis, creativity, communication, empathy and resilience.  
Mix it up: try different methods of mentoring
As above, mentorship can be a fairly conventional practice but thinking about new and different types and styles of mentoring that move beyond traditional methods can have rewarding results. For example, Generate at The London School of Economics has partnered with leading fintech, OakNorth, to launch the Mentorpreneurship programme - the first university run initiative of its kind to engage past, current and future student entrepreneurs in a 'life-cycle' of mentoring. This 'life-cycle' model challenges traditional methods of mentoring by introducing reverse mentoring - where the senior leader is mentored by a younger or more junior employee -as well as peer-to-peer collaboration, in order to question biases and encourage innovation.  
Embrace hybrid and global mentoring
As our work increasingly moves online and everything from smaller business meetings to full scale events can be attended from wherever we are in the world, we also need to think about mentorship in these terms. Technology has opened the doors for learning and collaboration between different cultures, communities and companies on a global scale, which is very positive. However, utilising this technology effectively requires far more than the interface itself, it requires modes of encouraging and developing meaningful interaction between users. The importance of face to face and in-person advice and support should not be forgotten in developing these tools in a digital world, so a hybrid approach to mentorship can ensure businesses make the best of both offerings. 
Mentorship to improve diversity and inclusion
Ensuring mentorship is a fundamental part of a business can also help promote diversity and inclusion, which can benefit productivity, team satisfaction and retention. With this in mind, as well as supporting student startups, the Mentorpreneurship programme has launched a course for school children, piloting in partnership with Girls Day School Trust across 11 institutions. As part of this, students will complete various modules, bootcamps and creative exercises that demonstrate the value of social sciences, arts and humanities in developing an empathetic, considerate and inclusive mindset towards tackling some of the world's greatest challenges. By introducing the idea of mentorship along these lines at an early stage, we can help the next generation to consider challenges in a more inclusive light, whether in setting up their own companies or in contributing to others. 
This is just the beginning - although the pandemic, climate change, the future of our cities and many other considerations present huge challenges, they also offer opportunities to today's businesses to become more socially conscious, resilient, and adaptable. One of the ways we can encourage positive action towards these challenges is through mentorship - and by exploring the possibilities it offers, the rewards can be great.