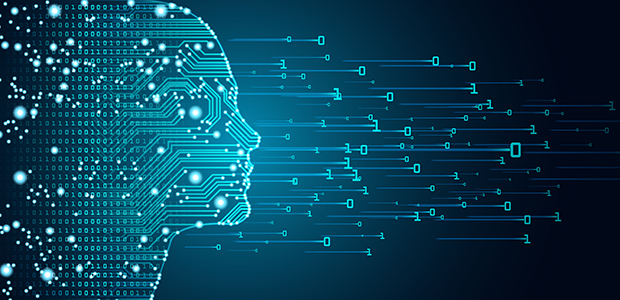 Why marketers will bet big on AI personalisation in 2023
As 2022 draws to an end, the world economy and the cost of living are threatening to cause havoc in the UK. Anyone could be forgiven for refusing to look beyond this winter. 
2023 promises to be a year of economic decline across most of the EU. Businesses will be looking to; stretch their marketing budgets further than ever before, streamline their operations and embrace cost-saving practices across the board.
This year, marketing budgets grew from 6.4% to 9.5% but they still lag behind pre-pandemic levels of 11%.
2023 will most likely see a fall back to around 7%, as a result of businesses reacting to the impact of a slowing world economy.
As marketers begin planning for 2023, AI & machine learning will be high on the list of priorities. The numbers don't lie. The market size of AI is gaining momentum. The AI market is expected to grow yearly by at least 120%. It is clear that there is a lot of traction in this sector. However, marketers still shy away from incorporating AI into their marketing efforts. The reasons given for the lack of trust in AI are;
Too technical

Fear of being replaced

Not being able to take credit for campaign success
Chase hires an AI copywriter after trials proved it wrote better ads than humans:
While some individuals fret about the job replacement threat of AI, some businesses are already betting big on AI. Take Chase, for example: in 2019 they hired Persado, an AI copywriter to create their online ad copy. After this trial, they found that the AI copywriter outperformed humans.
Marketers are finding great use in using AI personalisation to create personalised product pages and checkouts to maximise their conversion rates and decrease cart abandonment. Mobile phones have historically had the highest cart abandonment and are the perfect platform for marketers to test AI on.
Average cart abandonment by device type.
85.6% Mobile

80.7% Tablet

73.1% Desktop
Source (Part of the problem is rooted in technology. There could be little or no optimisation for mobile. -Forbes)
"Micro segmentation, access to real-time analytics and insights as well as real-time targeting, multi-channel campaign optimization and the enhanced ability to predict the future are all possible with the help of AI today. As a result marketers are able to build better customer retention strategies and therefore play a larger role in the sales process."                     
Abithab Bhaskar, CEO - International Business at Netcore Cloud
The rise of hyper-personalised targeted ads
Businesses are already using machine learning to provide better and less intrusive targeted ads in real-time, based on a variety of factors such as; user demographics, buying habits and shopping patterns, to match advertising requests to the right audience. Without the power of AI and machine learning, this would be close to impossible.
A new kind of marketing team
A 2020 study by Salesforce found that 70% of high-performance marketers believe they have a fully defined AI strategy. The problem is that most marketing teams do not have a clearly defined AI strategy and very few have a data scientist or data analyst within their ranks.
As AI and machine learning mature, marketing teams who are often famed for their creativity, will need to ensure that they have someone dedicated to data science within their team. Having someone with the technical ability to understand algorithms and maximise machine learning integration will save marketing departments money and time. Investing internally in a data scientist will result in less reliance on party platforms and speed up decision-making. This will result in freeing up the team to be more agile and focus on real-time marketing and customer engagement activities. This is a break from the traditional marketing hierarchy but one that will become a trend in 2023 and beyond.
Where AI & machine learning can help marketing teams today:
Subject line optimisation
Marketing teams can use AI to suggest better subject lines that will increase their open rates. You can try out this free AI subject line Optimiser.
Reduce cart abandonment
AI can be used to help predict and deliver customer product recommendations in real-time. Helping to keep shoppers more engaged and reduce the likelihood of abandoning their carts.
Predict product churn
App uninstalls are commonplace for SaaS businesses and a headache for marketing teams. AI can help predict these trends and boost user retention. By predicting potential uninstalls, businesses can step in, make offers, extend free trials or offer training to help users get the best out of their platform. Without AI, this is a huge time burden, pulling resources away from other equally valuable marketing activities.