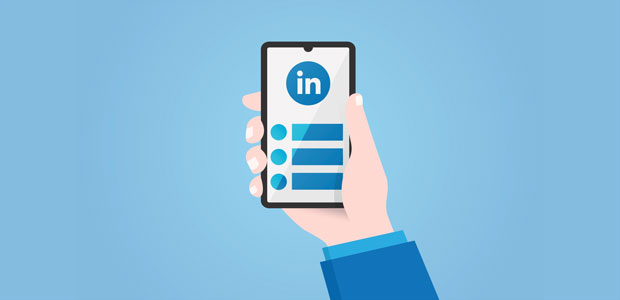 Why LinkedIn is one of the most powerful platforms for building an employer brand
In today's business world, it's not just what you know but who you know (and who knows you) that matters. In the past, this used to refer to the closed shop of the old boy's network. Now, thankfully, that's no longer the case - at least for the most part. One of the key reasons for this is the internet or, more precisely, social network sites and more precisely still – LinkedIn.
The difference between LinkedIn and other social media platforms - the likes of Facebook and Twitter et al - is that LinkedIn is a professional networking site used by members to make business connections, find jobs, and engage with others in their industry.
As with Facebook and Twitter, it is also a global success story. Launched in the United States back in 2003, from the outset LinkedIn carved out a niche in the social media world by focusing on the business community and based around free membership, with additional paid for premium services. If growth was slow initially it wasn't for long. It introduced services enabling companies to post job listings and search the network for prospective employees.
By 2007 it was making a profit and four years later it was floated on the stock market. In 2016 it was bought by Microsoft for around $26bn (£18.5bn) and since then it has continued to grow dramatically, becoming the go-to platform for those seeking work and companies looking to recruit new talent in just about every field and industry you can think of – from graphic design to pharmaceutical manufacturing.
According to its own latest statistics, LinkedIn has more than 830 million members in 200 countries, including 58 million companies, with around 50 million people using it to search for jobs each week. But what is the story behind these staggering figures and why is it the best platform for building an employer brand?
First of all, from a business point of view, it allows you to present your company in a positive light by posting news, videos, and photos. It's a way of showcasing your values and what you have to offer to the rest of the world, including would-be recruits. Done smartly, it can be used to get the right message across to a relevant audience that is interested in what you have to say.
Building your employer brand on LinkedIn is an ongoing process. It's not something you create and then let it sit there doing nothing. It requires regular posts to keep people informed about your achievements, new projects you're working on, or exciting job opportunities. The best company pages on LinkedIn are engaging, thought-provoking and visually stimulating. They can give people an insight into your business's working environment and office culture.
An individual's own LinkedIn page is just as, if not more, important. Whereas 20 years ago you would still hand out business cards to prospective clients and contacts, nowadays we all have an online footprint that can say a lot about who we are. Our LinkedIn profile is often the first impression people have of us, and the difference between a good profile and an indifferent one can mean the difference between getting a job interview or not.
You can advertise the fact that you are 'open to work' which acts as a helpful signpost to recruiters, and those searching for new opportunities can use keywords and locations to narrow down the job notification alerts they receive.
Not only has LinkedIn been great at connecting professionals with one another, but through services such as LinkedIn Business Solutions it takes this a step further by offering a platform to market your company to a global audience, drive your online sales and develop your workforce's skills via online learning.
The wide range of business-focused content published on LinkedIn is another key factor. There is long form content and status updates, such as news about your company or industry trends; videos, which fit in well with algorithms that are geared towards keeping everyone's feeds filled with varied and interesting content; and user-generated content (UGC) like blogs and photos that can be a bit more personal.
There is a debate going on at the minute about whether people on LinkedIn should be posting on personal matters. Some think this kind of thing is best left to the likes of Facebook and Instagram, but others feel it's a good way of making more of a human connection with people in your network. I'm in favour of the latter because all businesses are about people and anything that encourages greater empathy and understanding must be positive.
Another powerful tool that is increasingly being harnessed by firms is the idea of employee advocacy – which encourages people to share quality content on their own social media pages. Although it's a relatively new strategy, it's one that is gaining traction because it gets results. If you have team members who are active on social media and have a large following then getting them involved in promoting your brand helps you connect to a wider audience, and on LinkedIn that means you're reaching a business-focused audience.
There's also the question of authenticity. A post coming from the personal account of an employee is more likely to make a connection, and be trusted, than one from a firm's official account. Which is why more companies are utilising social media-savvy team members as a way of raising brand awareness, attracting new talent and boosting sales. And this can work both ways as it can build a person's professional network and make them feel an integral part of their business at the same time.
As you can see, LinkedIn is such an important platform when it comes to growing a brand. It's not only that it's the largest business-oriented networking website geared specifically towards professionals, but also the fact that it works – there's a reason so many hiring managers and recruiters use it.
By building your employer brand on LinkedIn you are boosting your business and tapping into the best talent. In other words, it's a win-win all round.