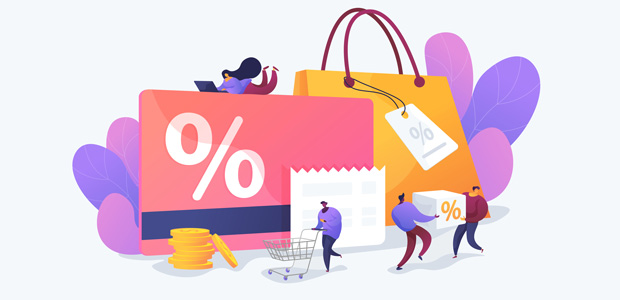 Why it's time to get serious about rewards
It's well known that loyalty schemes are a hugely successful marketing tactic in the UK with notable successful programmes such as Nectar, Tesco Clubcard and Morrisons having helped drive customers to businesses.  
It's not just businesses that do well in the UK consumers love them too, with 77% of brits being members of a loyalty programme, whilst seven in ten (72%) believe they are a good way to reward customers.
As a result of years of using beneficial loyalty schemes, today's consumers are savvy and expect companies to woo them with more sophisticated and targeted offers. This is leading to companies offering new formats of loyalty schemes, and a shift in the value that we place on them. In a sense they're becoming their own currency. 
If you think about it, loyalty points are a sought-after asset that consumers can exchange in return for goods and services and one that they are willing to shop around or stay loyal to a company in order to maximise its potential. That observation alone can make them feel like a currency. 
So what are the advantages of these programmes and how will they look like in the future? 
Rewards can help businesses regain ground 
Businesses and especially retailers have long used rewards to drive consumer behaviour. As the pandemic has reshaped so many aspects of lives, companies now need ways to adapt to changing consumer habits in this new world. 
Rewards offer an effective way to continue to do this as they can help support companies in different ways. 
For example, rewarding is a good tool to help entice people back into shops, restaurants and other hospitality businesses now that indoor mixing is permitted again. 
Advances in tech make rewarding easier
The inconvenience of using a single, physical card may also be a reason behind over 65s tending to use traditional loyalty programmes the most and 18-24 year olds the least. This shows the power of digitisation as many consumers are turning towards digital wallets as a way to access more services including their loyalty cards through the likes of Stocard.
This trend is certainly reflected in the stats as there has been a huge 83% increase in digital wallet use since the pandemic began as consumers everywhere turned to cashless payments options due to reduced risk of spreading Covid-19 and the ease and convenience of cashless options. 
Digital wallets make physical cards obsolete - one of the biggest gripes for us all is the need to remember them at all times. They solve this problem and allow users to have constant access to reward schemes, so it works better for the consumer. 
This makes the rewarding element also feel more like a currency when it's stored alongside other features such as pay. 
Rewarding offers great marketing ROI
For companies, acquiring new customers costs five times more than selling to existing ones, so encouraging more spending amongst existing customers makes more sense. 
In this way rewarding is a great tool to attract and retain customers and many brands are now tapping into this. That's why we now see a shift from the traditional loyalty schemes.
That said, many brands haven't changed their rewards programmes since they started and they're missing a huge opportunity. Most use the likes of air miles, money off coupons or rewards like 'get your tenth coffee free'. 
But the new school of reward schemes are taking hold in the market and reward schemes are no longer just offered by retailers, as the likes of banks are now heavily investing in better reward programmes, with cashback on purchases increasing in popularity.
Innovative rewards also now come in the form of shares and stocks, investments in nature (planted trees) or retirement provision.
What's more, loyalty reward schemes are now being used by b2b businesses, with the likes of IBM using the schemes to drive sales growth.
The use of gamification, e-learning and innovative incentives drove participants of the Know Your IBM loyalty scheme to sell over 10 times more IBM products and solutions compared with similar non-participants.
Ultimately, rewarding is evolving rapidly and traditional types of schemes are no longer enough to attract or keep customers. This means companies need to be able to adapt their loyalty schemes quickly to satisfy the expectations of modern consumers. 
The businesses that get the most value out of reward programmes will be those that adopt an agile approach and use data to offer customers well-targeted, more personalised rewards to customers.
In years to come it's likely that many of us will view rewards as currency in itself, investing time and effort into making sure it's working hard for us so we can reap the benefits.