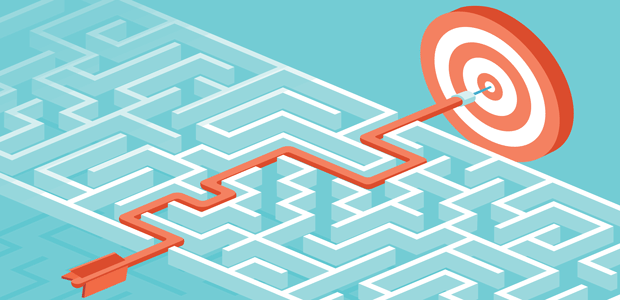 Why Having a Marketing Strategy is Important to All Startups
A marketing strategy is key to a successful company. Whether it's an established multinational, or a fledgling start up, an effective marketing plan is an essential road map for the business. A strategic plan helps to define marketing aims, keeps an eye on the final objective and defines each step that needs to be taken to reach the desired outcome.
Essential Planning
A marketing strategy helps as a tool to articulate strategic thinking. The why and wherefore behind both the marketing goal and the plan of how to achieve it. Whether you are delivering a service or selling a product, it is essential to have a marketing strategy in place first to ensure you are targeting the right people with information that will engage them.
Good marketing results do not just magically happen, they need to be planned and created so if you do not have a strategy in place now is the time to do it. The more thought and time put into a marketing strategy, the more you will gain from it, building opportunities and ultimately business.
It is important to remember that every marketing strategy should be fluid, if there is no room for manoeuvre it simply will not work.
So where do you begin? Every marketing strategy will be different as each company has their own distinct target. You need to create a plan that is unique to you, your customers and your product or service. A good start is to outline and identify the 7 Ps of marketing:
Product -

'Product' is all about crafting a sellable and durable product or service that meets a genuine need for your target market.

Place –

This includes promoting your product or service in the correct place to get it in front of those who need and want it. Key factors of 'Place' also include assessing quantity, storage, inventory and distribution.

Price -

Your product is only worth what a customer is prepared to pay for it. But that doesn't mean you have to be the cheapest on the market. Ensure your price positions you correctly within your marketplace. 

Promotion –

This is how you communicate what you do and what you're offering your customers. It includes sales promotion, PR, branding, direct marketing and communications.

Physical Evidence-

Providing physical evidence of your trustworthiness is important. Take time to consider the impression your business as a whole gives for example your premises, employees, packaging, online presence etc.

People -

Every single person from your business that comes into contact with a customer will leave an impression—you need to make sure it's a good one. Your staff will have a huge impact on customer satisfaction, and on their likelihood to recommend your company in the future.

Processes -

The delivery of your service is almost as important as the service itself, and is a big part of what the customer is paying for. Everything from the way you generate documents and your phone answering policies, to the way your product ends up in a customers' hands needs to be considered.
Once you have established the 7 Ps of your business it is time to start planning. A good marketing strategy will cover many different elements. You are looking to focus on two main goals, maintaining engagement among current customers and targeting your audience to gain new ones. All marketing strategies will circle back to the 7 Ps, so it is essential to spend time and thought on this before you do anything else.
Steps to a Marketing Strategy
Summary
This is exactly as it sounds. A concise outline of the business that relays your wider brand aims and goals. It should include your mission statement and a SWOT analysis looking at your business's strengths, weaknesses, opportunities and threats.
Strengths – What are the strong points of their business and their brand?
Weaknesses – What are their weaknesses? What are they doing that you don't like?
Opportunities – What are they missing? What things could you do that they aren't?
Threats – What are the threats to their business model? How could you avoid them?
It's recommended you do a SWOT analysis to get a clear view of the market and help you find your niche.
Target Customer
Knowing who your customer is is essential. Understanding your target market in as much detail as possible makes all the difference between reaching your business goals, building a community, and making your product stand out. It is important to identify everything you can from the overall market size ad demographics to the age and occupation of your customer.
By targeting relevant and receptive customers you are maximising your return on investment, brand awareness, presence in the marketplace, and competitive advantage.
Market Research
Market research is an important part of your marketing strategy. Whether you're launching a new brand, experiencing growth or developing your business offering, market research provides a clear picture of the marketplace you're in. It helps you generate leads, drive sales and communicate your key messages with your core customers. 
Market research is where you gather, collate and interpret information on the market that your product or services sit in. It's vital to help you solve marketing challenges and access marketing opportunities.
There are two main ways to gather information. Primary research is the first. This is where you gather qualitative data, for example, interviewing marketplace insiders and research institutes, accessing focus groups. You can also use surveys, polls and questionnaires, and off-page SEO, to form numerical data analysis.
Secondary research includes collating data that has already been compiled and organised. These typically include research studies, reports, articles, books, and statistical databases.
You are probably not the only one selling the same product or service so it is essential to know your competition. What makes you different, what do they do well, or badly, where do they stand in the market, what is their pricing structure? Are there gaps you can fill?
Equipped with the knowledge of who your competitors are will help to place you in front of your consumers and become a brand all your target customers want to engage with. 
"If you know the enemy and know yourself, you need not fear the result of a hundred battles." Sun Tzu
USP
What makes your business unique? Your unique selling point runs through every part of your brand and is at the very core of your business. It's your niche. Identify what your brand stands for, where you position yourself in the marketplace and why your customers should select you.
Creating a good USP will help you craft your marketing strategy effectively so that it appeals to your target market.
Position & Price
This should have been identified when you worked out your 7 Ps. Look at how you want your customers to perceive your products or services relative to similar brands and their products/services. Pricing and positioning need to align so ensure you get them correct.
Activity & Communication
What marketing channels are you going to use? There are so many options including print, direct mail, social media, commercials, digital ads, and press releases and articles. Use your market research and target customer identification to help to make this decision. Plan what activities you will do throughout the year within each channel and the timeline for doing those activities.
It is also important to include a budgeting plan here to ensure you stick to the plan and do not overspend. If you've already set your marketing goals then the most accurate way to calculate your marketing budget is to base it on these goals. 
Monitor Results
You have everything in place, you know your product or service inside and out, and also your competition. You have your budget, you understand where you are marketing and you know what message you want out there. This is all great, but every marketing strategy needs to be monitored. Check it is working to reach the goals you identified at the beginning? Does it need to be adapted or completely overhauled because of a change in your product, situation, or reaction from a competitor?
Always monitor your marketing strategy to ensure it is right.  If a strategy isn't working, you can see this earlier and redirect your energy and money into one that is more effective for you and your business, helping you achieve your goals faster.
Marketing strategies give you the opportunity to expand your business beyond what it is now, solidify your position in the marketplace, and grow your bottom line. If you are a start-up, a marketing strategy should be a top priority. It gives you focus, helps to delve into every area of your business and reach your objectives. Writing your goals into your marketing strategy is the most effective way to reach them successfully.
At Lion Spirit Media, we live and breathe marketing, and one of our favourite things to do is help business owners create marketing strategies. Our range of content marketing strategy packages means that a bespoke and comprehensive marketing strategy is in reach for every business. Just get in touch with the team at Lion Spirit Media today, and start the journey to discover your ROAR.