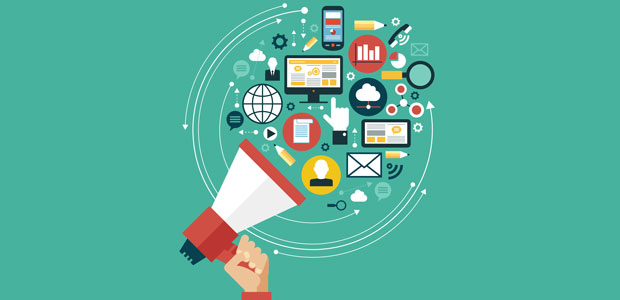 Why every founder and sole trader must now become a digital marketer
As the UK is now in its third national lockdown, consumers and businesses are turning once more to remotely delivered services and digital experiences to survive in the coming month. As the world adapted to the impact of COVID-19, 2020 saw a rapid increase in digitisation, including from age groups that traditionally had been slower to adapt.
Losing face to face contact has made digital marketing even more important to all businesses but especially SMEs looking to engage with customers. For many, this will now be the only way they can. At the same time, we are all overwhelmed with digital content, with each of us spending an average of six hours and 25 minutes on screens in 2020. So the key is in creating compelling content that works for your audience, rather than just adding to the noise.
For startups and SMEs digital marketing, done correctly, presents an opportunity to punch above your weight, reach new audiences without the constraint of physical barriers at significantly lower cost than traditional marketing methods. But the greatest challenge comes in competing with large and established brands, who will typically have teams of digital marketers creating content and targeted campaigns. To compete, startups should adopt their tactics, working smarter through using data insights and A.I to design content.
How digital marketing has changed
The introduction of the smartphone 15 years ago transformed the marketing industry. Previously, marketers relied on television, traditional print media and direct mail to reach consumers but now digital marketing overrides all of these, as businesses focus on attracting customers via email, content marketing, search platforms and social media. In recent years, these digital strategies have become even more sophisticated, with the rise of online influencers.
The pandemic has accelerated this shift as consumers spend more time online, and in particular, shopping. In 2020, 87% of UK households made online purchases according to Statista, the highest online purchase penetration rate in the country in the past 11 years.
The US is seeing a similar growth in online shopping as the number of online shoppers in the United States is estimated to reach 230.5 million by 2021 according to Statista. And in China, digital content has revolutionised online shopping, with live streaming, video and social networking creating a truly interactive experience that positions e-commerce as entertainment.
The importance of a focused digital marketing strategy for startups
Digital marketing has benefitted startups in particular, helping to level the playing field in a competitive marketplace. As online marketing rewards focused effort, rather than just those with larger budgets, small and mid-size businesses can compete effectively.
Data analytics enables founders and sole traders to segment markets and analyse the success of each campaign, learning and tweaking as they go. Research has shown that if you compare between traditional marketing and content marketing, it is seen that content marketing is a more affordable marketing strategy. According to a report by Demand Metric, content marketing efforts cost 62% less than traditional marketing efforts, and they generate 3x as many leads.
What great content looks like
Knowing what this content looks like is, however, very difficult. Trends (and search volumes) move very quickly, and simply repeating content that has worked well for you previously is no guarantee of success. You need to look at the wider market and metrics and see what's working across them for your product audience.
When assessing content key metrics to look for include: Content shares across social channels, engagement rates and sentiment.
How startups can start to implement better marketing content
So here are my five top tips to get started:
Identify your key audiences and which digital channels they use
Identifying your key target audiences will not only help to direct the subject and tone of your content but it will also help identify which channels are best suited to distribute your content. This will also help with putting spend behind content on these channels through paid promotions and maximising the effect of the content.
Take advantage of data tools to design your content campaigns
Using data tools can be a great way to find content, predict engaging content trends and develop a comprehensive digital marketing strategy. These tools help businesses to improve their engagement with consumers, predict trends, and present useful analytics information to create engaging content driving greater brand awareness and customer acquisition.
Create a calendar so you ensure a cadence of posts
As you grow you'll find yourself swimming in copy, imagery, and the research you are uncovering for the content. Creating a calendar and automating the process will help to plan future content and improve engagement with the content.
Schedule content to appear at peak times for your audience
Scheduling posts to appear at peak times for you audiences is a simple and effective way of making sure your desired audiences see your posts. Thinking about when they are likely to be on their phones and on specific channels will help to inform this.
Regularly review the analytics so you can see what is working well or not
It can be easy to forget about a post once it has gone live as you have plenty of other posts, blogs etc to be getting on with. However, digging into the data can help plan that future content for maximum impact.