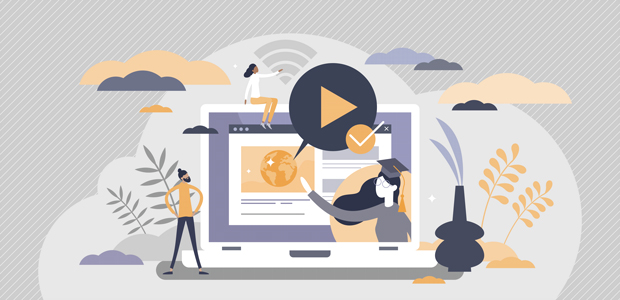 Why Edtech is Vital for Teaching Entrepreneurial Skills
The economy has shifted. More and more people are becoming business owners or self-employed, so why are so few entrepreneurial skills taught in schools? From a young age we should all be learning how to innovate, collaborate and communicate effectively so that we are better prepared for the world of work. Edtech is perfectly equipped do this effectively, as well as encourage lifelong learning so that as adults we can all upskill and reskill easily.
Times of crisis can also offer the greatest opportunities for growth. Just as the financial crisis in 2008 led to a spike in digital disruptors – with companies like Slack and Uber born out of this recession – we are on the verge of another pivotal moment in our economy. Edtech is one of the key technologies that will transform the business landscape in the next decade.
During the coronavirus crisis the education sector experienced widescale disruption. Schools, colleges, universities, and businesses have had to adapt and embrace digital learning. Education technology was thrust into the spotlight because of the pandemic and a boom has followed, with many startups in the industry enjoying exponential growth. The UK edtech sector grew by a massive 72% in 2020 and according to reports is expected to top £3.5bn this year.
Adult learning, through online courses, webinars and masterclasses, have also soared in popularity since 2020. In a trend driven by furlough schemes, job insecurity and redundancies, many have seized opportunities to diversify their skillset for employability, to start their own business, or reskill to pivot their existing business offering.
The education sector disruption should have come as no surprise. Both great business minds Seth Godin, author of Stop Stealing Dreams (What is School for?), and Salman Khan, author of The One World School House: Education Reimagined, both written in 2012, explore the need for an education revolution and utilisation of digital learning for greater engagement and we are seeing these predictions come to fruition now.
It stands to reason that our schools should not remain functioning in much the same format as they have for over a century. Practically every other aspect of our lives has been changed by technology, from dating and eating, to shopping and travel.   
The economy has transformed radically in the past decade alone. We are moving beyond the information society age into the imagination society, where there is a digital layer across almost every aspect of our lives. Which begs the question: does our traditional education system deliver the employment skills that are needed for today and in the future?
Plenty of the jobs we are preparing the young for today are likely to be non-existent in the near future. With the rise of artificial intelligence (AI) and other technologies that can replace a human workforce, the employment market will change, and people will have to adapt to be more entrepreneurial. This will be compounded by the effects of a possible recession as the country struggles to recover after the financial impact of the pandemic.
It is vital that students are taught the future competencies necessary for a vastly different world of work. The new, digital economy requires us all – business owners or not – to have entrepreneurial skills. Aside from practical business and technology skills, students should be learning to have social intelligence and be adaptable, innovative and collaborative, both in person and online. Edtech offers the tools to equip all students, young and old, with these necessary competencies for creating their own opportunities, exchanging knowledge and collaborating within the global digital economy.
Edtech platforms can use AI to personalise the user's educational journey, identifying knowledge gaps as well as offering extra learning opportunities based on interests. Using powerful algorithms, these app-based platforms can match courses with skillsets and actively learn from the performance and learning style of the user. This type of personalised learning is vital, not only for youngsters but also lifelong learners seeking to remain competitive in today's digital economy.
I've witnessed the upsurge in online learning first-hand with my edtech organisation tripling in size in the last year – in revenues, student enrolments and faculty. To date, Genius Group has attracted more than 1.8 million students globally who are seeking a primary, secondary, university or adult education curriculum to teach them entrepreneurial and investment skills. These skills are critical factors in a world which is needing to reinvent itself in the wake of the pandemic.
The edtech boom accelerated by the pandemic is just the beginning of a sea change in how we view education, work and business.