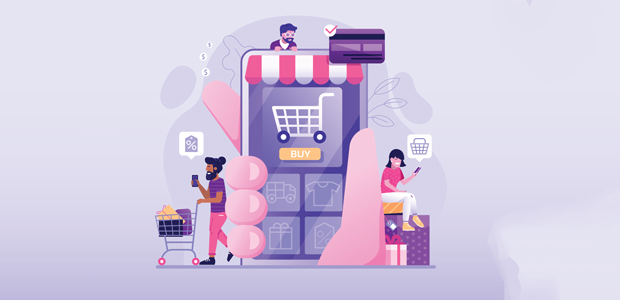 Why is e-commerce now more important than ever?
E-commerce is something many of us have experienced, but how popular is it, and should you be prioritising ecommerce when looking to sell to customers? 
Piperis Filippaios, MD at digitalbeans, a web development and digital marketing agency that specialises in SME growth, explores the value and importance of ecommerce for businesses in 2020 and gives guidance on improving online sales this Christmas. 
Changing Consumer Habits 
2020 has been a year of many significant events that have had an impact on how consumers will make decisions in the future. For many, the global pandemic (COVID-19) has imposed the most significant challenges and further shaped behaviour moving forward. 
Enduring two UK lockdowns, the public has had to make several changes to their lifestyle; having no other option to turn to online methods of shopping, exercising, and entertainment. A survey conducted by Deloitte shows that during the first lockdown: 40% of consumers did more online shopping, 14% had more remote (phone or video) appointments with health practitioners, and a third were streaming more films and/or TV series.
Last Year (2019) 57% of shopper-reported purchases were made online. Due to this year's shift in consumer behaviour, Google predicts these numbers to grow to over 70% for 2020. After the first lockdown, 58% of UK consumers say they're shopping online more than they did pre-COVID (Bazaarvoice) and this is translating into sales. KPMG saw online (non-food) sales increase by 42.4%, even after lockdown restrictions had eased. 
e-commerce - This Christmas (2020)
This has left brick and mortar businesses less popular, so much so that 61% of UK shoppers say that they will be shopping differently this Christmas (Google). Gone are the days of casual in-store browsing. Research carried out by eBay found that almost half (44%) of consumers plan to do more of their Christmas shopping online than they have done previously, with a third (33%) expecting to do all their Christmas shopping online this year. 
For retailers of all sizes, the message is clear, a good ecommerce site is essential. To help you to get the most out of your online store this Christmas, we talk you through how to capitalise on seasonal shopping trends. 
Gen X and Boomers - dominating mobile and e-commerce growth
Digital adoption has been growing YoY. COVID-19 has spurred this increase faster than expected. 72% of Gen X and 50% of Boomers say they're spending more time on mobile during the COVID-19 outbreak, increasing the number of online purchases made by this age group (GWI). 
Tip 1: 
Smooth, easy, and fast mobile experiences will win these markets over. A tool such as Mobile-Friendly Test will tell you if your site is mobile-friendly, and identify how to improve the experience. Page Speed Insights tests the speed of your site and offers a range of recommendations on how to improve this. 
Self-Gifting and Christmas Shopping - Positive Outlets In Difficult Times
In the 2008 recession sales for self-care & confectionery rose (Euromonitor International). Consumers sought small luxury items even in times of financial difficulty. While COVID-19 has a financial impact on many, consumers will still spend.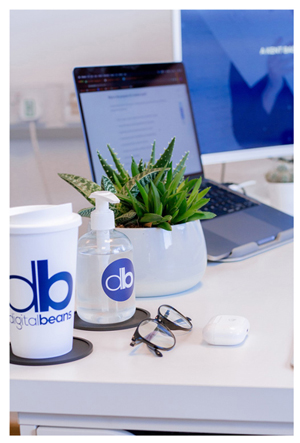 Tip 2:
Promote self-gifting; use "treat yourself" messages instead of "treat him/her" to drive purchases. Using plug-ins such as custom related feeds (found here for WordPress sites) to enhance personalisation, you can recommend appropriate products to the customer, increasing order value and improving experience. 
Imposed Disruption Fuels Receptiveness To New Products And Services
64% of Christmas shoppers across the globe say they research and try new products more during this time than any other period (Kantar). With the online market booming during this "golden retail quarter", it's the perfect opportunity to find new customers or help customers find you. 
Tip 3:
Target audiences that share similar qualities to your current customers i.e. lookalike audiences. You can use these on Facebook by setting up a pixel. Help shoppers open to trying new brands and products find you through targeted ads. Seek advice from digital marketing specialists to make the most for your campaign spend. 
The New Value Equation
Now more than ever, consumers care about the actions businesses take and shoppers are drawn to brands that support causes they care about. Some even consider corporate values as much as price and quality when weighing up a purchase decision. Facebook has defined this as the new value equation, which is: affordability, authenticity and action. In light of coronavirus, 65% of respondents will consider a brand's response to the pandemic when deciding who to purchase from in the future (Edelman). 
Tip 4:
Focus your campaigns to offer more than a great deal. Share values, speak to your audience and show that you care this Christmas.
Summary 
More Christmas shopping will take place online than ever before, making it time for all retailers to consider digital methods to reach customers. If you already have an online store, focus improvements on the mobile experience, speed and general usability, such as how smooth and easy the checkout process is. 
Without an ecommerce store, retailers of all sizes and across all sectors will miss out on sales. Cost should not be a barrier as a WordPress site with a Woocommerce plug-in can be built by experts for less than £1,000. Failure to invest means retailers are not only risking their profits this festive season and revenue opportunities during potential future lockdowns but also the viability of their business in the future.