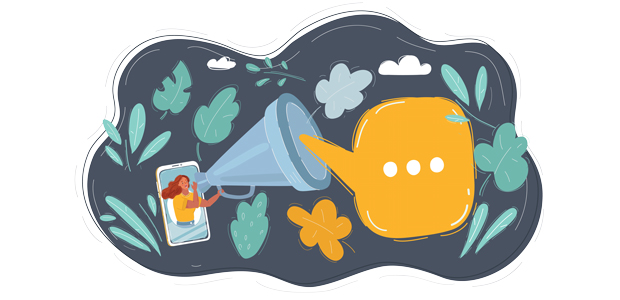 Why do tech startups botch their marketing?
The startup landscape is notoriously difficult to navigate. The numbers speak for themselves – 60% of startups will fail in the first three years of launching. Whether it's because their core proposition is unworkable and fails to fulfill a market need, or the fact they simply haven't built the right team, there are a variety of reasons that could lead to a company ultimately closing its doors.
The question immediately arises: what other factors are at play? A lack of financing is certainly a sticking point for a significant number of startups (29% will fail because they run out of cash), but how much can be put down to poor marketing strategies?
At first glance it might seem like a marginal factor, but make no mistake about it – over the years I have seen entrepreneurs blindsided by considerations that hindered, rather than encouraged, their success; from wanting to build too many features into a digital product, to focusing too much on making an immediate profit or living up to the stereotypical image of a startup founder.
In reality, above all else, a successful startup will prioritise identifying their core proposition and delivering a product that serves their customers. Entrepreneurs are better off spending their time and resources on nailing the basics, instead of wasting time on things that will come naturally when they do.
When it comes to promoting the product, what should startups do to ensure poor marketing does not lead to their downfall?
Marketing isn't a one-off
First of all, many founders make the mistake of seeing marketing (especially launch marketing) as a one-off engagement: a one-stop-shop campaign for boosting visibility and creating a loyal base of customers.
Marketing isn't a tap that you can simply switch on and off; it takes time and patience to oversee a strategy that will grow your presence and, more importantly, your reputation. While a well-planned marketing campaign might generate strong interest and boost sales in the short-term, this will quickly wear off if you don't maintain your efforts.
For instance, the leads that arise from a campaign might require nurturing before they turn into a sale. Having come across an interesting campaign, some prospects will take time to decide whether they want to put their hard-earned money towards the business. A sustainable marketing strategy requires testing, adaptation and commitment to create a positive brand profile that resonates with your audience. Don't blow your whole budget in one go, as this will preclude you from being able to test what works. And remember – it takes time to build up any sort of traction, so don't give up if you're not immediately seeing the results you hoped for.
Who are you targeting?
Knowing your target audience and how to get their attention is the hallmark of any successful marketing campaign. Yet while most startup founders will be knowledgeable in the actual development of their product or service, many will be less versed in how to actually promote the end result. Because of this, there is a tendency to make bold assumptions about what their audience wants.
I would encourage founders to resist the temptation to assume they already know how best to win the hearts and minds of their customers. Instead, they should be open to other opinions. For instance, conducting market research and seeking continuous feedback from users, customers, and the public along the journey will give founders a good idea of ways that they'll be able to convince their target audience of the merits of the business.
Beyond this, don't overlook the importance of making your earlier audiences feel like a part of the journey. If you are launching a new advertising campaign in the hopes of capturing the attention of new customers, give your loyal supporters an insight into such ventures. From a purely business perspective, this will help establish brand loyalty and organically turn your customers into ambassadors for your brand.
At the same time, while it's important to capture the market you know first - don't forget other demographics. To ensure that your marketing efforts chime with different audiences, be conscious of any lack of diversity within your own team.
At Studio Graphene, we recently conducted some research amongst UK tech businesses and found that 60% of employees believe there is a lack of diversity in the sector. The consequences leak into all of your efforts, including the strength of your marketing campaigns. Working with people from all walks of life will give you a much better understanding of what different audiences will want from your product, and which messages truly resonate.
Pick the right platforms
Your marketing process shouldn't just address who you're targeting, but also how you're targeting them. And there are key technical mistakes that tech startups make when approaching digital campaigns.
Once you have a good grasp of your target audience (and the previous points should help with this!), the next step is to locate where they can be found. Is this on social media platforms (if so, which ones?), through their email, or would a needs-based Google Ads campaign deliver the best results? Knowing which channel is best suited to both your startup proposition and the audience you are trying to reach is vital.
Many founders make the mistake of thinking that popular social media channels like Instagram are the holy grail. The reality is, that although undoubtedly alluring, Instagram won't work for everyone - particularly if you're a startup working within the confines of a tight budget. This is why knowing both your product and audience is key; if you sell software, how many people do you realistically think will follow your Instagram account?
For startups especially, it's much better to show traction on one channel, albeit a smaller one, than throw money needlessly at channels that aren't right for you. Rather than wasting your budget on curating content for a social media account that no one will engage with, you might be better served by Paid Search campaigns which could help you reach new audiences and convert leads into customers.
Measure the right metrics
Each startup will naturally measure the success of their marketing efforts in different ways. Some, for instance, will focus on the metrics - and while there might be a good reason for this, I would generally urge founders not to get sucked in by vanity metrics like social media followers or 'likes'.
Unless your end goal is to secure brand partnerships after having acquired a certain number of followers, more followers and likes won't necessarily affect your bottom line. Instead, followers that don't engage with your business become hallmarks of hollow success. If no one's converting, does it really matter how many you have?
Others will instead keep a keen eye on the ROI, and some will simply take comfort in positive feedback. Whatever is most important to you, be sure not to overlook some of the steps listed above when getting your own marketing efforts off the ground. And if you don't know where to start, always look to marketing professionals for advice and help!