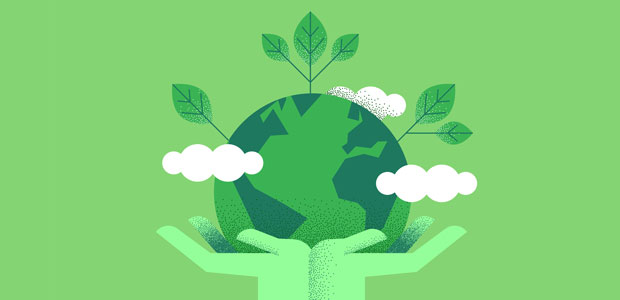 Why diversity is central to the green movement
Rosa von Krogh is Head of Insights and Innovation at the North Alliance, one of the largest companies in Scandinavia marrying design, media and e-commerce. She is speaking at the global SHE Conference, alongside guests like Hillary Clinton, Norwegian PM, Erna Solberg and Icelandic PM Katrin Jakobsdottir, from 5-19th March 2021.
Even now, ten years after starting my career in design, my Mom tells me not to introduce myself as a designer, as people might think I was shallow or focused only on aesthetics. But design is so much more than making things look good, it's all about understanding people's needs, wants and hopes. To do that we need diversity - a variety of opinions - with the aim of creating products and services that can make all our lives a little better. 
Design, however, is not all noble: by having focused mainly on solving the needs of humans we've been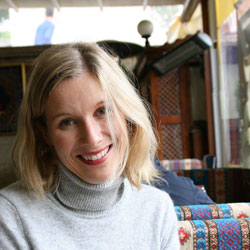 contributing to increased consumption, energy use and waste, and with that a climate crisis. In my twenties, my design-obsession made me a shoe addict. Fashion is the third most polluting industry on the planet yet I probably had more than a 100 pairs of shoes - many of them white sneakers that pretty much looked the same.
And this is very human, according to climate psychologists. Because the human brain has developed very little since our days as hunters and gatherers, we find it difficult to improve our actions when the consequences are far away in time and place. Meaning that, back then, I didn't see the impact of my shoe addiction on the planet or people on the other side of the world.
Design and innovation are key to changing how we use the planet, but we can only have an impact if we have a wide variety of viewpoints. If all executives look the same and live the same we have echo chambers - nothing new would come out, and the solutions created would only cater to those with similar profiles as the board members.
'We need voices of every colour to help us go green'
Diversity of opinion is essential for innovation. In a study of 4,277 companies in Spain, authors analysed levels of gender diversity and found that companies with more women were more likely to introduce radical new innovations into the market over a two-year period. 
Diversity is also good for the bottom line. A 2015 McKinsey report on 366 public companies found those in the top quartile for ethnic and racial diversity in management were 35% more likely to have financial returns above their industry mean, and those in the top quartile for gender diversity were 15% more likely to have returns above average. In other words, diversity is good for profitable innovation.
The radical new innovations that will save the planet are already beginning to happen. For fellow shoe addicts like me, what about Fjong - Europe's largest digital wardrobe, a rental platform for clothing? They were are founded by women and have managed to land 16 million NOK in research funding, and landed 149 female investors, which is probably a record for crowdsourcing and female investments in Norway. They succeed precisely because they use their understanding of the target group, sustainably conscious women, their business savviness, and their tech knowledge to create a service platform that is good for people and planet - and hopefully, with time, for profit as well (it's been a tough year due to Covid, and everyone being at home offices, looking like slobs, and not attending events). 
'Diversity is the shoe that fits'
Also, there's the running shoe Cyclon. These are shoes made of castor beans that you subscribe to, use, and when they're worn out, you return them and get a new pair straight to your doorstep, while your old pair is recycled. Cyclon shows us the power of circularity in combination with an effortless, digital subscription that makes it super easy to replace your regular running shoes. This example shows us design and diversity's role in enabling sustainable habits. Through different lenses, perspectives and backgrounds designers can put themselves in the shoes of a myriad of different users and help them create effortless habits that are climate positive.
Elsewhere, Winnow has helped thousands of chefs worldwide cut their food waste in half, saving both time and money. It works like this: you put an intelligent camera on top of where food is thrown away, which scans and identifies what kind of food it is and puts a price on it. The chef receives a summarised overview, so he or she knows what to buy and make less of in the future. In a world where one third of the food we produce goes to waste, and where many still go hungry, this example thoroughly impresses me. One IKEA store in the Netherland, for instance, has reduced food waste by 40 per cent using Winnow, saving more than 100,000 euros annually. 
All of these inventions illustrate the importance of considering all those affected by our solutions, such as the end users, employees, future generations and the planet, in which we all depend. Both diversity and design help us get a holistic understanding of and empathy for all living things. 
That's where the magic happens - for people, planet and profit - which is why we always work in diverse, interdisciplinary teams at NoA, blending technologists, designers and business developers on each project.
We need people of different genders, races, nationalities, education, backgrounds to team up when designing. Only then will they represent the totality of living things they're designing for and create less waste, and truly innovative, sustainable products and services that are good for people, planet and profit. 
To go green we need every colour working together. To save the planet, we need everyone on board. Business and design simply must reflect that in order to make positive progress.