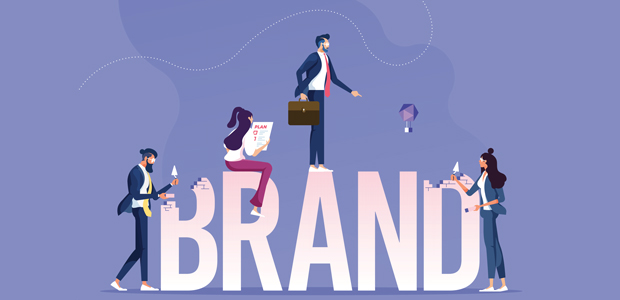 Why choose to build a brand in a growing market?
Emerging and fast-growing markets offer the biggest opportunities to build and grow a brand. If you can start at the point of early adoption and gain enough traction, your brand could become a leader as the market becomes established. Identifying the right market is about understanding cultural trends and then positioning your brand as the solution to shifts in consumer behaviour and growing demands such as meat and dairy reduction or a move towards a more natural, skin-first makeup routine. With the right timing, you can hit a perfect intersection like the widespread adoption of craft beer coinciding with the cultural shift towards independent brands. 
How do you identify the right market to disrupt?
A great place to start is looking for the markets that have become stale and inwardly focussed - the categories with long-established status quos within unchallenged frameworks. A market dominated by huge global players who neglect to ask whether their products are as convenient, relevant and aligned to the consumers' needs, may well be primed for disruption. The growth of D2C sales and marketing has allowed simple ideas to drive massive change. Why should you go and shop for a mattress when you can have one delivered to your door with a 100-night trial? It seems so obvious now, but it wasn't considered by the dominant mattress brands of yesteryear because they were happy with the status quo.
What two/three aspects should you keep front of mind for an emerging brand?
Can you tap into a mass-niche opportunity to create a brand that really resonates? Defining your point of entry and then strategising to own it is crucial.

Does it have a clear point of difference that people are going to love? Creating an emerging brand is an opportunity to do something different and answer questions that the existing players aren't  asking.

Can it work direct-to-consumer? Creating and owning the brand touch points and experience all along the way gives you ultimate control of your brand.
What makes a real disruptor/how do you build a disruptive brand?
If you create a brand that some people absolutely love, they will become your ambassadors and ultimately do a lot of the work for you. But if you try to please everyone, you'll create a Ford Mondeo...
Hiut denim does one thing well: they make great jeans. The founder, David Hieatt, moved to a town in Wales where a denim factory that employed 10% of the town had closed. Hieatt interviewed only the people who had worked 10,000 hours or more making jeans - some of whom are now the grand masters of Hiut. The brand has a great story and a great product. I have six pairs of jeans, all Hiut, and I'd recommend them to anyone.
What do startups often get wrong and what should they avoid?
I see a lot of startups focus on raising capital rather than investing their efforts in creating the right product, brand and market fit. If you don't get that right and prove the model, you'll burn through whatever you've raised without seeing a return. I bootstrapped my health and beauty business for the first three years (with just £100k investment) and proved the concept through listings in Boots nationwide, Selfridges and Urban Outfitters globally. We knew we had the right brand with consumer and market fit. We then found a US-based D2C partner to scale the business, and finally raised capital to fund the growth. At the point of our first raise, the business was already valued at £3million so we didn't give away much equity and all of our investors added strategic clout.
At what point can you tell you're on to a good thing?
When you get the direct customer feedback and social proof. With our tattoo skincare brand, Stories & Ink, we did a trade show and someone from Boots came to the stand to tell us that since stocking our product in their store, they didn't have to cover their arm tattoos with long sleeves. We created a range of long term skincare for tattooed skin to give an audience a brand they could own. We didn't realise we'd be helping them become more accepted in the workplace, so from that point, helping everyone to feel comfortable in their own skin became our mission.
How do you balance aiming for standout/cut through while keeping relevant to the market?
You don't need to reinvent the wheel to give people what they didn't know they wanted. Often, less is more. Think of Dollar Shave club, the D2C razor brand that sold perfectly good razors and blades by subscription for a dollar month. Instead of doing more than the competitive set, they chose to do less. With less blades, gimmicks and advertising spend they were able to create a more affordable, no-brainer service that went on to sell to Unilever for $1bn.
What was the greatest obstacle and how did you overcome it?
Obstacles have a habit of appearing at every turn. But keep your eye on the target and you'll work through the problems. Having a creative team alongside you for the journey is always a good idea. As creatives, it's what we're wired to do. When I founded Robot Food we had little experience and a lot to prove, but we've treated every obstacle as an opportunity and a stepping stone, and 11 years later we're working on some of the best brands globally, but more importantly we're working on a level with our clients and our input is really valued.
What can startups learn from the established players in a category?
Established category players can teach you what to avoid. As market leaders (and often complacent ones) they probably won't see you coming until you're head-to-head. In some cases start-ups can even position themselves as the antidote or the David to the Goliath, like Karma Cola has to Coke-a-Cola. The more Coke spends on advertising, the more impact Karma Cola's 'Drink No Evil' strapline has.
What is the best one piece of advice you could give to growing a brand?
Invest in great brand design of course! When you find the right people, get them involved, back them 100% and see what they're capable of. You can't do it all on your own.