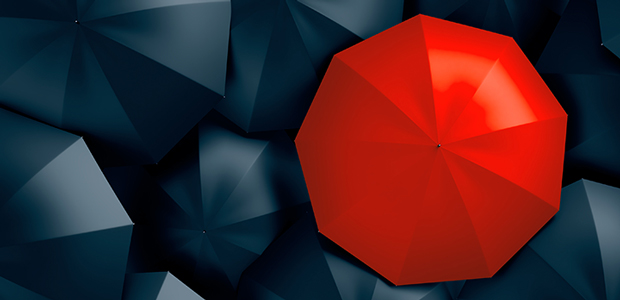 Why brand strategy is a must-have for every small business
The day has arrived...your new freshly baked web designs, hot from the design oven are about to go live. You've briefed the designer thoroughly to make sure your new look matches the moodboard. The excitement is palpable and the expectations are high.
The site looks impressive and you're feeling certain that potential customers will be bowled over and the leads will come rolling in. 
However...it soon becomes clear that the leads are resembling more of an intermittent tap drip than the flowing stream you expected. 
Why isn't my beautiful looking website having the desired effect on customers? You ask yourself.
The truth is, your fresh new look might be solely based on trend, rather than a professionally formulated branding strategy. Creating a brand is a comprehensive process that's a balance of appealing to the heart and the mind through strategy and aesthetics. You skipped on the substance part and headed straight for the style.
Designing is an investment when created with strategic insights, this is what is known as branding. On it's own it is just a superficial makeover which could end up being a cost.
Consider this: if your design isn't working for your business, perhaps it's not appropriate for your target market. How much analysis has gone into them? Does the design make your business stand out next to your competitors? Does it communicate your message clearly?
If not, this is where your brand has stumbled. It's not short on good looks, but it's lacking in strategically targeting your desired target market. 
What is established in your branding (strategic design) trickles down into your marketing and sales strategy. This will impact your lead generation and thus your revenue.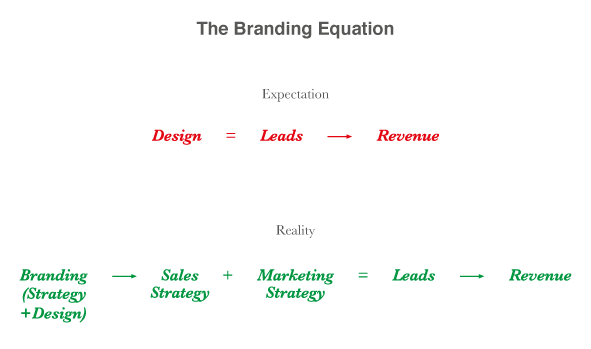 THE POWER OF BRANDING
Branding is as crucial for small businesses as it is for the Apples and Virgins of the commercial world. Solid brand strategy not only informs the design of your brand, but it directs your marketing as a whole. 
While most small business owners understand that branding is important, it can be commonly misunderstood. In fact, the purpose of branding is simple: branding is a way of defining your business to yourself, your team and your external audiences. 
A successful brand emotionally connects with its customers because they share the same values and beliefs, in much the same way as successful human relationships transpire. 
The end result is customer loyalty, which can bring many benefits along with it, including higher sales, advocacy and the opportunity to protect your price when competitors are lowering theirs and the market is tough.
Check out this LinkedIn article The Top 7 Characteristics of Successful Brands for more on the magic of branding. 
THE BRANDING PROCESS
The intensive process of brand strategy breaks down your brand to its core, delving into components such as purpose, promise, values and voice.
It can be a painful process to rebrand a company who have already firmly established themselves incorrectly to their customers. If a company has gone full force with incorrect branding armed with a terrible name choice, discordant tone of voice and messaging that's not directly addressing their customers' problems, it can be tricky to turn it around...although it can certainly be done.
We believe that branding is only ever done once and is steered thereafter, so the brand can comfortably evolve as and when it needs to. So don't fear if you're experiencing brand problems, simply wipe the slate clean and start from scratch with a brand strategy that covers all bases.
What you should have at the end of your branding process is a clarifying road map that defines your brand and steers it for every decision thereafter, whether it be anything from marketing and design, right through to internal behaviours and cultures.
Every decision should be based on: is this in line with our brand?
If the answer is no, then it's the wrong decision.
And if that sounds harsh, there's a good reason for the certainty of that statement. Your branding strategy will delve deep into your business and analyse the most powerful and effective way to position you in the market. If you deviate from this, it's probably not an effective decision.
Let's take a look at what's involved in our strategy process at Muneebah Creative:
CUSTOMER SEGMENTATION
A successful brand will fill a need for customers. It will solve a problem and positively add to their life, in some way.
But your potential customers are probably a diverse bunch. And your product or solution may address different needs in different customers. That's why you need to begin your branding strategy with customer segmentation.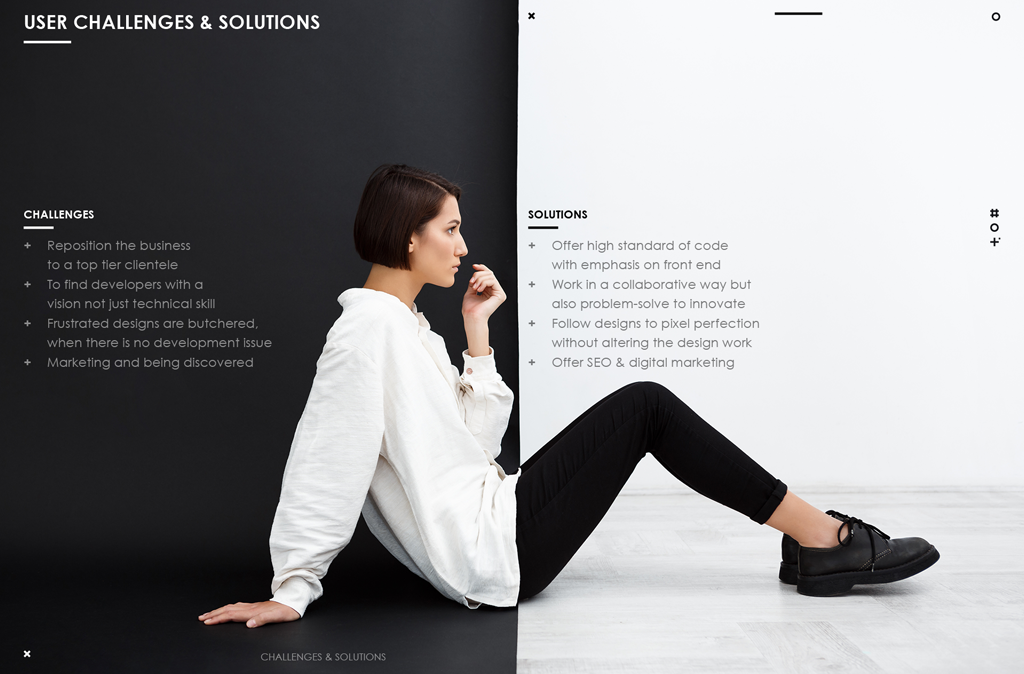 Segmentation is a powerful tool for discovering customer needs and the potential for growth. It involves examining behaviours, motivations, desires and frustrations of specific customer groups, so unfulfilled needs can be identified and turned into a competitive advantage.
USER PROFILING & JOURNEY
Think about this: could you buy your customer the perfect present? If not, you don't really know them!
That's why this second step is so crucial before you start communicating your brand to the world. And actually, it's arguably the most important step you can take, as it builds on your findings from customer segmentation to drill down into how to effectively talk to them.
The process involves creating user profiles based on your target markets, then mapping out varying scenarios in how those profiles may interact with a brand. The upshot of this process is that you're making customer definitions based on knowledge, not guess work, which is a mistake many brands make.
BRAND ATTRIBUTES
Brand attributes are the characteristics that describe its personality, functionality and physical traits through imagery, language and actions. Ultimately, they are what helps us to identify with a brand and relate to it. 
This part of strategy looks at the company culture, your brand voice and feelings (including your own and how you, as a brand, want your audience to feel). 
A great way to start is to think about your brand as a person, that you need to get to know inside out. 
You'll need to consider your USPs: what makes you special and unique? What is it about your brand that stands out from others? 
POSITIONING STATEMENT
Positioning is the stage of the brand strategy where all the preliminary hard work begins to take shape. Positioning defines what a brand is, its benefits, its competitive advantages and most importantly, what it all means to the target market.
Your brand position hones and establishes the emotional connection with your customers and how your brand will ultimately be perceived to the big wide world.
GOAL PRIORITISATION
Now is the time to pull together an actionable marketing to-do list, with all your goals listed, prioritised and cross referenced with priority and budget. This will create order in your branding findings and start formulating your strategy.
Depending on your needs as a business you may find that your strategy needs to include extra components to cover all bases
STYLESCAPES

Stylescapes is our process of presenting our clients with a 'landscape of possible styles'. This is where we translate our written brand strategy into the design that's going to emulate the essence of your brand. 
Our approach is to create three possible design routes, which consist of a system of design elements. These are essentially a design recipe of colours, fonts, photography and illustration styles that bridge strategy with logo and brand identity.
This design work will set the tone of your brand and can create a powerful emotional connection with the consumer, so it's important to get this spot on.
NAMING & MESSAGING
How are you going to speak to your customers? What language is used and in what tone of voice? Language defines a brand as much as the aesthetics, and is the catalyst for creating that all-important emotional connection with your customers. We can work with you to develop the perfect verbal identity, from naming your company to articulating your brand promise, your strategically-created personality will shine through and cement your brand.
Following the above strategic process to a T makes sure that your road map is solidified and that your brand will not 'slide around'. It has a clearly defined set of rules to follow that make sure that it stays true to its essence and encourage trust.
As brand guru, Seth Godin, puts it: "When you have a choice in what to buy, you will first and foremost (and second and third in fact) base your choice on a simple question, 'who do I trust to keep the promise that the marketers are making?' The fact is, people will soon forget if they overpaid for something. They will probably never (ever!) forget if you violated their trust."
Strategy plays a crucial role in developing brand identities and should be the basis for a designer's interpretation of a brand. And this certainly is our process at Muneebah Creative. It helps us ensure our clients visual communications will be effective and relatable, achieving the all-important emotional connection with customers that all businesses strive for. You can see the application of this process for the project we did for #0F Development.
Remember, it's never too late to turn your brand around. Bump up brand strategy to the top of your to-do list and you'll see a huge shift in leads and customer engagement. 
Let's put it this way, you have a brand whether you like it or not, so why not take control and make it an effective and positive one that propels your business towards success?