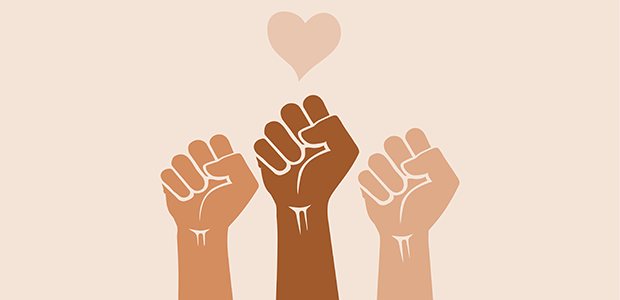 Why black representation matters
Take the time to do some research, and you can quickly find the names of 50 leading UK-based black tech entrepreneurs, all highly respected and the powerhouses behind successful businesses.
No doubt, they all make significant contributions to the £25 billion generated into the UK economy every year by small entrepreneur business owners from ethnic minority backgrounds.
However, those figures could be even more impressive if the Black community could increase its presence in the tech sector. Sadly, it is a fact of life that those from ethnic minority backgrounds face challenges that other entrepreneurs do not encounter, such as disproportionately greater difficulty in accessing finance and a lack of mainstream support.
That is why Ashleigh Ainsley, one of the Top 50 black tech entrepreneurs and co-founder of London-based Colorintech, has become a driving force in the movement to increase the number of ethnic minorities entering the UK tech workforce. His overriding passion has driven a professional mission for him to make London the most inclusive tech hub in the world.
"By building programs that create access to some of the world's most innovative companies for ethnic minorities, we believe we can create a more inclusive tech industry that will ultimately result in wealth creation and close opportunity gaps. It is vital that we continue to work with corporate partners to co-develop leadership and development programs for their workforce to drive inclusion as part of that process," said Ainsley.
He added, "Increasing Black representation in the tech sector will have benefits beyond wages. It will improve the lives of those who are marginalized and undervalued in the workplace. But beyond that, we are at the precipice of the next industrial revolution, and it would be a huge oversight if we systematically ignored the contributions diverse professionals have to make in shaping that future."
Alarmingly, while the data is scarce, Black people are estimated to make up just three percent of the UK tech workforce, despite the majority of tech roles being in London, where they make up 14% of the population. Data suggests that the problem is not the qualification or merit of applicants but rather a lack of opportunity, a dearth of contacts, and often an unwillingness from those in positions of power to deliver meaningful initiatives to improve workforce diversity.
"Underlying issues, such as discrimination, are deep-rooted and will take time and effort to change. But there are many who believe that the time for excuses justifying the lack of Black representation in the UK tech ecosystem is over," said Mr. Ainsley. "Our own Barriers research suggests that 60 percent of Black professionals have experienced significant obstacles and barriers to entering the sector."
Ainsley added, "In today's multicultural society, there is simply no reason why ethnic minorities should still face discrimination and microaggressions in the workplace."
Since Colorintech's inception five years ago, it has helped a community of 30,000 and seen 5,000 tech professionals through its programs. Black tech talent does exist, but if the UK is going to truly thrive in an increasingly competitive global economy, it cannot ignore the inequity exacerbating skill shortages in the sector that result from excluding black professionals.
"It is more than just a question of race and diversity. If companies are to grow and prosper, then Black representation in the tech sector must be given the opportunity to thrive and develop," said Mr. Ainsley. "Our mission is to empower and inspire, to show the world that Black excellence in entrepreneurship and professional careers is not just a pipe dream or confined to a few 'success stories.' Given the opportunity, Black Tech Talent will become an even more significant contributor to the UK tech landscape."