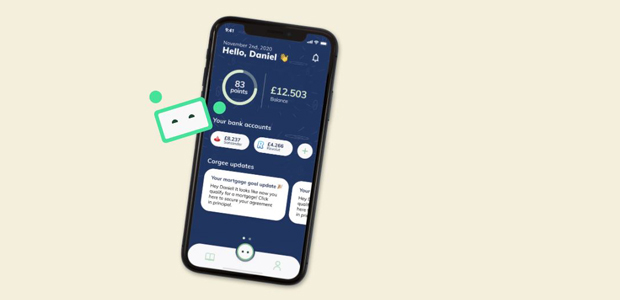 Who is Corgee and what do they do?
Corgee is a free personal finance management app for independent workers. Think about us as a buddy and financial adviser to those that have unstable income and are looking for more financial security. We use Machine Learning to provide each user with personalised support in following their income goals, understanding how to better manage their finances, and securing gig work. We got the chance to speak to Dmitrijs Vitjazevs, Founder & CEO to find out more...
Can you tell me about your background?
It's a very working-class family background - my mum is a nurse and dad has been juggling all sorts of jobs for many years back in Latvia. By accident, I got an opportunity to do my law degree in the UK, which then led me to one of the major law firms in the City, then to a fintech VC fund in China and then to angel investment network back in London. So you could say that my professional background was originally legal, which then transformed into something between fintech and building new things. 
Where did the idea come from?
Mostly from personal experience. Working as a contractor you can really see that financial services are broken. They were made for people who receive a stable paycheck month to month whereas now 26% of the UK workforce have a fluctuating income working as freelancers, Uber drivers or SME owners. This leads to high levels of anxiety and financial exclusion among those that work for themselves.
Tell me about the technology involved?
We use a combination of Open Banking and Machine Learning to provide personalised and actionable insights. 
How many on your team and how did you build and grow it?
It is a seven people team with a passion for financial inclusion and very diverse backgrounds - ranging from c-levels at unicorns to visual artists. Most of us are either friends or former colleagues who share the same vision and have accumulated experience in the industry. 
Do you have any competitors, if so, how do you differentiate yourselves?
There are several companies doing a great job by tackling financial and social problems that independent workers face from a few different angles - some provide income promise other portable benefits. We are the only personal finance management tool on the market that positions itself as an adviser to independent workers. 
What funding process have you gone through?
Now we are going through our first round of funding, so details will follow.
What challenges have you faced, and how have you overcome them?
It's more like what challenges we haven't faced yet. Building a startup is like building a house made of matches - every now and then something catches fire. If it doesn't then you are probably stagnating. To overcome this you need to remain unbiased and be able to adapt when you see that things are not going your way. Then you will be fine.
How is your business profitable?
Not yet, Corgee has only begun and is focused on growth.
What's next for you guys? What is your strategy for growth?
We are currently developing a beta-version which we will release to a limited number of users early next year. You can sign up on our website to be one of the first people to try Corgee.
How are you publicising the company?
We have an amazing Head of Marketing, Amir Gharzeddine, who takes care of this side of things.