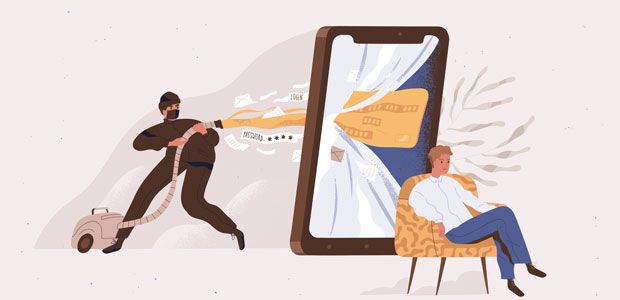 Which areas of the UK are most at risk of a data breach?
A new interactive map reveals the percentage in which cyber crime is increasing in your area - an issue more important now than ever before with the world working from home and security flaws potentially being opened.
The cyber crime industry is worth over $1.5trn with a scary 85% of organisations reporting phishing and social engineering attacks every year.
From fake emails to bank fraud, cyber crime is growing both in intelligence and quantity of crimes. 
With the world now working from home, many businesses and employees maybe more at risk of cyber crime.
A new interactive map by Fasthosts.co.uk has revealed the areas of the UK which fall victim to cyber crime the most often, along with the percentage increase over the last three years. 
Cambridgeshire revealed as the data breach capital of England
Located to the East of England, Cambridgeshire proudly boasts a wealth of history and iconic countryside views. What it may be less proud of however, is that fact that it gained top spot as the cyber crime capital of England, with cyber crime increasing by 49% over the last three years. 
Coming second in the unfortunate rankings is North Wales, seeing a 47% increase over the last three years. 
The top 20 areas for cyber crime can be seen below: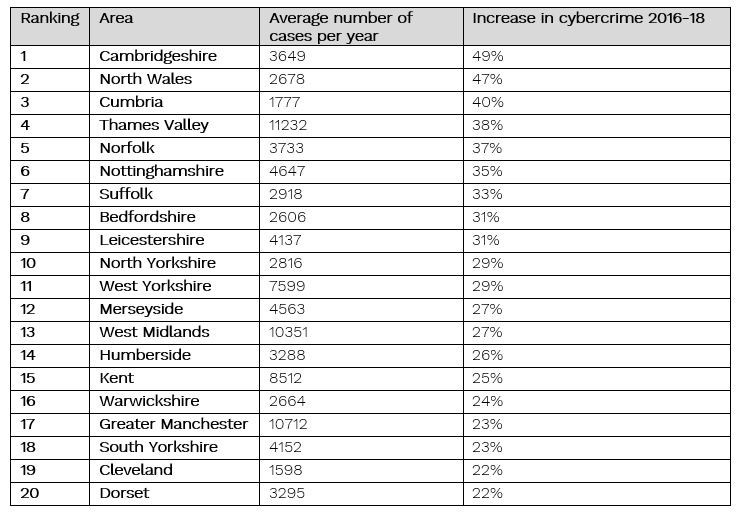 The full report can be seen here.