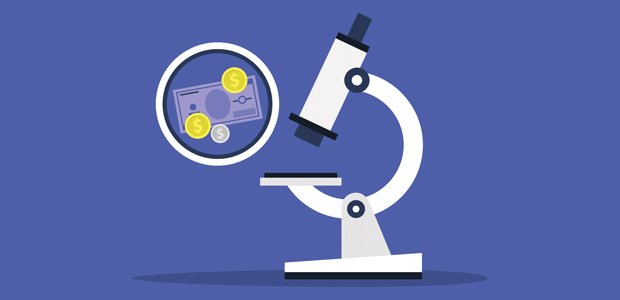 Where's the money gone?
Recently I connected with a non-profit civic engagement company called New Union to create a 'tactical urbanism toolkit.' Its aim is to bridge the gaps between governments and their citizens, starting conversations, and ultimately teaching communities that they can and should enact change within their communities – often for little or no cost.
That last point is crucial, because if money was tight before COVID-19, then heaven knows the belt has tightened further. Councils are fearful that they'll go bankrupt, due to the pandemic, with nearly 150 authorities across the U.K. forecasting a combined budget shortfall of at least £3.2bn. This is undoubtedly going to have an impact on mental health, amongst other things, and the toolkit is aimed at finding success and positive change in places that people might not realise are possible.
From people clapping every week for NHS and essential workers, to the painted rainbows that currently adorn almost every U.K. street, people have found ways to connect and brighten their spaces for free. Whilst money can without a doubt facilitate change, it is community that enacts it.
This made me think about my journey with my men's mental health magazine MAN_AGE, and the many ways that it has been successful in a non-financial way. The point of this article, in a nutshell, is that in order to feel good about our start-ups – to feel like we're making a difference, or simply even progress – we should find ways other than the bank balance to recognise or generate success.
That first success moment
That initial moment you discover your idea – that eureka! moment – truly is the first success. There are fewer greater feelings than the feeling that there's everything to play for; that 'It's all up from here.' At that stage, hopefully, it was about making a positive change. You began conversations.
So, when was the last time that you had a talk about your start-up that wasn't about money? When we first have our ideas, we are excited to tell everyone, and the conversations were about how great the idea is; how it's needed, and how we have come up with a solution to a problem. It's important not to lose that initial spark as you wade deeper into the throes of your business.
From angel investors to companies with investment capital, they want to hear about the idea, the many things it can achieve, and most importantly, you. Yeah, sure, as things progress into a more serious realm there will be conversations about finance, sustainability, and ROI, but approaching conversations this way will likely turn people off. Considering the newly limited finances experienced by even the largest of companies and government bodies, what investors want to know is other ways that you and your idea will be a success.
Lateral thinking
Through connecting with people through social media (from creative-focused platforms such as The Dots, through to more formal ones such as LinkedIn), I have opened many doors for both myself and MAN_AGE. I've gone on to work with Aston Villa FC, gathered articles from NHS professionals, and met people with exciting mental health companies who are more than happy to talk about their approaches, the industry and 'best practice.'
In hindsight, these connections have been more valuable, and in many ways that weren't evident at the time. I know through building these connections that I have had a positive impact on others, too. Now, I have people contacting me because my business and I were recommended to them – perhaps the most powerful resource any budding entrepreneur can possess.
Connecting
There is another benefit from all this, of course, and that is connecting itself. Often, as entrepreneurs we are confined to a small room (possibly the same one we sleep in!), and this will have been exacerbated by the recent lockdown and shielding measures. The same four walls, the lack of a place to meet and socialise with others, and the endless worry brought about by a news cycle dominated with uncertainty can and will have played havoc with the nation's (and your) mental health.
Connecting with other likeminded entrepreneurs will not only get you and your message out there but will provide an hour a day to speak with a real human being. We are social creatures and need to be able to trust and enjoy one another's company, and the pleasure of a chat will do more to dispel feelings of isolation than any online 'Top Ten Tips!' will ever achieve.
Acclaimed doctor and psychotherapist Dr Van der Kolk said: "Being able to feel safe with other people is probably the single most important aspect of mental health; safe connections are fundamental to meaningful and satisfying lives", and I think deep down we all know this is true.
No one is an island
So, search your social media for key hashtags and find likeminded entrepreneurs, businesspeople and even just people interested in the field you work in. Reach out to them and ask for a quick phone call. Ask them questions about their interests or their business, and you may be surprised how easily the conversation flows – people love talking about their work!
Most importantly, hearing each other's successes and plans is inspiring, and you'll begin to inherently want each other to succeed. You will both think of ways or other people to connect with that could help towards that. It's how humans work.
What's more, your mental health will improve, you will broaden your network, and in this unprecedented and difficult time, you will remember the 'why' behind your business.