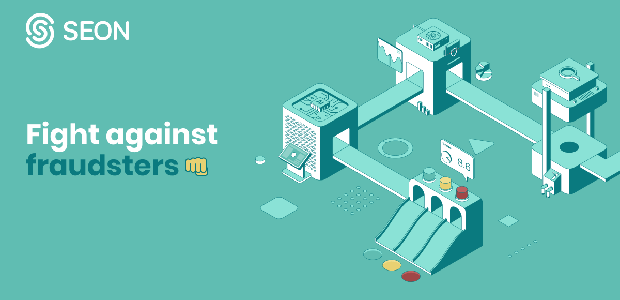 Where are they now? SEON
We caught up with SEON's CMO, Matt Davies, to see how the last twelve months have been for him and the company.
Initially founded in Budapest, Hungary, SEON is fraud prevention AI tool, giving customers a 360 degree view of their software at all times while simultaneously increasing conversion rates. Whether you're a big company or just starting out, SEON will help create a safer environment for your online business.
Tell us about winning the hustle awards, and what impact it had?
It's always great to win an award, but to get one with as much industry prestige as the Hustle Awards is really special. Unfortunately, I didn't get to attend on the night, but my colleagues who did told me it was a fantastic occasion. It was amazing to see Bence and Tamas being recognised for all their hard work over the years and to read the kind words of the judging panel, who were very complimentary about the platform we've built at SEON.
At what stage were you at when you first spoke to Startups Magazine and how far have you come since then?
It probably wasn't long after our Series A funding round that we spoke to Startups Magazine for the first time. That feels like ages ago but in reality it's only been a few years, such has been the speed of our growth in the intervening period. Since then, we've completed a record-breaking Series B funding round, announced the acquisition of AML specialists, Complytron, and watched Bence and Tamas be named in the Forbes' '30 under 30 Europe' list.
What are some hurdles you've faced along the way?
Some businesses still consider financial crime as an inevitable cost of doing business, which is an unfortunate hurdle that we must contend with. Ultimately, this is an unstainable mindset, especially with research highlighting that online fraud is becoming increasingly common, and that fraudsters are now looking to target higher amounts than before. Thankfully, solutions like SEON help to mitigate this threat, but only when they're onboarded.
What advice do you have to someone starting out?
Never be afraid to ask for advice, and always be open to receiving it. There are so many amazing people to learn from in this sector, especially when you're just starting out. Being open to asking questions, and to receiving advice allows you to benefit from this wisdom.
What keeps you going?
Even as a youngster, I had a huge interest in technology. Through my career, I've loved being at the forefront of different waves of innovation and getting to work with products and solutions that can advance the world around us. Now, I'm doing that once again in my role at SEON, and that alone gives me all the drive I need. I'm super excited about what the future looks like for this company and can't wait for the journey ahead.
What do the next 12 months look like?
We've recently completed the acquisition of anti-money laundering company, Complytron, which is very exciting. The move allows us to provide a unique, single source for FinCrime intelligence to help address evolving regulatory requirements. In fact, by completing this acquisition, we have increased our total addressable market by approximately $6bn. Additionally, one of our key aims is scaling into new regions around the world. In 2023, a big focus will be on the continued growth of our business in the United States. I can't say too much right now, but we have some exciting announcements in the pipeline that will really highlight how committed we are to sustained growth in that region.
This article originally appeared in the March/April issue of Startups Magazine. Click here to subscribe