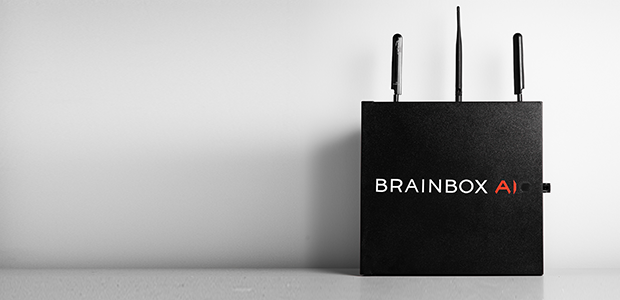 Where are they now? BrainBox AI
Startups Magazine caught up with BrainBox AI, a company using predictive and self-adapting AI to optimise buildings and make them smarter, greener, and more efficient, to hear about the company's progress over the last 12 months.
Since we last spoke to BrainBox AI, the company has achieved some incredible milestones. The team remains dedicated to its mission to save the planet with AI and in the wake of the recent climate crisis, BrainBox AI has sharpened its focus even further on autonomous decarbonisation within the built environment.
"We continue to lend our voice to this crucial discussion highlighted by our attendance to COP27 last year in Egypt," the company stated. "Our CEO took part in a series of panel discussions, emphasising the key role that scaling up climate tech can have on emissions reduction."
BrainBox AI's work on decarbonisation has led to a critical evolution in its product offering that answered the need of the retail sector. This has been resonating strongly with multi-site retailers because of the innovativeness of the offering along with the speed, scale, and impact with which it can be delivered. The company's tech has been successfully deployed in Sleep Country/Dormez-Vous locations nationwide as well as within the sites of the well-known Quebec brand SAIL – all of which culminated into an official product launch in January 2023 that is specifically for multi-site retailers.
Furthermore, BrainBox AI has received investments from the Canadian government, both federal and provincial, as well as from the private sector, from its global partner ABB.
Last, but not least, the company made its first acquisition. In April, it announced the purchase of ABB's multi-site retail energy management system integrator business.
"As we continue to innovate and build an offering of decarbonisation tools for the built environment, this acquisition will help us to speed up the deployment of our decarbonisation technology in a way that meets client sustainability ambitions and their operational needs," said the company.
No challenge too big
The team recently overcame a major challenge when they sought to incorporate a fourth method of connectivity into its product's design. The team created and designed new algorithms that became the foundation of its MSR offering. This opening created the avenue for the company to confidently approach multi-site retailers with a decarbonisation solution that unearths tremendous potential for their operations to run more efficiently across their locations.
Scaling up
Last time we spoke to BrainBox AI, the company was looking to scale up operations in North America, Australia, Europe, and the Middle East. This expansion plan continues. The company has gained traction in France and continues to see opportunity in Austria, Germany, Italy, and in the United Kingdom. Its Middle East deployments have maintained a steady pace. There have been major strides in North America as well.
"Our Sleep Country Canada announcement marking the official landing of our tech into its 214 stores was a huge turning point for us because it cemented our imprint on the multi-site retail real estate sector demonstrated by the sheer scale of the deployment itself."
The future is bright
"Our future is bright here at BrainBox AI. Ambition and innovation, within the scope of the developing solutions that can stand up to climate change, will always remain as the key drivers to our success.
"With the past year being as eventful as it has, we are excited to see what is next for us as we continue to expand, grow, and lead the way in autonomous AI-technology for the built environment."
This article originally appeared in the May/June 2023 issue of Startups Magazine. Click here to subscribe