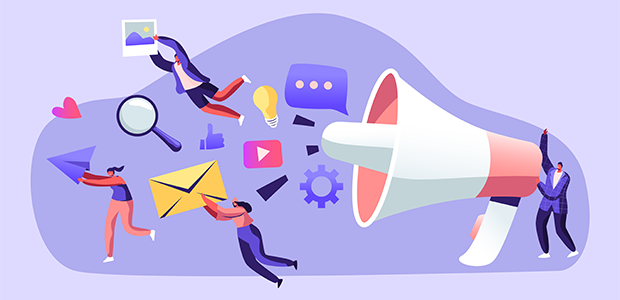 When is it time to start PR for a startup?
Startups often start investing in marketing even before the release to boost sales in advance. The question of when to start PR is more complicated and requires more understanding of what to broadcast to your audience.
First, a startup should start PR no earlier than it has a product, first customers and sales. Warming up the market earlier, at the idea/launch stage, makes sense only when the founder already has (or had in the past) other businesses. It means that their expertise is already confirmed in the market. Until you have a product and a company, and no one knows you, there is no point in investing in PR: it will be challenging to earn the audience's trust.
Communication channels
Before starting a PR campaign, you must have a clear understanding of the expected results — it influences the choice of target audience. If your goal is building a positive brand image before a round, your audience is investors. If you need to establish connections with government agencies — and officials, hire IT team — developers, build knowledge about your brand among potential B2B customers — executives, and so on.
For each audience, you need to select communication channels. A good and simple example: to reach B2C customers, you can use lifestyle media for investors — unique resources for VCs.
But you should keep in mind that when a business is small and unknown, it is difficult to be published in significant media. So, first, you must pay more attention to small press and new media, including social media, blogs, events, and collaborations.
What to talk about
Another problem with startup PR is the lack of exciting news to talk about. Launching a new product from an unknown company is unlikely to interest people. So, at the first stage, it's better to share your expertise in the market and development.
Market trends, forecasts, guides, best practices, lifehacks and tips for your product or business, reviews with expert commentary — these are all good ways to grab your audience's attention without telling too much about yourself.
Of course, all your messages should align with PR campaign goals. For example, if you develop an AI-powered website builder, you can tell your audience about the potential of AI in web development.
Final remarks
The next important step is choosing between an outsourcing agency and in-house specialists. The decision depends on your budget, goals, and the time you want to devote. Of course, an in-house PR specialist will cost less than an agency's services, but in return, at the first stage, you will have to spend a lot of time mentoring him. If you choose an agency, it should have experience in your market and audience because strategies and communication channels vary significantly in different fields.
Finally, don't put false expectations on PR. Companies often consider PR as advertising, expecting it to boost sales. But PR is a long-term game: its impact doesn't come at once but lasts a long time.