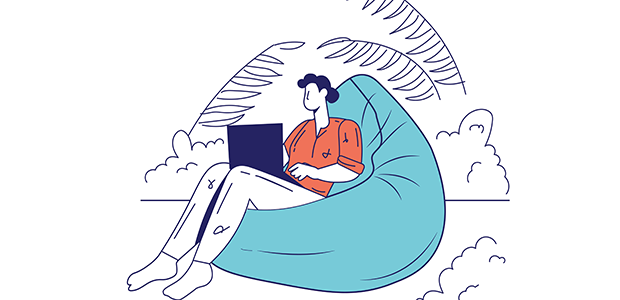 What will define Workforce in 2023 
Global HR and payroll specialist, ADP, urges UK businesses to review their recruitment processes as the UK workforce shifts irrevocably due to impact of the pandemic and the fourth industrial revolution. Otherwise, they might struggle to compete on a global stage.
The COVID-19 pandemic has pushed companies to rethink traditional ways of doing business – thus providing an opportunity to reform outdated recruiting practices. The world was already transforming, but now the changes are clearly exposed for organisations to take charge and evolve.
The end of linear career path
"The workforce of today is very different to what it was a decade ago," comments Sirsha Haldar, Managing Director, ADP UK, Ireland, & South Africa. "Skills have shifted, and the days of linear career paths are over. Students no longer study the subjects they go to work on. This means employers need to recruit differently and from wider fields."
Today, almost eight-in-ten (79%) of graduates work in jobs that have nothing to do with what they've studied. Workers no longer stay loyal to a single industry, let alone company. Career paths can also shift after a person has been working in an industry for some time. This has been seen during the great resignation of the past couple of years as workers have transitioned industries in record numbers.
The workforce today is agile and more adaptable; people are willing to learn new skills that make them a better fit for a wider range of positions. Add to that a job market that is becoming more and more unpredictable. Technology is not only changing the way we work but offers us countless ways to learn new skills and start side hustles and passion projects.
"Whilst the pandemic has accelerated the trend. Many of the changes were already happening within the fourth industrial revolution as new opportunities were being created thanks to automation and related technologies," explains Haldar. 
Gig working
With no end in sight to the current economic climate, the gig economy is continuing to rise as companies look to plug skills gaps with short term workers, rather than committing to long term hires. In total, one in six UK adults currently work a gig job at least once a week, with almost half (48%) of them using it to top up their income from existing full-time roles.
"Gig workers already contribute £20 billion to the UK economy, the same as the aerospace industry. With no end in sight for the recession, gig working will continue to be an attractive prospect for businesses and workers alike," says Haldar.  
Passion and purpose
As the cost-of-living crisis continues to bite, salary levels will continue to remain a priority for workers. Whilst the latest data from Office for National Statistics show pay has risen at fastest rate in 20 years, it's still falling short of inflation and employers will need to look at how else they might meet the needs of employees to encourage satisfaction and retention. This means they'll need to navigate new expectations of flexibility, job roles, and purpose. Workers in 2023 will increasingly want to work for companies that align to their beliefs and how they see the world. Passion will also be a key 'soft' driver.
"Employee expectations have shifted as workers rethink their priorities. Workers want to work in an environment where they feel valued and can make a difference, whilst also having a degree of flexibility to how and where they work. Our latest People at Work data shows that 60% of workers would like more flexibility over how they structure their working time and over half (53%) would accept a pay cut if it meant improving their work-life balance." explains Haldar. "Because of this, those companies that are able to best align themselves with employees' passions and purpose will be the ones that will fair best in talent retention and recruitment this year." 
The importance of payroll and HR
In 2023, we will see time-sapped businesses increasingly looking to externalise their payroll and HR systems, to streamline processes whilst also ensuring compliance, security, and service continuity. This will allow them to focus on their people and business more effectively. The payroll and HR tools they pick will need to be intuitive for the employee too though, so that they can enrich their experience to drive deeper talent engagement.
"To remain competitive, UK businesses will need to widen the talent pool. However, they then need the right tools in place to keep them," explains Haldar. "Businesses must widen the net by exploring other industries when trying to fill roles and looking at other ways of employing workers."
ADP is a comprehensive global provider of cloud-based human capital management (HCM) solutions that unite HR, payroll, talent, time, tax, and benefits. ADP's experience, deep insights and cutting-edge technology have transformed human resources from a back-office administrative function to a strategic business advantage.