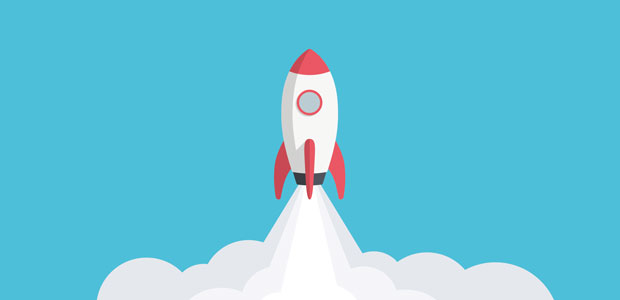 What will 2022 hold?
As we enter a new year, and hopefully a more normal year than more recent ones, we wanted to take a look and see what the sector might bring us this year and what trends we maybe graced with in 2022. We spoke to a few names in the entrepreneurial world to ask about their 2022 predictions. 
Michele Romanow -

 Co-Founder and President of 

Clearco
"2022 is set to see a new wave of entrepreneurs starting and growing ecommerce businesses in the UK. For a long time, traditional financial institutions were slow to back great ecommerce companies even if they had a strong track record and evidence that they could continue to grow. But times are changing and entrepreneurs are now in a much better position with far more options to get the support and capital they need.
"Revenue based financing will enable a new generation of entrepreneurs to scale up their businesses without giving up equity or taking on debt. This will help to unlock a wave of innovation in the next 12 months, allowing entrepreneurs to pursue new ideas, providing consumers with more choice, and helping to drive the broader economic recovery."
Peggy de Lange - VP International Expansion at 

Fiverr
"Macroeconomics will continue to impact business operations, beyond a global pandemic, businesses need to plan for the fallout of Brexit and ongoing supply chain issues. Fiverr's research found that 63% of UK businesses believe Brexit has created problems and 60% say that supply chain issues have negatively impacted their businesses in 2021. We can expect the future of work to encourage agility, this will also be extended to the way that businesses look to hire talent. Our research also found that over a third of UK businesses are currently struggling to recruit staff.
"As 2021 proved that people really can work from anywhere and at any time, we can expect more diverse teams made up of all different types of workers. In 2022 we'll continue to see the trend of hiring freelance specialists. Freelance talent is an effective alternative solution to filling the skills gap, meeting added demand and coping with unexpected challenges that Brexit and COVID may bring. We'll see businesses learn to fully grasp the benefits of hiring freelancers to plug any shortages that they may have in their immediate teams, creating an on-demand and agile workforce. With hybrid working increasingly looking like the preferred way of working, businesses need to provide staff with the skills and equipment required to flourish as part of a hybrid workforce."
Jonathan Anguelov - COO and Co-Founder at

Aircall
"The past two years have seen video dominate as the de facto mode of communication for businesses. But voice still has tremendous value in the workplace of today and we're going to see that play out more in 2022.
"Employees need real human connection in the workplace. Teams crave intentional interactions with their colleagues and customers. Phone calls are the single most effective way to achieve both of these things and so we'll see more leaders opt for them as they continue to navigate hybrid work.
"Nowadays cloud-based phone systems are supported by more integrations than ever, meaning every conversation can be highly personalised. They may even bring some unexpected joy to an otherwise average day."
Benji Vaughan - 

CEO of

Disciple
"It's been another transformative year in the digital sphere, from the rise of the NFTs to the metaverse. What's remained true for many businesses is the challenge of cultivating the  attention of consumers, and retaining it. This has been even more competitive as society has opened up. 
"People are used to mindlessly scrolling on social media and consuming content with little to no engagement. Businesses must bring their audience together in one place, connecting them to each other and the content they truly value.
"The creative industry has paved the way here by building online communities of like-minded individuals. I anticipate that more entrepreneurs will take advantage of online communities  in 2022.
"Unlike centralised social media platforms, creators and entrepreneurs can own all aspects of their community platform, allowing them to analyse engagement data as well as monetise and engage with their audience as they please."