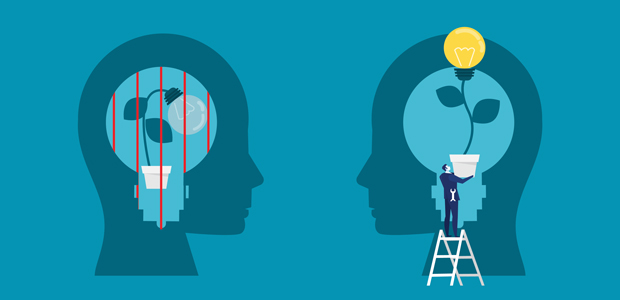 What we learned from the challenger mindset
In the fifth part of business mix's series of articles, they harnesses our Associate and Partner network and focusses on learning from those that have walked this path before and getting inside the mindset of the successful challengers. This time White Bear Studio is in the spotlight. 
We've seen a shift in how brands, no matter their size, communicate and sell to their customers. Many challenger brands saw lockdown as a chance to gain a share of the market while established brands putting this on pause and cutting budgets. 
White Bear Studio has spent a lot of time speaking to challenger brands over the past year. Here's what we learned...
"Combine the scalability of an established brand with the best traits of challenger culture and you'll be able to bring some attention grabbing ideas to market. To do this, everyone in the company, regardless of region, rank, or role, needs to be inspired to innovate." Kelly Mackenzie, Creative Director at ​White Bear Studio. 
Think: Test and learn
Ugly Drinks Co-founder, ​Joe Benn​, told us about the importance of proof of concept as a challenger brand saying, "Test and learn, test and learn, over and over and over again. We've done things at times that make no sense and that big brands would definitely not do. For example, we've launched a limited-edition flavour concept in the US where we will do exclusive drops of flavours like Cherry Cola, Sour Apple, there's a Marshmallow that's launching this week. We do small runs of about one thousand cases. We sell them online and it's like a sneaker drop. We sell out within 24 hours. People go crazy for them and we get loads of messages saying, 'I need to get my hands on Cherry Cola'. For us, this tactic is about proving our concept."
Think: Fast and creative balanced with long term brand building.
If you can't outspend the big brands, outfox them. Startups are able to act on a new idea much quicker than a large corporation might be able to. Product launch typically takes four months for DTC companies, and a full 22 months for CPG companies, says ​IAB and McKinsey.
Still though, building a brand takes long term commitment. Finding the sweet spot between long term brand building and short term activations is important. What3words CMO, ​Giles Rhys Jones​ says, "You've just got to keep momentum and keep moving fast. And we do that on everything. We do that on our product development, on our marketing and advertising, and on our business development as well. We spend 80% of our time and budget working on things that we know work well. LinkedIn advertising, Facebook advertising, events, that sort of stuff. And then we spend 20% of our time looking at measurable innovation, things that might not work, but we want to give them a go."
Think: Meet your customer where they are.
Challengers build communities, not customers. Online communities are one of the major factors that set challenger brands apart.
Houseparty for example, is a brand that has created a loyal, engaged community. ​Julia Onken​, Houseparty's Product Marketing Manager stressed the importance of meeting your users, or customers, where they are. "Many of us will have companies, brands and products that have a subset of users that are vocal, and it's really easy to only listen to those users. These are people that will post on Reddit or Twitter or reach out with their opinions which are often negative. And it's really easy to take those as a big representation of how your users are feeling. It's definitely important that you do keep your eye on those, but it's not necessarily representative of the majority of your target users. Meeting your users where they are is about figuring out how to put together a well rounded user research programme, so that you can get a holistic perspective and build your roadmap around it."
The best brands are thinking creatively in response to Covid-19. Those that are nimble, innovative, and deeply aware of customer needs all whilst keeping an eye on longer term brand building, will have lasting impact. 
Contact White Bear Studio for an exclusive 1:1 Brand Brainstorm​ with their creative team to chat through your brand strategy, visual identity and campaign calendar.