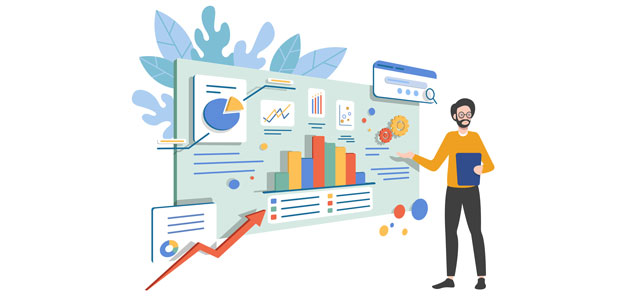 This is what sustainably-focused startups need to know about getting investment
One presumption about tech-for-good startups is that they generate less profit than traditional tech companies. This is a myth - they need to take care to prevent the nobility of the cause from getting in the way of their financial ambition, but there is no fundamental conflict between good business and business for good.
1) Value can be shown in more ways than one
Tech for good companies are first and foremost tech companies, and should view financial success as a prerequisite for good works not least because the more successful the business the more impact it can bring to bear. The key difference is that in addition to monetary value, we're also bringing societal or environmental benefits that will ensure longevity for investors, in that order.
For example, at YoungPlanet our aim is to reduce the number of childrens' and parenting items going into landfill. We plan financially, but we also make it easier for customers to be environmentally conscious. In all instances, we save customers money, and we're bringing long-term environmental value by diverting items away from landfill towards reuse. 
In addition to this, we have a business that will continue to grow in demand over time. Eventually, we know that making sustainable choices will be a necessity.  So as a 'green' startup, being able to demonstrate to investors that your business has a bright, sustainable future needs to be an essential part of your pitch.
2) It's not all about the investment, it's about the investor
For many entrepreneurs, investment is required to further a business's goals and expand its presence or services. Otherwise, the growth process can be very slow. But what many founders forget is that investment is not just about money, but a chance to build a relationship with someone who can offer expertise, insight, or strategic guidance to your business. Who you pick as your investor base is absolutely critical to your success.
Investors who feel a personal connection to your business or have particular expertise within your industry will be more valuable to you than an investor who offers more money but knows nothing about the area that your business operates in. With purposeful opportunities, you don't want an investor base with acutely short term financial goals (longer term is different)  - particularly if you're a startup led by a cause like sustainability. You need someone who will trust in your leadership, believes in your vision, and gives the business room to grow and adapt.
Don't just settle for money. Look at what else an investor can offer and make sure you're bringing people on board who really get it.
3) Don't dismiss crowdfunding
Crowdfunding has proven a popular way for businesses to gain investment in recent years, and rightly so. Often used at the seed or pre-seed stage, crowdfunding has a multitude of benefits including a simpler raising process, the opportunity to turn loyal customers into investors, and an exciting way to gain traction and indeed advocacy for your tech-for-good business. And as climate change and sustainability become a priority, tech-for-good companies that address these issues will draw in more attention than the more traditional startups that might not be as relevant to the issues we currently face.
Many entrepreneurs have dismissed crowdfunding in the past due to worries about whether they'll hit their target or concerns over missing out on the expertise and prestige that can come with seasoned funds. But for a startup in its early stages, crowdfunding is a great way to showcase proof of concept for future investment (if lots of your customers are buying into your business then you're showcasing the potential for greater success) whilst quickly raising the funds you need to take your business to the next stage. 
Take care however not to overvalue your business and think ahead to future funding rounds, but if you're a fledgeling startup with a powerful story to tell and a strong community of supporters, crowdfunding might just be the way to go.