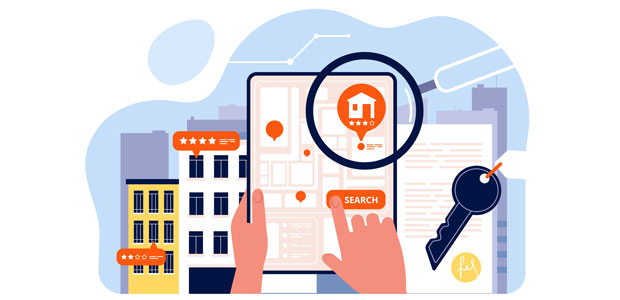 What role can PropTech play in combatting the housing crisis?
In this article, Startups Magazine speaks to Hugh Gibbs, Co-founder of SearchLand, to find out more about how the all-in-one SaaS data platform is helping businesses streamline their workflow and maximise their portfolios.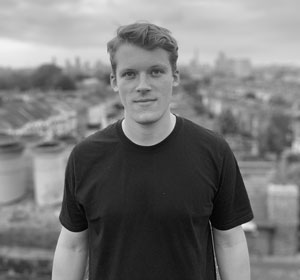 SearchLand is an easy-to-use search tool for sourcing off-market sites. Property developers, land agents, architects and investors are always looking to find suitable plots for development, but finding off-market sites can be challenging given the variety and inaccessibility of the data required to make strategic decisions.
SearchLand was designed as a platform that brings all the necessary data together and uses it to automate the site sourcing process. We make property companies - or individuals - data-driven, so they can greatly improve the efficiency and effectiveness of their site sourcing strategy.
Where did the idea come from?
The idea came from my own experiences in the planning and site sourcing space. The traditional methods of scouring for plots of land, then going to multiple different organisations to obtain the necessary information about the site - who owns it, what did they pay, what are the planning constraints, and so forth. It took a huge amount of time and effort, with no guarantee of results.
Technology was clearly needed to make it easier and quicker to access all the necessary land data. While some services do exist, they are typically prohibitively expensive and often lack front-end functionality.
Our team of co-founders have experience in planning, development, data analysis, computer science and software engineering, so we put our heads together to make something that suits the needs of small and large developers alike.
What technology is involved?
The foundation of our service is a Geographic Information System (GIS) that provides a map-based overview of all the land in England, with multiple up-to-date datasets of the necessary planning and development information then layered on top of this. We use hundreds of map layers to highlight sites and identify features relevant to development - a search engine allows users to filter through these layers based on their own criteria, allowing them to rapidly pinpoint sites that fit their requirements.
Simply put - anyone looking to undertake a development project can pick their search area, enter a list of criteria into our search engine, and within a matter of seconds be shown a complete list of the viable sites in that area. Using the traditional methods of site sourcing, that process could take hours - even days.  
How many are on your team?
So far, we are a team of just three co-founders - myself, our CTO Archie Kennedy-Dyson and software engineer, Arthur Goodhart. We've been working together on a remote basis since the start of the pandemic, and brought the company all the way to MVP stage in just ten months. Doing so has kept us agile and ensured our overheads have remained low - this means we can provide a low-cost service to users.
What is the main goal?
Our goal is to simplify and automate the entire site sourcing process, a vital stage of the development cycle that can drain time and resources. Importantly, making site sourcing easier and cheaper will level the playing field the smaller housebuilders and keep the construction sector balanced.
What makes your business different from others?
The functionality, and the pricing. No other site sourcing platform links their datasets the way we do, which helps to facilitate developers' site finding workflow. We've also integrated letter-sending capability into our platform, so developers can implement targeted letter campaigns to convert more leads from their search.
Our short development phase, small team and usage-based pricing keeps our services affordable to developers of all sizes. It's only fair to pay for what you use, rather than setting an astronomically high bar to entry, which keeps out smaller developers who most need the competitive advantage.
Having worked in the planning and development sector, I truly want to see this part of the process improved for SMEs, and we have built our offering to be better suited to their needs than the existing competition - this is what sets us apart.
What has your funding journey been like so far?
We managed to complete our entire development phase without funding, and are already generating revenue and turning a profit - a rare feat for a startup as young as ours. In March 2021, we were accepted onto the Government's PropTech accelerator Geovation, which has propelled us towards further accelerated growth.
We received £20,000 of investment from Geovation, and we will likely look to raise more funding in the coming 12 months to further accelerate our growth.
What have some of the biggest challenges been so far?
Our biggest challenge so far has been getting the business running off the ground with just a few customers and even less funding. SearchLand launched in early 2021 with only a handful of sign-ups. We used the first half of the year to work closely with our growing customer base to identify what some of their specific issues were and how to solve these on the platform.
Cut to today, nine months after our launch, and this challenge has led to one of our biggest successes as we continue to build our pipeline based on our conversations with our customers. This strength stems from the combined 20+ years of experience the co-founders hold in site finding, planning and software development. The cold start approach to building a SAAS platform has meant we have built in a feedback-based approach to developing our platform to the highest specification.
How has your business managed or adapted during COVID?
Having only been founded in Spring 2020 and launched earlier this year, we are a company born from the pandemic. So, in a way we never had to adapt to it. As I said, we've built our co-working system around remote working from the beginning, and that freedom and flexibility has only increased our productivity while keeping costs down.
Usefully, we (the co-founders) all knew one another before the pandemic. It has made it easier to work together, even if we're spread across the country.
What sort of effects has the pandemic had on your industry?
The pandemic has accentuated many trends that were already prevalent in the development sector. The sharp rise in house prices, driven largely by the stamp duty holiday, once again highlighted the shortage in available housing across the UK - in turn, it raises the question of just how we can boost housebuilding numbers to the required level to combat the housing crisis.
The pandemic has also accelerated digital transformation in virtually every industry, and the property sector is no exception. Positively, developers and agents are increasingly open to how technology can improve workflows and create new opportunities - this trend was well established, but it can often take single events to truly open people's eyes to the potential afforded by new digital tools, data and tech.
What do you have planned for the future?
We are working constantly to evolve and improve our offering and to grow in both scale and function. We are focused on increasing the levels of automation within our system, and we are also working on a bespoke platform for some of the nation's leading property developers.
For example, in September 2021 SearchLand launched a new tool to allow developers to search for Permitted Development (PD) sites. This upgrade makes it quicker and easier for users to find sites that have PD rights, which means certain building works and changes of use can be carried out without the need for a full planning application.
Ultimately, we want to build a service that not only identifies potential leads but also converts them automatically - making site sourcing the easiest step in the development process. Our goal is to free up as much of our customers' time as possible so they can focus on building their business.
As for our plans for a 'bespoke' service, we're working with some of England's leading homebuilders to find solutions to their specific needs. This includes delivering software packages with IP rights and securing proprietary datasets for these large organisations to ensure they can remain competitive for the next ten years.