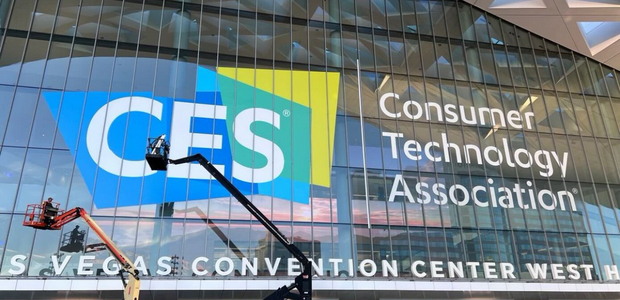 What Not to Miss at CES 2023
CES, the world's most influential tech event, is back in Las Vegas on January 5th - 8th. With more to see than ever, the show footprint will be over 70 percent larger than CES 2022. 
For the first time, CES has a theme: how technology is addressing the world's biggest challenges. The Consumer Technology Association (CTA), in partnership with the United Nations Trust Fund for Human Security, will support the global campaign Human Security for All (HS4A).  
"CES is the world's most exciting technology event, from startups in Eureka Park to global brands on the main stages. We are thrilled to spotlight thousands of innovative companies at this year's show," said Gary Shapiro, president and CEO, CTA. "Tech advances are helping to solve the world's greatest challenges, and CES 2023 will set the agenda for the year ahead." 
You'll see CES influential brands like Canon, Google, Hisense, Intel, LG Electronics, Nikon, Samsung, TCL and Voxx, in addition to new and expanded areas, including: 
Must-See Keynotes – all available via livestream and in the digital venue until the end of February. 
Can't Miss Conference Programs 

Events and Awards 
Resources 
 
Owned and produced by CTA, CES 2023 will take place in Las Vegas on Jan. 5-8, 2023 with Media Days taking place Jan. 3-4, 2023. Attendees will experience new technologies from global brands, hear about the future of technology from thought leaders and collaborate face-to-face with other attendees. The show will highlight how innovations in sustainability, transportation and mobility, digital health, the metaverse and more are addressing the world's greatest challenges.