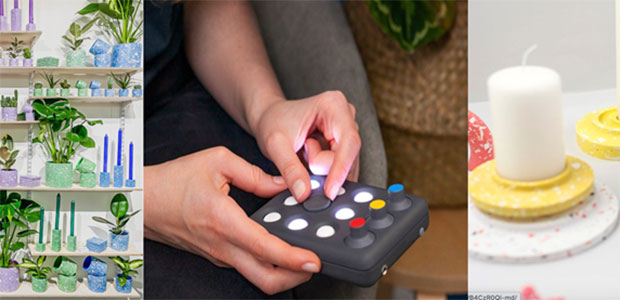 What has Britain been making in lockdown?
The Coronavirus lockdown has had a huge impact on Britain's workforce, resulting a the majority of the working population finding themselves homebound, either working from home or furloughed. It was recently reported that 7 in 10 UK businesses have furloughed staff, resulting in millions of people across the country stuck at home with nothing but time on their hands.
However, London-based company Mayku are helping designers, artists and creators across the country to work remotely in lockdown and continue to make incredible things, by providing portable, desktop factories and the materials needed to carry out product development remotely, in conjunction with the incredible capabilities of 3D printing. 
With the Coronavirus lockdown now stretching beyond three months, creative Britain has been sat at home working away - here are some examples of the beautiful designs and unique creations from Mayku's community of makers:
Pop culture and personal hygiene collide
Geeky Clean is an artisanal bath-bomb maker, combining a wide range of products including bath salts, body butters, shampoo and soap bars and hand-crafted soaps, with quirky designs influenced by pop-culture, superheroes, anime and well-loved books and films. 
Establishing themselves as the authoritative figure on self-care for nerds, Geeky Clean are the prime example of transforming a passionate hobby into a niche business with a captive market that are only too enthusiastic to purchase their innovative, cruelty free and vegan cosmetics.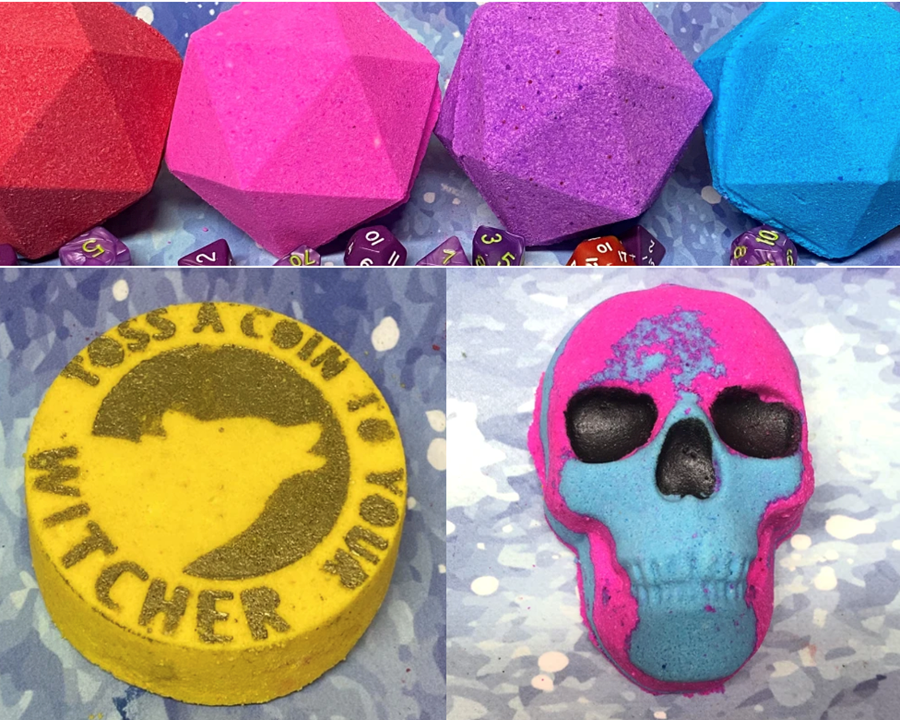 Cultivating a dedicated following on social media, Geeky Clean have utilised the FormBox technology to go from producing a handful of products that was time exhausting, to having a production line of hundreds upon thousands of products that go on sale every Sunday evening, before selling out without fail.
Handmade terrazzo designs
Salt Studios is a London-based designer maker brand by British artist Francesca Pappacoda. Using Jesmonite and a Mayku FormBox, Salt Studios produce simplistic yet unique homewares and jewellery that are inspired by colour, texture and design. Each piece is carefully handmade in South East London.

Taking homemade surface and product designing to the next level
Katie set up her studio from her parents' garage in Nottingham back in 2015, and began doing both personal design projects and commissioned work for clients. Katie specialises in using Jesmonite, which is an acrylic and resin based material, to create her colourful surfaces and products. By using Mayku's FormBox technology, Katie is able to rapidly design and manufacture her unique products at a much greater scale, but at a fraction of the cost. This has enabled Katie to expand her business, creating an incredible range of bespoke surfaces and homeware products from her city centre studio even whilst in lockdown.

Alex Smilansky, CEO and Co-Founder of Mayku, commented on Mayku's commitment to democratising manufacturing and helping individuals and small businesses to scale their product development:
"Whilst the lockdown has had a considerable impact on our daily life, the time spent at home has granted thousands of people the time and resources to channel, or ever rediscover, their creative juices. The past few months have seen a wave of innovation, design and creativity come from all across the country, as individual enthusiasts and large-scale companies have been using our FormBox to continue their creative endeavours.

"The traditional model of manufacturing makes it so difficult for small businesses to get started, because very few third party manufacturers and material suppliers accept small runs of products and typically provide raw materials in bulk. This means that passionate crafters, designers and makers across the country are ultimately prevented from following their passion and building their own businesses from the ground up, purely because the outdated model of manufacturing restricts them from accessing the tools, materials and equipment necessary to create their products.

"Mayku are working to help companies and individual creators alike to tackle these issues by offering industrial-grade materials and desktop manufacturing equipment accessible to all. Used in conjunction with a 3D-printer, a FormBox empowers companies to make small runs of products and being to sell immediately, without having to commit to costly large-scale manufacturing runs.
"Mayku is made up of a community of passionate designers, engineers, crafters and industry experts, committed to democratising manufacturing and empowering anybody to kickstart their own businesses."