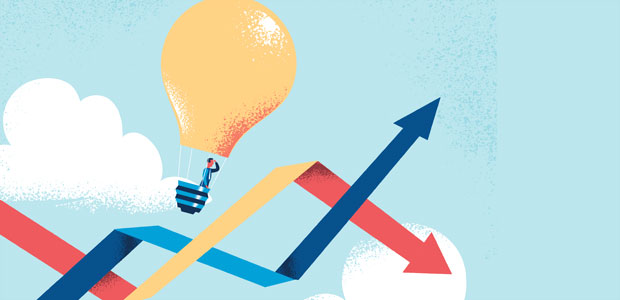 What future 2022 trends did we see at CES?
The CES show in Las Vegas was back this year, after a year of being virtual due to the pandemic and whilst the footfall may have been down on previous years the show certainly did not disappoint.
Being as jam-packed as ever with the latest technologies, innovation and trends CES 2022 really opened our eyes as to what the rest of this year may hold in terms of what businesses and startups are bringing to the table and what sectors maybe stealing the limelight.
Gary Shapiro, President and CEO of the Consumer Technology Association, and Founder of CES said the show in 2022 brought innovation to life. "With technologies that will reshape industries and provide solutions to pressing worldwide issues from healthcare to agriculture, sustainability and beyond."
Health
After the global pandemic the whole world has just been through, the health sector unsurprisingly took one of the centre stages at this year's CES especially within the startups hall.
With a number of new innovations and technologies coming through in health it is clear to see that 2022 is going to be a big year for this industry. CES showed us the latest in telemedicine, connected health devices and improved health features on wearables just to highlight a few, which were there to encourage consumers to take monitoring their health into their own hands.
In fact, CES 2022 brought a first for visitors, as a healthcare company delivered a major keynote with Abbott Laboratories CEO and Board Chair Robert Ford providing the closing presentation.
Previously for startups the health sector has been notoriously difficult to often break into, with all the strict rules, regulations and jumping through hoops to pass new solutions. While COVID came along and hindered this even more, to an extent it also helped excel the industry and a new future for health as we saw the rapid rate in which health can be developed and for the greater good, I think 2022 will be an exciting year for this industry.
"Technology improves our lives in so many ways, and that is especially clear in the health sector," said Gary Shapiro, Consumer Technology Association president and CEO. "While the pandemic spurred rapid innovation from digital health companies across the globe who continue to find ways to make our lives safer, happier and longer, the overall healthcare technology revolution continually empowers people to actively engage in their own health. We're thrilled with health technology's strong presence at CES 2022 and look forward to its continued growth in the years ahead."
Sports
Just above the startups hall in Eureka Park at CES you will find a number of scale ups and slightly more established companies, and this year the hall was prevalent with foodtech companies but also a large number of sportstech companies.
Again with the world taking a strange path over the last two years, and most of the world spending atleast a year in a lockdown of some sort, a lot of people turned to exercise to keep them busy and also sane.
We got the opportunity to speak to a number of sportstech companies at CES and it was clear to see that the hybrid of sports and technology has never been more exciting. With solutions such as VR and AR now being integrated into keeping people fit this landscape again has a lot to offer, and I think we will see a large number of startups breaking through in this scene over the next year or so.
Automotive
Vehicle technology was front and centre at the show, with more than 190 automotive companies exhibiting. One big talking point from the show across the world was BMW debuting its colour changing SUV. Providing a glimpse into the future of automotive technology, BMW showcased the iX Flow show car with a colour changing E ink paint, and a 31" 8K interior cinema, the most exciting innovation of car in a long time.
The vehicle's panels were covered in segments of ePaper material that change colour when charged with a small electric current, changing the exterior colour or giving the option to reveal a pattern on the bodywork.
This is a huge moment for the automotive industry with technology that we have never seen before, and with a lot of talks around the future of electrification, and the likes of Tesla not having a large presence at CES I think there is a lot more to come from this space this year.
Artificial Intelligence (Robotics)
If you were at CES or have even read up about it on any platform, you will have seen Ameca the scarily-human-like robot built off the latest Artificial Intelligence by English startup Engineering Arts. Constantly attracting a crowd with her life-like movement and speech, this robot was showing us what is possible in the near future, and it was very exciting.
Artificial Intelligence was dominant throughout the show aiding a lot of solutions and technologies to make products smarter, more efficient and customisable. It was also a part of nearly every major industry from agriculture to healthcare, automotive, manufacturing and entertainment, with some solutions including the first fully autonomous tractor, and another AI-enabled robot, this time to prep and cook customisable meals. 
This is definitely a trend that we will see in 2022 and beyond, technology and AI is becoming more and more advanced and this is just the surface we are scratching. With AI and innovation going hand-in-hand at this year's show and being pretty much at the forefront of complementing most sectors this is just the beginning.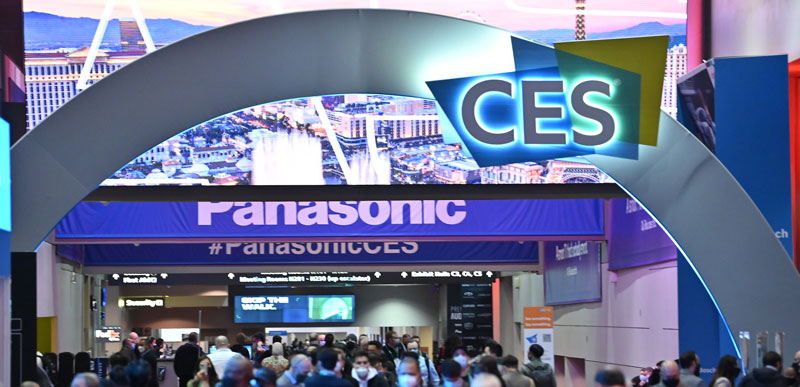 Events (Networking)
Overall the show numbers were less than in pre-COVID times. However, CES 2022 successfully showed that in-person events and trade shows are still just as relevant as ever.
The hunger and want for people to be back networking, meeting and just experiencing shows again suggests the trend of in-person events and especially trade shows will continue to pick up for the rest of 2022, and increase further beyond this.
CES was brave enough to push forward with this year's show after being fully virtual for just one year, which everyone agrees was not the same. With a hybrid virtual element and the talks and sessions being streamed live, plus being available on-demand after, this worked for the few cases of people who could not join in-person still due to restrictions, and I believe many shows, events and businesses will follow in these footsteps.