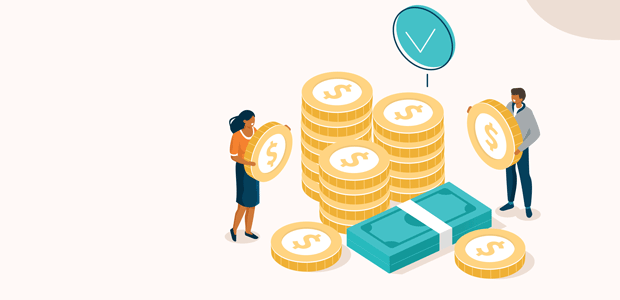 What does £150,000 give a startup now compared to 2012?
The launch of the Seed Enterprise Investment Scheme (SEIS) in 2012 was a game changer for startups across the UK. Launching a company from the ground up is a difficult endeavour but the new tax benefits, which encouraged investment in small and potentially riskier enterprises, were a boon for investors and business owners alike.
One of the biggest issues a decade ago was a lack of funding available to startups in the UK, but in the time since SEIS has been around, £1.4bn has been raised by nearly 14,000 companies, which goes to show just how much of an impact it's made.
However, it wasn't a perfect solution as, due to SEIS falling under de minimis state aid the limit that could be raised was capped at £150,000. That figure wasn't enough in 2012, so it's certainly not enough almost ten years on.
A lot has changed over the last decade. Business costs have risen and the inflation rate in the UK has increased by more than 15%, which means that in real terms £150,000 in 2012 should equate to more than £170,000 today. This means that by inflation alone, new businesses are now receiving tens of thousands of pounds less than they were through SEIS, while costs have gone up and competition in the international startups community has increased drastically. The SEIS limit also means that the funding gap has essentially increased. It's made it more difficult for founders to get to the next stage of their growth journey because the limit leads to less traction by investors, thus making it more difficult to raise at the next level.
Alongside debt and pandemic-related concerns, growing costs are among the most common worries of small businesses in the UK, according to a recent AXA report. Compared to a decade ago, expenses are just higher in many different ways, from what it costs to hire the right people to all the development costs that go into a business at the pre-seed and seed stages. It's not just inflation in terms of the SEIS cap, but the inflation of all the underlying resources that's a hindrance to SMEs and should be addressed.
All of these factors combined means that SEIS is increasingly insufficient for its purpose - to help startups make the leap to seed stage - and therefore, there is a case to be made for that figure to be increased. Pinpointing exactly what that new sum should be is difficult, but I would argue for somewhere in the £300,000 to £500,000 range.
It's also not just the limit that's the issue with SEIS, but it's the tax-driven circumstances that create a bumpy year of investment. In the waning months of any tax year, many investors seek to carry back and thus try to get in with new investments at the very end. While it's a benefit for themselves, it's not great for a business owner to see a rush of investments all come in at the end of the year. Investors should be encouraged to make moves throughout the entire year, and one way at fixing that would be to take a look at adjusting the length of the carry back period.
It can be possible for some businesses to make things work with the SEIS £150,000 cap, but that very much depends on what an SME hopes to achieve. It goes without saying that all businesses should be focusing on prioritising revenues, not perfection because, as the saying goes, cash is king. Perfection just doesn't exist and any good business will continue to develop continuously over time.
What the UK business community needs is for the government to take a hard look at SEIS in the run up to the budget announcement next March. As seen with the recent Autumn Budget announcement, the added investment by the government towards R&D and innovation was welcome, but there should be more support at the early-stage investment level to ensure this innovation results in growth. It's in the government's best interest to ensure these companies have the best chance of success to enable the UK to compete in innovation on the international stage. Startups bring innovation and are often dubbed the "backbone of the country", so there should be a focus on making that backbone as strong as possible.
Businesses need assistance on their growth journey. The government now has the ability to drive a change to the existing legislation to ensure that companies are correctly funded, but also appropriately supported to enable continued creation of innovative businesses to propel the UK economy forward. An action such as this would provide a strong signal to young entrepreneurs and businesses across the nation that the government is committed to their success, which is necessary to achieve their ultimate goal: to generate a new wave of innovation that will boost the economy and further solidify the UK as a global innovation leader. The UK is seen as a great place for startups, in a great part due to the success of SEIS and EIS, but like any programme, as the world around it changes and adapts the programme itself needs to change and adapt.