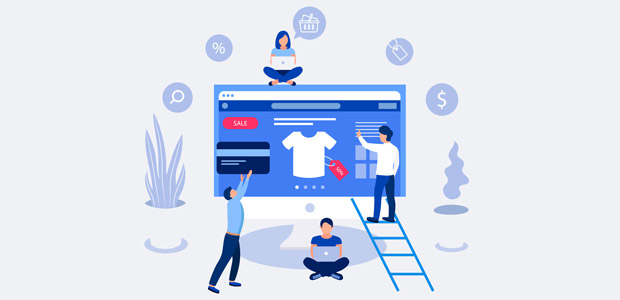 What does the future have in store for e-commerce?
In this article, Startups Magazine, speaks to Adam Smith, Managing Director of Rawnet, a digital agency based in Ascot Berkshire, that defines, designs and delivers products and services that help its clients achieve their business goals to become an industry leader.
What does Rawnet do?
The agency's fast-paced yet detailed immersion into its client's business allows the team to understand objectives and customer requirements. Equipped with this knowledge, they can provide quality, scalable digital solutions to help meet objectives and ensure their clients are fit for the future.
Rawnet aims to create a long-term positive impact by combining customer engagement with business efficiencies, creating a justified return on investment for clients. This is achieved through understanding the motivations behind customers' businesses to develop a customer-centric experience, whilst diving into internal systems to innovate and future proof their digital products.
We're now at a team of 50 people, but have a few vacancies still to fill. If the pandemic did anything, it made digital even more important for brands wishing to differentiate themselves, so we're probably more busy now than ever before. Not to mention, we were acquired back in February and have a lot more work via strategic partnerships with other Group brands owned by the same company.
What is the main goal?
We're starting to get a reputation for creating market leading digital experiences, while having the right team on board to not only strategically define the brief, but to execute well, and then unleash our marketing team on building upon what we've created and drive customers, which for clients is a nice way to keep everything in one place with a single company that shares their determined vision.

We do however still occasionally respond to briefs sent to us from new clients, but the ultimate goal is to have a strong enough reputation so that we're brought into consultation before a brief is even put out to tender. Largely because this is where we do our best work and offer the most value to our clients - when we can offer advice on what the best approach is, rather than just pitching for executing a pre-defined approach.
I think we're unique in the fact we only engage with projects where we know we can make a long term positive impact, so we don't do one off campaigns for example, or pure marketing like most digital agencies. I also think we've managed to create a fairly unique culture here where passion for change is baked into our everyday thinking. Working for a large brand doesn't excite as much as working for perhaps an unknown brand but being heavily involved in their success. This isn't the standard approach for most companies.
How has your business managed or adapted during COVID?
I think the way we muddled through this was similar to most companies. We already had Slack for communications, had all our work and documents in the cloud, and for the first few weeks, thought we had it nailed. We believed we could operate at equal efficiency at home. I noticed on LinkedIn how the world and his dog were all stating how they'd adapted, and that the office was dead.
Fast forward another 18 months, and the damage caused by remote working started to show. We weren't ready at all, and the early signs were wrong. Not only was culture taking a dive, new recruits didn't feel engaged, processes started to slip, communication dropped, company vision became hard to get across - and it became clear that all being equal, we'd have grown stronger as a team had COVID not thrown us into our dining rooms and bedrooms for a year. While some work can easily be done at home, ideas and collaboration, serendipitous conversations simply don't happen. So while we were busy with work, we lost our edge and I personally craved getting us all back together.

Moving forward, we are refactoring our office space. Clearly we're never ever going to need 50 desks ever again as working from home has advantages, but what we do need is a collaboration space, somewhere to come for a meeting of minds and drive good ideas and conversations.
How are businesses staying effective in the age of eCommerce

?
COVID-19 forced a lot of people to rethink their ecommerce strategies. Customers who perhaps 'lived with' and reluctantly accepted bad experiences, started to demand more. Companies who were slow to adapt, blamed COVID-19 for late deliveries up to 18 months after, or poor customer service response times a full year after the shake up, started to lose market share - consumers expected more.

Any company that tried to take Amazon head on, didn't take advantage. Amazon makes it so convenient, they have the infrastructure in place and are the go to for pretty much anything. So to be effective, companies needed to up their ecommerce game. They needed to create a pretty damn good reason to encourage people to use them over Amazon.
Rich product pages, knowledge and advice on hand, reward systems, and even looking beyond simply offering a transaction, but a full experience, are the companies that truly took advantage of the uptick in online purchasing and carved out a new big chunk of market and customers. We worked with our clients to turn their ecommerce platforms into a regular destination for their customers, a place to engage, and build a community. Give people reasons beyond the transaction to visit.
What is the importance of effective content and analysing marketing performance?
Further to my point about Amazon above, content, context, service, and understanding buyer intent have never been more important. What can you offer that Amazon can't? Don't compete purely on price and ease of transaction, you'll fail. Offer advice, curation, personalised service, the human touch, all things missing yet craved. Nobody wants to see 1,000 TVs on an Amazon search, they want (and expect) retailers to do the hard work and show less choice, but a considered choice, curated for their individual needs. Emulate the retail environment as best as possible.
By creating effective content, we're pulling in buyers with the right intent, while positioning our clients as experts. By looking at market performance, we can continually experiment and learn. Be open to a failure rate, try new things, always be learning and try more things. That's how to hit gold and find your niche attraction.
How can employers get the most and best from staff with a hybrid working model

?
Will the office ever be the same again? No, not at all. But we can use this change in employee choice to our advantage. We can exist in a smaller space, using hybrid working to offer the best of both worlds. Collaboration rooms, round tables, relaxation areas, Zoom kiosks and hot desks are what we're going to replace our banks of desks with. The office will be a place to come for face to face meetings, to brainstorm ideas, to kick off projects, to have team meetings. It isn't a place to come and sit at a desk - that type of work is better done at home.

What I've seen is if no one comes into the office, no one comes into the office, so I've had to lead by example and ask people to make an appearance if they need to collaborate. Yes there are certain people we'll probably never see regularly now that are just at home beavering away, but most roles here do require collaboration to be effective, and that can't happen on Zoom without something having to give.