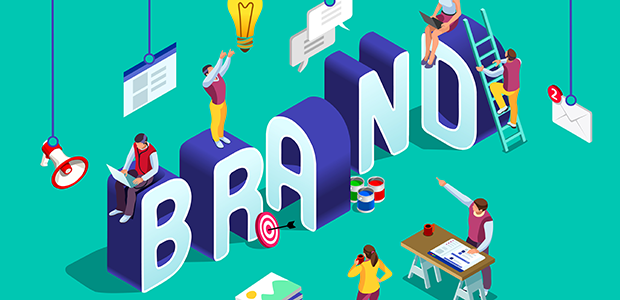 What does an emotionally intelligent brand look like?
Over the last few decades, 'emotional intelligence' has become a staple phrase in how we discuss people who are self-aware, empathetic and self-regulated. This has significant implications for brand activation.
Emotional intelligence is typically considered a human trait, but with human connection playing an increasingly vital role in long-term success for brands, it's a good time for companies to recognise and prioritise how channelling the traits of emotional intelligence can enhance how they connect with customers and employees.
So how can brands and companies be emotionally intelligent? There's no hard and fast rubric – it's very much about developing a deep understanding your audiences, being authentic and showing empathy.
Show up authentically
Emotional intelligence, for people and for brands, starts with looking inward and knowing who you are, and how you consistently show up in the world.  Only once you're secure in your authentic identity, and aware of how and why you function, can you serve others.
That brand authenticity comes from doing what you do well, sharing and showing care and responsibility, and prioritising honesty and transparency – all key tenets of emotional intelligence. It's also one of the reasons why brands like Innocent and Patagonia are so well-respected. Through being clear, confident and consistent in their proposition, purpose, and values, they are able to connect to their ideal customers on a much deeper level.
Convert understanding into empathy
A company shows up to its customers and employees in an emotionally intelligent way when it behaves authentically based on understanding and empathy. That is, understanding of itself, coupled with understanding of and empathy for the people it serves.
That means it's not enough just to do market research to understand the ins and outs of your target demographic. You go beyond researching the who and commit to engaging with the motivations that lie beneath that – the how, and the why.
Southeastern's current 'Safeeastern' campaign is a great example of a brand translating understanding into empathy.
After two years of lockdown restrictions, Southeastern needed to tread sensitively – to respect that, passengers would be experiencing very different attitudes and feelings about travel – and vitally, bring reassurance to the travel experience.
Through a strategy backed by behavioural-science, Southeastern's campaign underscored how the practical COVID measures they were taking (space finder tools, enhanced cleaning) relate to the emotional ones (the anxiety of travelling in a crowded carriage, cleanliness etc). The campaign tapped into the emotional aims of Southeastern around things like reassurance - but could only do so by ensuring that the brand experience fulfilled its role as feeling safe, and comfortable.
Be more than a positive addition
Emotional intelligence is a result of a considered, structured, and sensitive deep dive into your audience that really focuses on garnering insights on the how's and why's of what drives them.
In other words, when you engage with people through connections built on understanding and empathy, they can deepen the relationship to a brand or idea because it feels like a genuine, human, positive addition to their lives.
Can any brand tap into emotion? Yes. Just don't make assumptions about how your target audience thinks or feels. Once you take time to understand your audience, then you can begin to focus on the simple human truths that matter to them. With this insight, your team and your agency will be ready to apply the right behavioural nudges and disruptive marketing techniques that will help develop and deepen customer relationships.
Of course, all brands want to be a positive addition to people's lives. But only those who use emotions intelligently, by communicating authentically and empathetically with their customers, will achieve that goal.