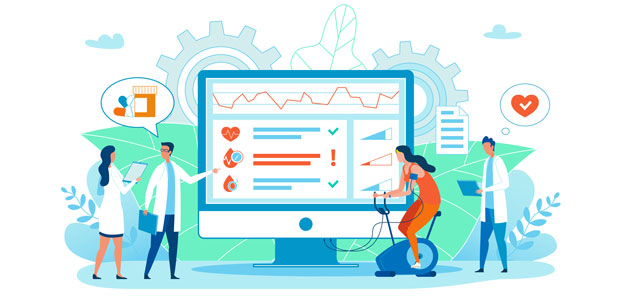 What does 2021 have in store for the tech industry?
As we approach 2021, Michael Niddam, Managing Partner at Kamet Ventures shares his predictions about telemedicine, mental health, healthtech, and insurtech.
Telemedicine's boom will face troubles
2020 threw everything out the window when it comes to the previous perception of telemedicine. With individuals unable to visit doctors for general issues for large parts of the year, telemedicine offered accessibility and convenience for the patient, while also delivering a streamlined process for the clinician.
There will be a continued increase in the numbers of people looking to take advantage of these services as it's become a popular and safe option for many. But as the number of telemedicine offerings on the market continues to grow, hospitals and customers need to be wary of the quality of the experiences they provide and the guidance they deliver.
If telemedicine companies wish to continue to grow and survive longer-term, they'll need to ensure a high-quality user experience and find ways to make their services effective for everyone. The 'digitally excluded' or most vulnerable in society are likely to be more isolated than usual, even as the arrival of vaccines hastens a return to some sort of normality, and must not be forgotten by these service providers.
The high quality telemedicine services will need to find ways to stand out in a crowd of many that some may say set a low bar for standards. However, when done well, telemedicine has the potential to solve many problems for the healthcare industry and result in better overall coverage across the board.
The effect of working from home and parenting
Mental health is one of the most costly medical conditions society faces, yet the level of investment in this space is disproportionately small versus the scale of the problem. Especially after a year of additional stress triggered by lockdowns and the pressures of enforced working from home, the topic has risen even further up the agenda for employers that were already responding to calls to take it more seriously. The balancing of work and home responsibilities while employees have been working remotely is an issue that's become front and centre.
More specifically, companies need to pay closer attention to their employees when it comes to childcare, and actively focus on how they can help. With working parents struggling in the wake of lockdown measures and school nursery closures, employers can play a big role in improving the mental health of their employees.
Thus, it seems employers and national health services will increasingly see mental health as a top priority. While technology has already begun to emerge in health apps that monitor employees' activity, and meditation and mindfulness apps, for example, it'll continue to develop in these spaces. Additionally, technology has started to impact the likes of CBT platforms and remote therapeutic services. We see digital solutions continuing to expand in covering the whole treatment pathway, with new ways to diagnose based on digital phenotyping, more individualised treatments, and digital monitoring of symptoms.
Insurance will become democratised and personalised
COVID-19 drove a massive increase in demand for life insurance. In doing so, it also highlighted the bottlenecks in the system. Historically, needing a financial advisory to broker a life insurance policy was a significant block for many ordinary people. This is now changing as technology can be used to find the right deal for you. This will open up the insurance market to a whole new sector of people, and there will be an increase in the number of insurance companies offering this type of insurance technology. 
As well as opening up insurance to more sections of the population, providers will begin seeking ways to tailor offerings specific to each person. For example, e-commerce players collect a huge amount of data on all of us, while they also engage us at key moments when we have a need for insurance solutions. So far, most online retailers have offered traditional one-size-fits-all insurance solutions, with little individualisation. While they haven't gone into insurance just yet, the entrance of Amazon into the pharmacy sector is something to keep a close eye on.
We will see new insurance businesses developing that partner with e-commerce players to use customers' contextual data to propose highly individualised insurance offers. Each customer could see different products presented, with different levels of coverage, at different prices and with a different marketing message. We also expect to see new types of insurance products, including parametric coverage with automatic claims settlement to deliver a truly frictionless customer experience. The key will be to combine a long-tail of niche coverage with a highly flexible technology platform that allows the development of an infinite variety of products at very low marginal cost.