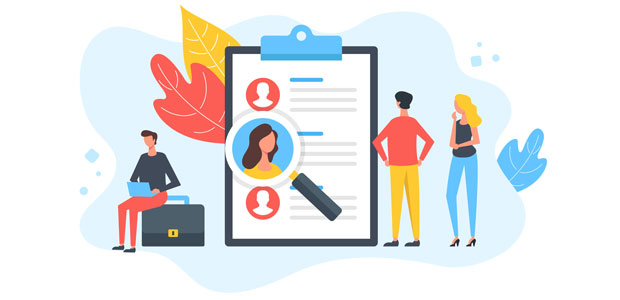 What does 2021 have in store for recruitment?
The recruitment landscape has changed dramatically. Just before the nation's lockdown at the end of March, the industry was already feeling a slowdown which was driven by several things, including the looming uncertainty of Brexit. However, when COVID-19 hit, recruitment froze, and the industry became a ghost town; it was an anxiety-fuelled time for firms, their clients and their candidates.
Thankfully, the darkness did have light at the end of the tunnel, and in July things began to improve. Across parts of the UK, there was a decent uptake in recruitment, especially by those sectors that had managed to escape without too many casualties such as service providers and some charities.
The green shoots that appeared in the summer have continued growing and businesses have adapted and flexed well to the 'new normal'. So, what might we expect from the year ahead with regards to recruitment trends?
An increase in interim and temporary roles
Whilst we are witnessing  greater positivity, many employers are still hesitant  to hire new staff members on a permanent basis in the New Year. Potential hurdles such as the end of furlough and Brexit still cast a shadow, as well as the continued threat of further lockdowns, meaning many business leaders are not comfortable taking long-term hiring decisions.
However, many still need additional support to grow their organisations and it is very likely that we will see an abundance of temporary and interim roles advertised in 2021, especially across Q1 and Q2.
IR35
In April next year, IR35 will be coming into full effect and it will have a profound effect on contractor recruitment.
Up until now, the responsibility for paying income tax has been on the individual contractor but as of 6th April 2021, the responsibility will come down to the employer instead.
Employers will be responsible for determining whether each contractor falls outside or inside of IR35. For those who fall outside of IR35, it is business as usual. However, reports indicate that this is unlikely to be the case for most contractors, thus raising concerns across the self-employed community.
According to research, only half of contractors will be willing to take up roles in companies where they are inside IR35, with the other half opting for companies who deem them to be outside. This is going to create huge skills shortages for many companies moving forward and may have a profound effect on the UK labour market in 2021 and beyond.
Tech specialists will be sought after
As a direct response to the pandemic and the continued increase in remote working, businesses have had to invest in and introduce new technologies in order to keep processes and day-to-day working capabilities up to scratch. As the remote working trend is set to continue well into 2021, the need to keep the technology, both its software and its hardware, up to date and working to its best is crucial, but this is somewhere that many businesses currently have skills gaps. To resolve this, companies are likely to start hiring in-house tech specialists.
It is incredibly likely that the beginning of January will see an increase in requests for recruitment agencies to find tech specialists across a wide range of areas, including AI, Machine Learning and coding platforms such as Python, in order to keep companies competitive whilst employees are away from the office.
2020 has been a challenging year for us all but, thankfully, it appears that we are slowly but surely starting to look ahead to much brighter days. While no one can predict exactly what 2021 will have in store, it certainly looks like a much more positive place not just for recruitment, but for the business world overall.