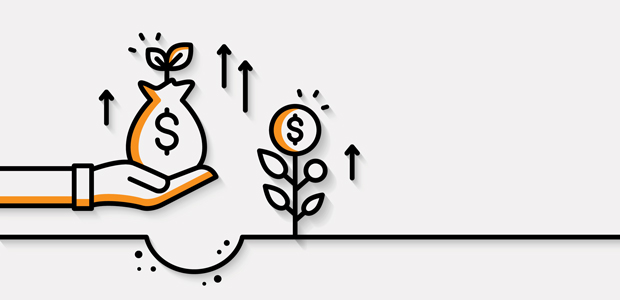 What do you need to know about Impact Investors
If you're growing a business that has a purpose beyond making profit the world of investment might feel daunting. But there is a breed of investors who are looking to see their investments making a social and environmental impact and they are on the look out to back the leaders of the future. This is an opportunity you can't miss.
Impact Investing isn't a new concept. Like many pioneering business leaders such as Anita Roddick, Tim Smith and Yvon Chouinard, there are investors and fund managers who have been making the case for investing in businesses that are focused on creating a triple bottom line.
I've had the pleasure of working closely with some global leaders in this space, including gender lens investment champion Suzanne Biegel, and having recently secured investment this year from an local impact investor, Declan Reddington, to scale the social enterprise I've founded, The Good Business Club, here's what I've discovered and what you need to know if you're considering raising investment from investors.
Investment is not just about equity capital
When I started out working with impact investors, I assumed all the investments were in the form of equity funding. Investments can come in a variety of forms including bonds, loans and grants.
Unlike traditional financial institutions, investors are open to creating agreements that work for you and your business growth. They aren't looking for a quick return which mean you can create terms that are realistic and tailored to your growth plans.
You get more than just the capital investment
Impact Investors are usually successful entrepreneurs themselves. People who've launched and sold businesses and now want to use their capital to contribute to the growth and success of other businesses. What this means is when you get support from investors, you're getting access to their experience and network, which can be more valuable than the cash.
So when you're looking to find the right investor for your business, identify the people who have worked in the same industry or can fill knowledge gaps in your team and make the most of their knowledge to make the money go further.
Investment is unrestricted and flexible
As well as creating terms and agreements that fit both parties, investments are usually unrestricted so are more flexible than others sources of funding. You have the flexibility you want as a business owner to use the money where necessary. Of course, setting out a plan and forecast is critical in securing the investment, but if circumstances change (like a pandemic hitting!) you can shift where resources are spent.
Finding the right investor is the tricky bit
Looking for an investor who is impact driven, has the experience and network in your sector, and at a time when they are looking to invest isn't easy, I won't lie about that. The trick is to know where to find them and how to approach them.
Reaching out to angel networks is a good place to start. Find ones that are local to your area, such as South East Angels for investors in the South East of England, or sector specific, like Angel Academe in London who invest in female-founded tech businesses.
It's also worth reaching out to your Board of Advisors or close network to see what connections they may have to investors.
They are looking to invest in ambitious leaders
As with many elements of business, success is not about the idea but the people driving it. Declan Reddington, a Brighton-based impact investor that invested in The Good Business Club in January 2021, shares that "Enthusiasm and drive are really important qualities I look for in a Founder. I know from personal experience that it's really tough launching and running a business and you need to be prepared for some knocks along the way. You need to have self-motivation to pick yourself up and keep going."
Finding the right impact investor could be the key to growth for your good business so if you've got ambitious, scalable plans than consider the opportunity that impact investing opens up for purpose-driven businesses.